PNB scam: CBI arrests Gitanjali VP, "brain behind the conspiracy"
PNB scam: CBI arrests Gitanjali VP, "brain behind the conspiracy"
Mar 07, 2018, 12:17 pm
2 min read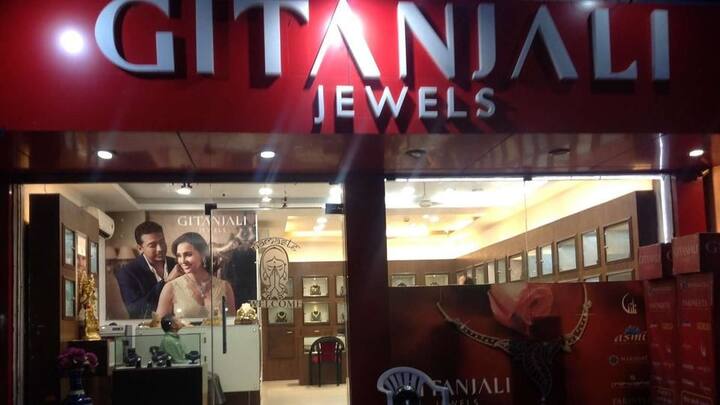 Gitanjali Group vice-president Vipul Chitalia, who had escaped India along with chairman Mehul Choksi, was nabbed from the Mumbai airport yesterday morning, as soon as he landed from Bangkok. While applying for his remand, CBI termed him the "brain behind the conspiracy" of the Rs. 12,650cr PNB scam along with Choksi. Chitalia was allegedly handling the issuance of fraudulent LoUs for the scam.
How India's biggest scam unfolded
Nirav Modi, diamantaire to global celebrities, and Choksi, Gitanjali Gems chairman, have been accused of defrauding PNB of Rs. 12,650cr. Firms linked to them allegedly acquired fraudulent letters of undertaking (LoUs) from PNB during 2011-17 and based on them, obtained loans from foreign branches of Indian banks. Modi, his family and Choksi left India weeks before the scam was detected last month.
How did they pull off the scam for seven years?
Modi and Choksi had collaborated with top PNB employees for the scam. A former deputy manager helped issue about 150 fraudulent LoUs. For these, they bypassed the SWIFT security system and acted as both the person who raised a request for Modi's transactions, as well as the approver. PNB's internal system wasn't linked to SWIFT. Modi's transactions weren't recorded manually either.
What role did Chitalia have to play?
Chitalia, who left India on January 26, was directly reporting to Choksi and was an authorized Gitanjali signatory, CBI said. He was handling the fraudulent LoUs and Foreign Letters of Credit (FLCs) and maintaining contact with conniving PNB officials. He was allegedly handling the company's banking operations and hiding incriminating documents. CBI believes Chitalia knows confidential details of "the case, modus operandi and conspirators."
Meanwhile, heads of Indian banks quizzed
Chitalia, the 19th accused to be arrested, has now been sent to CBI custody till March 17. Meanwhile, ICICI Bank chief Chanda Kochhar and Axis Bank's Shikha Sharma were questioned by the Serious Fraud Investigation Office in the case. CBI has also quizzed PNB general manager SK Chand. The scam has rocked the parliament, with Rahul Gandhi leading a protest of MPs.