4 best unlimited plans offered by telecom companies
4 best unlimited plans offered by telecom companies
Written by
Sarthak Kapoor
Aug 31, 2018, 08:11 pm
2 min read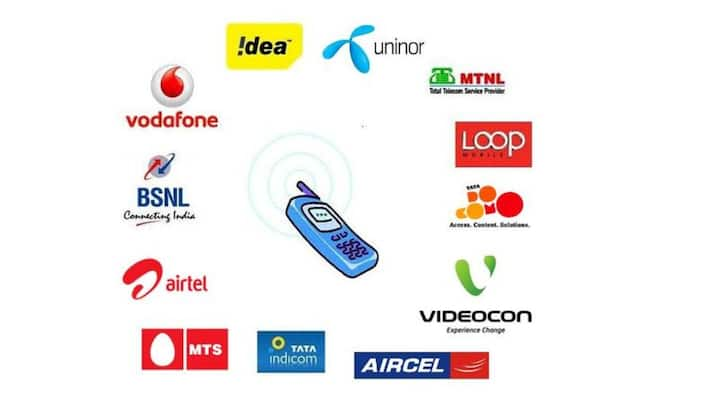 In the last three years, the telecom industry has seen major changes such as inexpensive data and calls, free access to music and video streaming apps etc., all of which have collectively contributed to making India one of the largest consumers of mobile internet and telecom services. With several plans available from different telcos, here, we list the 4 best unlimited plans being offered.
Reliance Jio offers great value-for-money in its unlimited plans
Having started a price war in India's telecom industry, Reliance Jio offers some great unlimited, value-for-money packs. With just Rs. 149, users can get 42GB high speed data, unlimited calls and almost-unlimited SMSes (100/day) for 28 days. Similarly, 1.5GB/day packs are available for longer durations too. Jio also offers plans with year-long validity offering either 350GB or 750GB high speed data.
Bharti Airtel offers several plans, including a special postpaid plan
Bharti Airtel has one of the best networks across India, and it also offers lucrative plans. The lowest prepaid unlimited plan, valid for 28 days, starts at Rs. 199, and offers 1.4 GB/day and unlimited SMSes. Airtel also offers a special monthly postpaid plan for Rs. 499 that offers 75GB data, unlimited local, STD, roaming calls, and one year of free Amazon Prime subscription.
Vodafone has lucrative plans to offer
Vodafone's unlimited prepaid plans start at Rs. 199/month, and the base pack offers unlimited calls and SMSes, 1.4GB 4G/3G data per day, and free live TV, for 28 days. However, Vodafone's most lucrative offer is perhaps its postpaid RED International plan. For Rs. 999/month, it offers 100GB high speed data, unlimited calls and SMSes, a year-long Amazon Prime subscription, and a two-month-long Netflix subscription.
Idea is slightly more pricey, but still has decent offerings
Idea Cellular also offers similarly priced plans. Idea's Nirvana postpaid plans start at Rs. 389 and offers unlimited calls and SMSes, and 20GB data with carry-forward options. Moreover, you get a free subscription to Idea Music, Movies & TV, Magazines and Idea Select. Meanwhile, Idea's prepaid unlimited plans start at Rs. 199/month, and offers 1.4GB high speed data per day, among other things.
Disclaimer: Plans might be subject to change
Disclaimer: The aforementioned plans have been described as per information available on these telecom operators' websites. However, certain plans, especially pertaining to Vodafone and Idea, might changing owing to their recent merger.