Shocking! Uber kept separate bathrooms for drivers and 'employees'
Shocking! Uber kept separate bathrooms for drivers and 'employees'
Written by
Shubham Sharma
Dec 06, 2019, 02:43 pm
2 min read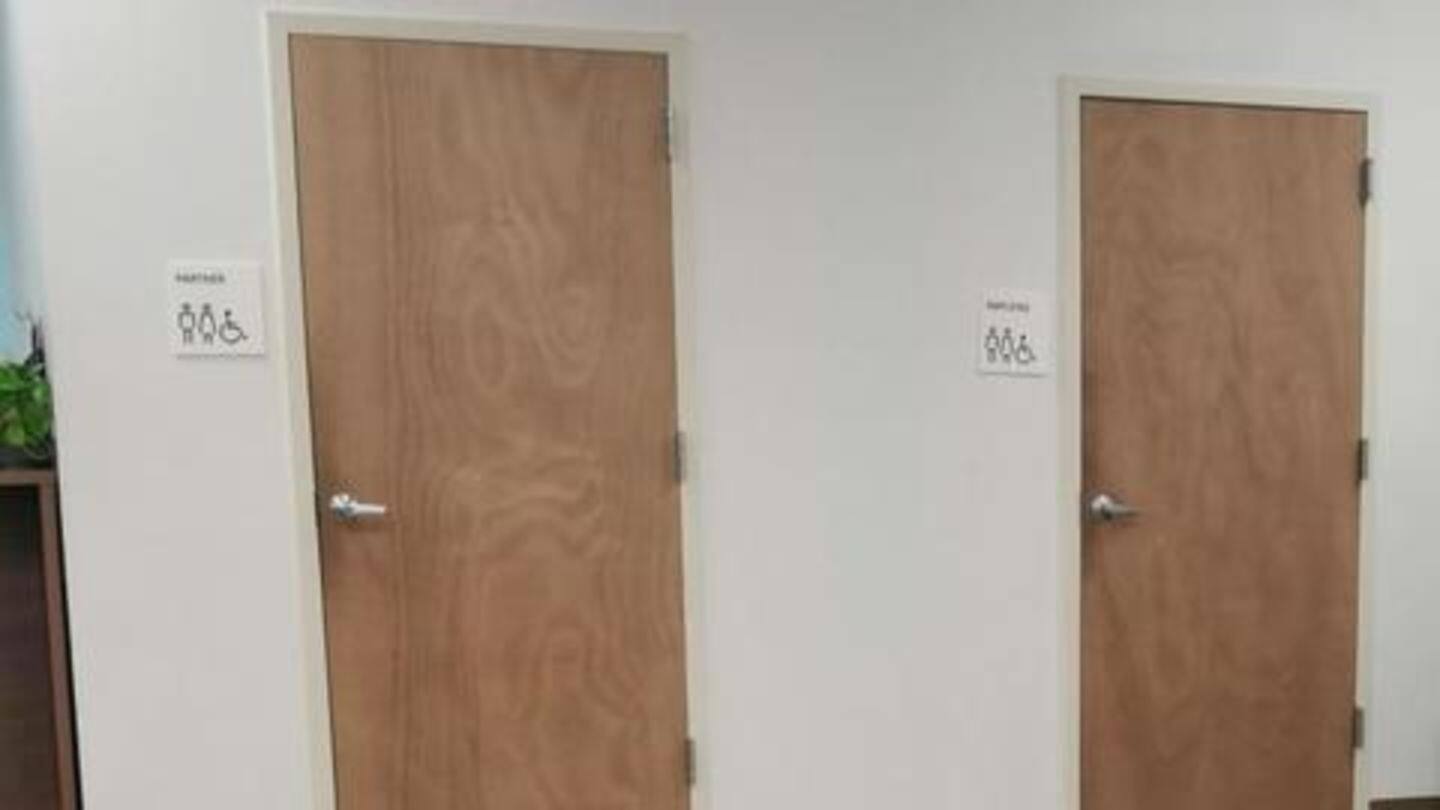 After being embroiled in thousands of cases of sexual assault by their drivers, Uber is facing flak for another critical issue - discrimination. The ride-hailing giant which operates in several countries, including India, is being criticized after one of its offices was spotted with two separate bathrooms: one for 'employees' and another for the company's driver-partners. Here's what went down.
Separate bathrooms for drivers and employees
During a recent visit to Uber's Greenlight Hub office in Rhode Island, Erika Betts, a driver working for the company, found two bathrooms with signs indicating that 'partners' (drivers) should use a space different than that given to employees to relieve themselves. Uber has been using these Greenlight Hub offices to sign up new drivers or to offer in-person support to existing ones.
Betts tweeted the image, slamming Uber for discrimination
After seeing the class-based discrimination, Betts tweeted out the image of bathrooms, criticizing Uber for demeaning drivers who form a core part of the company's business. "The @Uber hub in my market has designated bathrooms. Not for male/female, but for partner & employee," the post read. "Anyone else think it's strange that Uber views partners & employees as two separate classes of people?"
This drove a wave of criticism on the internet
Betts's tweet triggered a wave of criticism against Uber, with everyone from human rights activists to drivers around the world slamming the company on the internet. "Siri, show me what classism looks like," Democrat leader Rep. Alexandria Ocasio-Cortez, who has previously voiced support for Uber and Lyft drivers demanding better wages and worker benefits, said in a response to the case of separate bathrooms.
Later, Uber apologized for the 'mistake'
When everybody grew furious, Uber, which has previously classified its drivers as 'independent, third-party transportation providers', acknowledged the mistake and promised to take the signs down. "This was a mistake and we regret it," a spokesperson of the company told Vice. "We are removing the signs and have made it clear that this was not appropriate."
Uber's Senior VP for global operations also said the same
Hi Erika - I looked into this. This is not our policy and it's absolutely unacceptable. The signs are coming down today.

— Andrew Macdonald (@andrewgordonmac) December 4, 2019
Uber said the incident has triggered a 'full review'
While it remains how many Greenlight Hubs had the same kind of separated bathrooms or who authorized them, Uber's Senior VP for global operations emphasized that the move was out of line and has prompted a full review from Uber.