Zomato may buy UberEats's India business
Zomato may buy UberEats's India business
Written by
Shubham Sharma
Dec 16, 2019, 05:49 pm
2 min read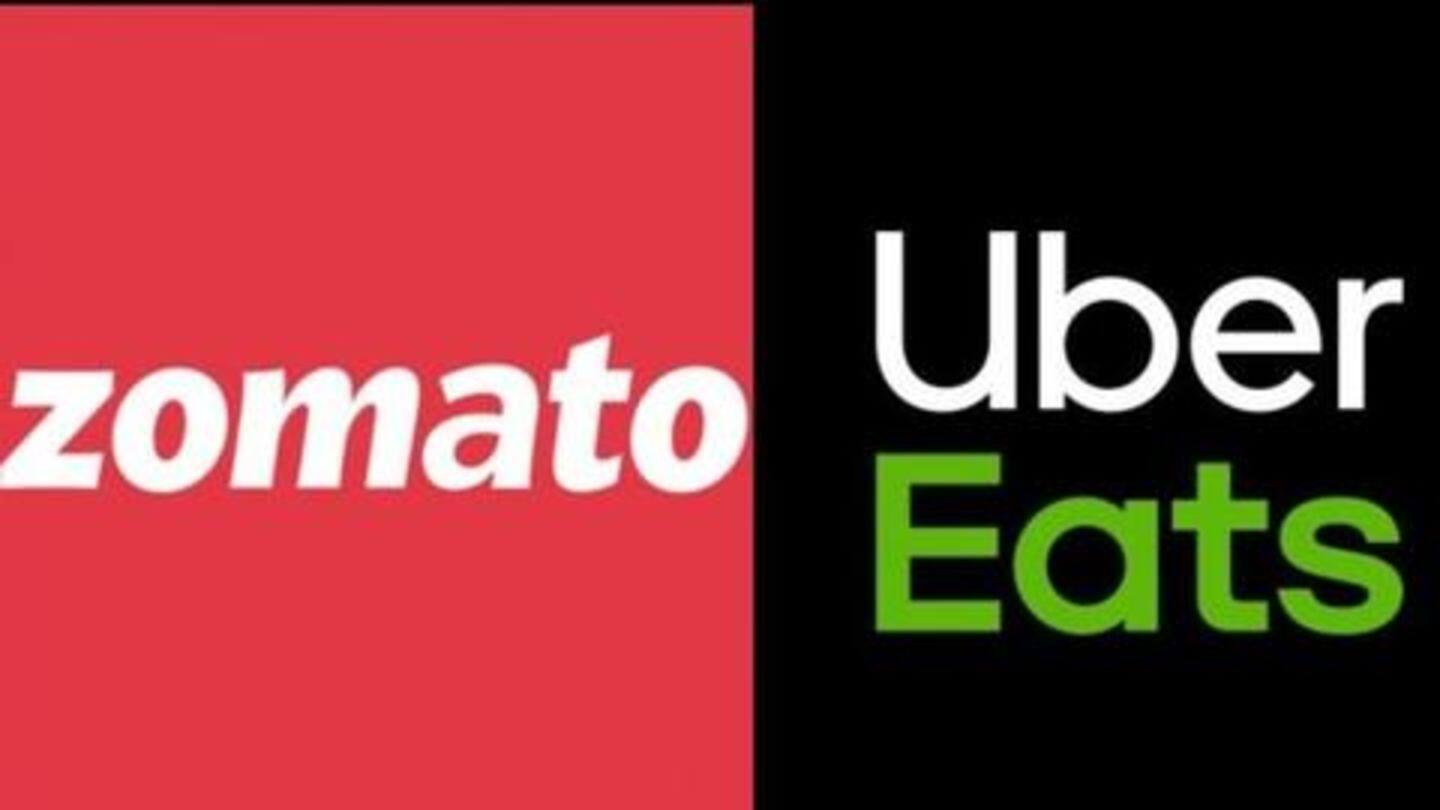 The India business of UberEats, the food delivery service operated by ride-hailing giant Uber, is likely to be sold to Zomato, its arch-rival in the country. Multiple people familiar with the developments at Uber have confirmed to TechCrunch that the Gurugram-based food delivery and restaurant-discovery company has come up as the frontrunner in the race to acquire UberEats's Indian arm. Here are the details.
Uber-Zomato deal in advanced stage
Apparently, Uber is in advanced stages of talks with Zomato to sell UberEats India to the latter, TechCrunch mentioned. The details of the deal, which is said to be moving swiftly, are scarce, but one of the individuals indicated that the business has been valued at around $400 million. Notably, this is similar to the asking price that some sources had reported last month.
Uber might also invest in Zomato, taking sizeable stake
Meanwhile, according to a report, negotiations signal that Zomato is planning a stock deal for UberEats's business. As part of this, the sources tell, Uber might also invest an additional $150-$200 million in Zomato and take a sizeable stake in the company, which has been around for 11 years and has established itself as a renowned player engaged in food delivery and restaurant discovery/rating.
Deal likely to close before year end
Zomato's CEO Deepinder Goyal met Uber's top executives last month, but neither of the parties has commented on the possible acquisition just yet. The sources familiar with the developments indicate that the terms, which are still being negotiated, are likely to be finalized soon and the deal will be closed before the end of the year.
But, why Uber is selling UberEats India?
UberEats debuted in India in mid-2017 but has only managed to take the third spot in the country's food-delivery sector. It initially offered discounts to gain traction but could process 500,000-600,000 orders each day. Meanwhile, Swiggy and Zomato, its prime competitors, raced way ahead, processing over a million orders every day. Evidently, Swiggy was the other company that Uber tried selling UberEats to.
Dara Khosrowshahi recently indicated UberEats's possible departure from India
In fact, last month, Uber CEO Dara Khosrowshahi had said, "With UberEats, we are either going to be No. 1 or No. 2 player in every country where we operate in the next 18 months — or we are going to get out."