Will US' ban on Russian oil imports affect India?
Will US' ban on Russian oil imports affect India?
Written by
Manzoor-ul-Hassan
Edited by
Abhishek Sharma
Mar 10, 2022, 03:30 pm
3 min read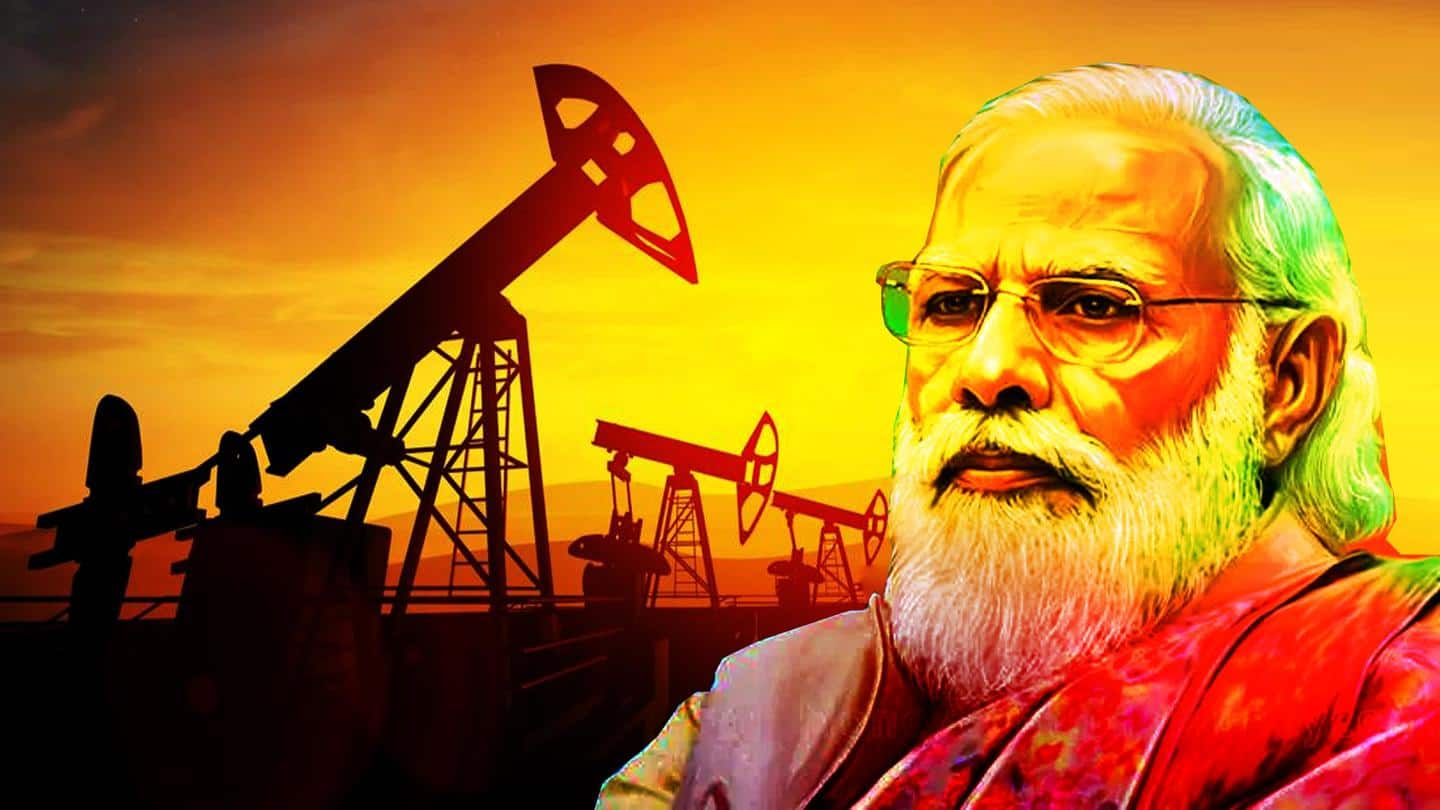 US President Joe Biden has announced a ban on imports of oil from Russia over its invasion of Ukraine. "We're banning all imports of Russian oil and gas and energy. That means Russian oil will no longer be acceptable at US ports and the American people will deal another powerful blow to (President Vladimir) Putin," Biden said. But, will the ban affect India?
Why does this story matter?
The ban came as oil prices have been rising for the past two weeks across the globe on fears of war and economic sanctions against Russia.
Russia is the world's second-biggest oil exporter after Saudi Arabia, as well as the largest natural gas producer.
There are fears that the ban by the US will further slow down global economic recovery.
No direct impact on India: Expert
Experts quoted by Asianet News say that America's decision to ban Russian oil imports has no direct impact on India as India isn't joining it. Additionally, India's energy imports from Russia are minuscule. India's import of coal, oil and gas from Russia stood at 1.3%, 1% and 0.2%, respectively in 2021. India may even increase imports from Russia if companies offer discounts, experts say.
"India would maintain status quo with Russia"
If there are no price cuts, India would continue to maintain the status quo with Russia, Shishu Ranjan, VP, Barclays told Asianet. The absence of discounts also means that the demand from other oil-producing countries will rise, leading to a further increase in energy costs. Notably, India's oil and energy imports are mainly dependent on countries like Saudi Arabia, Qatar, Oman, and Kuwait.
The ban may escalate tit-for-tat battle
Another economic expert, Prakash Chawla, told Asianet that the decision may escalate a tit-for-tat battle as Russia has retaliated and threatened to cut gas supply to Europe. This will further raise the price due to restrictions in supply. Being the world's second-largest importer, India would feel the maximum heat of Russia's counter move, the expert said.
Petrol, diesel prices likely to be hiked
Significantly, fuel rates in India are expected to be hiked soon as oil marketing companies are preparing to pare losses accumulated from keeping rates steady. Despite the all-time-high oil prices, petrol and diesel rates in India have remained unchanged for over four months. Industry sources believe fuel prices need to be increased by Rs. 15 per liter for retailers to break even, NDTV reported.
As oil prices have a cascading effect on other commodities, domestic consumers of gas in India may also have to bear a considerable impact. As per experts, gas prices are more volatile than other commodities or resources because of their susceptibility to supply and demand. Over 61 percent of Indian households used LPG in 2018, as per the latest National Statistical Office estimate.