Wipro Founder Azim Premji will retire next month, confirms company
Wipro Founder Azim Premji will retire next month, confirms company
Jun 06, 2019, 06:01 pm
2 min read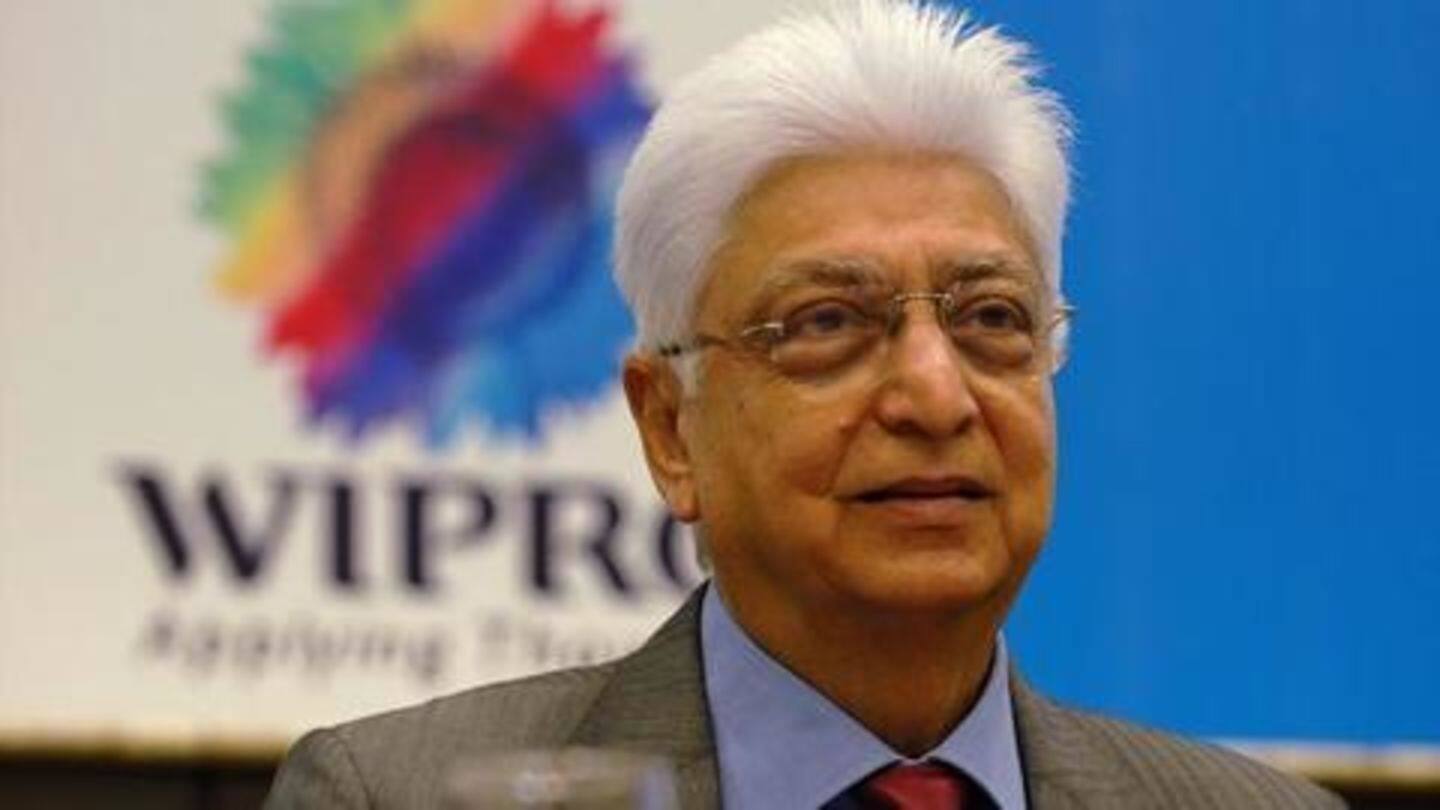 Wipro founder and business tycoon Azim Premji will retire from the company on July 30, 2019. Premji, often referred to as the Czar of Indian IT industry, will continue to serve on the board as non-executive director and founder chairman. His son Rishad Premji will take over as Executive Chairman whereas CEO Abidali Z Neemuchwala will become the new MD. Here are the details.
After leading Wipro for 53 years, Premji calls a day
Premji has been at the helm of Wipro's affairs for 53 long years. While he will continue to remain a non-executive director of the Bengaluru-based company, his exit is bound to affect the company. Announcing the decision, Premji said he would like to focus on philanthropic activities now. "It has been a long and satisfying journey for me," he added.
Premji said he has faith in his son's leadership
"I plan to devote more time to focus on our philanthropic activities. I have great confidence and trust in Rishad's leadership to steer Wipro in its next phase of growth as we move forward," Premji said in the statement.
Premji emerged as one of India's most successful businessmen
Premji took Wipro to unimaginable heights and emerged as one of India's most successful businessmen. For years, parent company Western India Vegetable Products Ltd. concentrated on hydrogenated oil manufacturing but when Premji took the company in his hands, he diversified. Soon, the company was involved in everything from ethnic ingredient based toiletries to hair care soaps, baby toiletries, lighting products, and hydraulic cylinders.
Premji changed India's IT space, was awarded Padma Vibhushan
In the 1980s, Premji realized the importance of the IT industry. He changed the company's name to Wipro, joined hands with an American company Sentinel Computer Corporation, and started manufacturing minicomputers. Wipro has only grown bigger since then. In 2001, Premji started Azim Premji Foundation for philanthropic activities. He was awarded Padma Bhushan in 2005 and Padma Vibhushan in 2011.
Quite understandably, Rishad has big shoes to fill
With his philanthropy and amicable skills, Premji became the businessmen everyone adored. Naturally, his son will be judged quite often. But Wipro insiders believe Rishad is the man for the job. Independent director Ashok S. Ganguly said, "Rishad's understanding of the global technology industry, strong strategic orientation, and diverse leadership experience make him the right person to guide Wipro."