World's richest lose $117bn in one day; Ambani $2.45bn poorer
World's richest lose $117bn in one day; Ambani $2.45bn poorer
Written by
Siddhant Pandey
Aug 07, 2019, 11:42 am
2 min read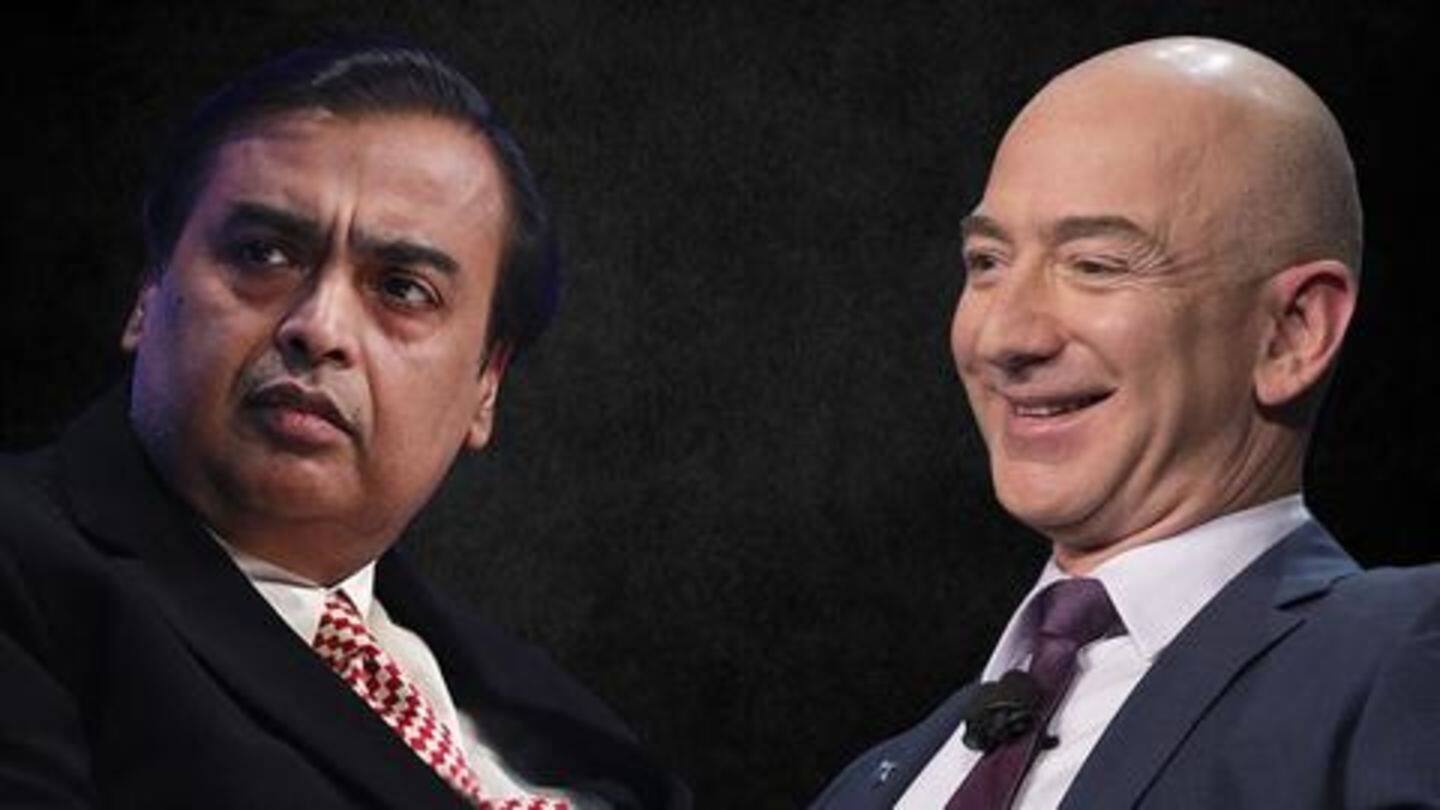 The richest 500 people in the world lost $117 billion (Rs. 8,28,418 crore) in a single day market crash on Monday. This includes India's top five billionaires, Mukesh Ambani, Shiv Nadar, Pallonji Mistry, Azim Premji, Uday Kotak, who collectively lost $4.08 billion (Rs. 28,885 crore). This was the biggest single-day drop posted by US stocks this year, which came amid the US-China trade war.
Despite dip in fortune, world's 500 richest control $5.4 trillion
The 500 individuals listed on the Bloomberg Billionaires Index, a daily ranking of the world's richest people, lost 2.1% of their collective net worth on Monday, as investors reacted to the rising tensions between US and China. However, the $117 billion dip is merely a dent in their finances, as the world's 500 wealthiest still own $5.4 trillion, Bloomberg reported.
Bezos' worth plunges by $3.43bn, the steepest fall
Amazon founder Jeff Bezos, the world's richest person, witnessed the deepest plunge of $3.43 billion. LVMH CEO Bernard Arnault of France lost $3.25 billion, while Facebook CEO lost $2.80 billion. India's richest man, Reliance Industries Chairman Mukesh Ambani, had his net worth drop by $2.45 billion. His current fortunes are estimated at $44.8 billion. According to Bloomberg, over 21 billionaires lost $1 billion.
Here's what happened to Mistry, Premji, Nadar and Kotak
Additionally, Mistry, Tata Sons' biggest shareholder (at 18.4%), lost $281 million in the market crash on Monday. Premji lost $428 million (current net worth: $20 billion), Nadar lost $265 million (current net worth: $13.9 billion) and Kotak lost $662 million (current net worth: $12.9 billion).
Trump to impose 10% tariff on Chinese goods worth $300bn
To note, the BSE Sensex lost 418 points (1.13%) on Monday as, last week, United States President Donald Trump announced his plans to impose 10% tariff on $300 billion worth of Chinese goods, starting September 1. Meanwhile, China allowed its currency to drop sharply, to the lowest it's been in a decade, sparking fears that it could weaponize its currency in the trade war.