All 3bn Yahoo accounts hacked during 2013 data breach
All 3bn Yahoo accounts hacked during 2013 data breach
Written by
NewsBytes Desk
Oct 04, 2017, 10:23 am
2 min read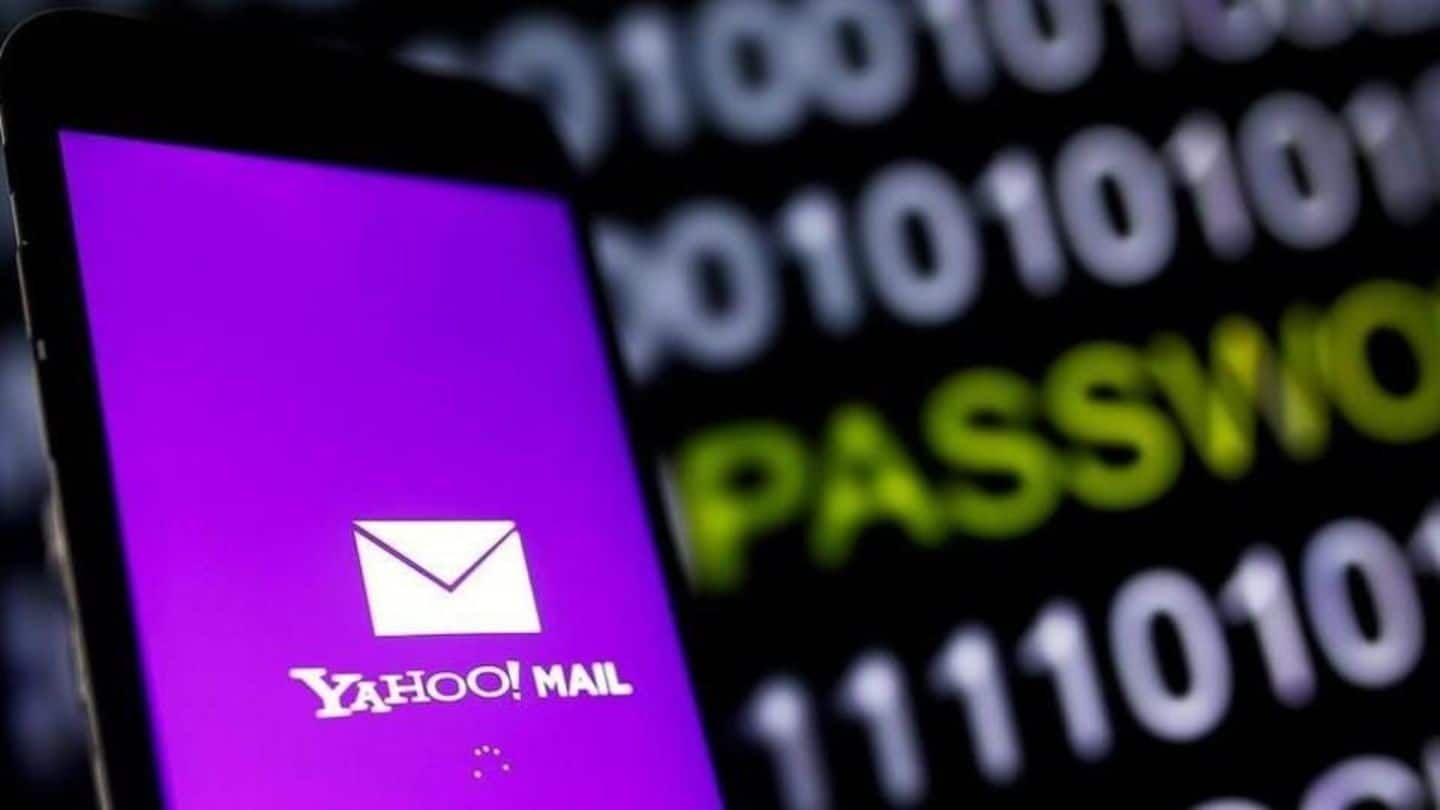 Tech giant Yahoo has revealed that all three billion of its accounts were hacked during a 2013 data theft. The revelation has tripled Yahoo's earlier estimate into what is the largest hacking in history. Attorneys believe the disclosure would sharply increase the legal exposure of Yahoo's new owner, Verizon. Yahoo faces multiple lawsuits from account holders whose data was compromised by the hacking.
Full scope of Yahoo's data breach revealed
Last December, Yahoo disclosed that the 2013 hacking had compromised data of over one billion accounts. On Tuesday, it said "recently obtained new intelligence" revealed all Yahoo users had been affected. Yahoo said an investigation revealed that passwords in clear text, payment card data or bank account information hadn't been stolen. It said the three billion figure includes several inactive accounts.
Yahoo investigation reveals companies are unequipped to trace hackers' footsteps
The latest revelation comes after months-long investigation by Yahoo, Verizon, cybersecurity firms and law enforcement into the full scope of the 2013 hacking. Experts said Yahoo users' data was reportedly protected using outdated and easy-to-crack encryption. The investigation highlights how unequipped internet companies are in tracing the hackers' tracks even though they are aware that their networks have been compromised.
Impact of revelations of Yahoo data breach
The revelations about the hacking last December had forced Yahoo to slash the prices of its assets by $350 million during its sale to Verizon, which eventually paid $4.5 billion for the internet company's core businesses. Yahoo is facing at least 41 consumer class-action lawsuits in US federal and state courts over the data breach. The latest revelation could expand this number.