Zuckerberg becomes world's third richest man, overtakes Warren Buffett
Zuckerberg becomes world's third richest man, overtakes Warren Buffett
Written by
Shiladitya Ray
Jul 08, 2018, 12:32 pm
2 min read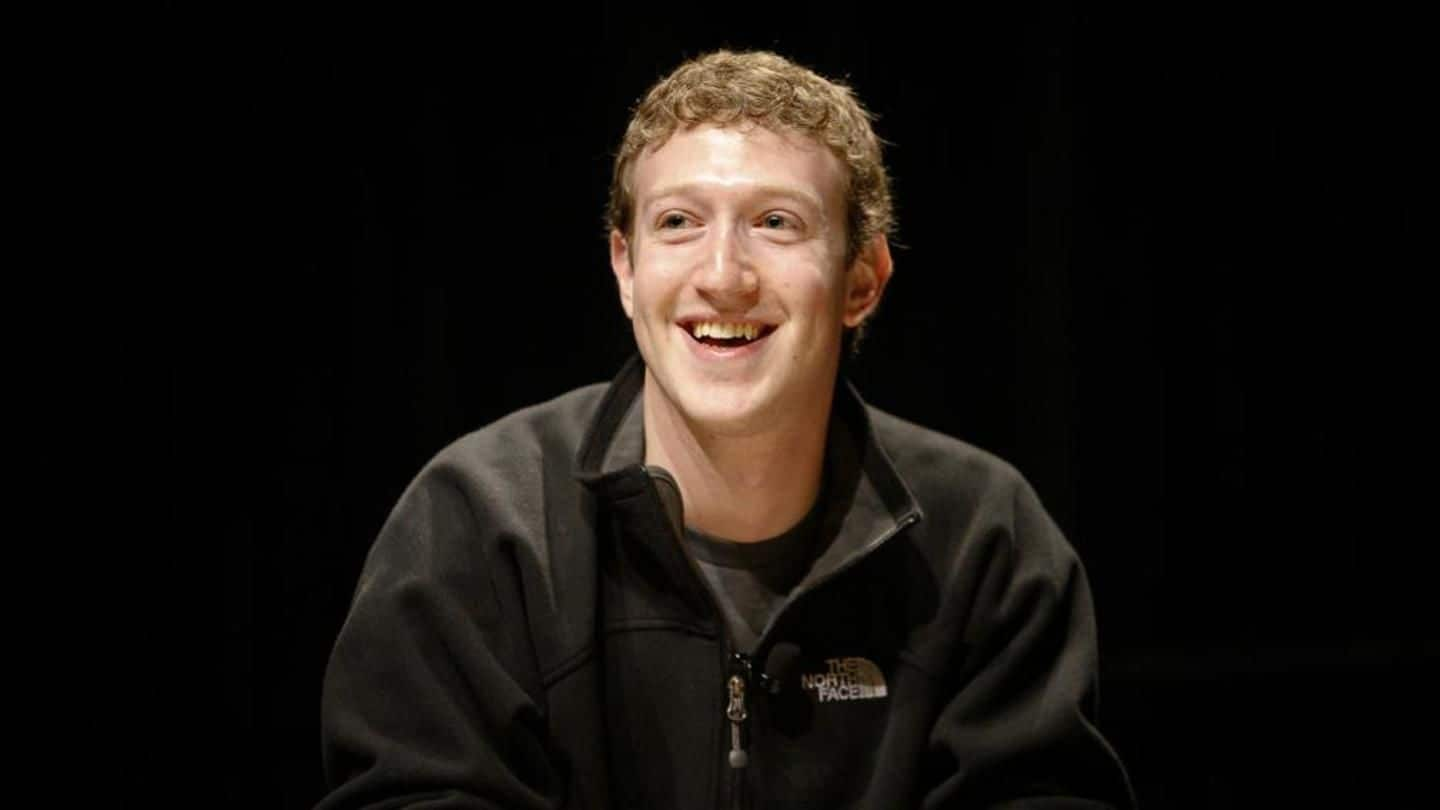 Despite concerns about data privacy over Facebook, the social network's co-founder and CEO Mark Zuckerberg has overtaken American business magnate Warren Buffett to become the world's third richest person. Zuckerberg only trails behind Amazon.com's Jeff Bezos and Microsoft founder Bill Gates. The top three are a testament to technology being the most robust creator of wealth in today's world. Here are the finer details.
Warren Buffett has given away massive wealth to charity
Warren Buffett was once the wealthiest person, but is sliding in rank thanks to his charity work. Since 2006, Buffett has donated 290 million Berkshire Hathaway Class B shares to charity, most of them to Gates' foundation. Those shares are worth more than $50bn now.
Zuckerberg's ascent to the top three marks the first time that the three richest people on the ranking have made their fortunes from technology. The Facebook CEO over took the 87-year-old Warren Buffett after the Facebook shares climbed 2.4% on Friday, and closed at a record $203.23, up significantly from the $152.22 eight-month-low share price on 27th March, following the Cambridge Analytica scandal.
Currently, tech accounts for the most wealth among the richest
Tech-based fortunes make up nearly one-fifth of the $5 trillion in wealth tracked by the Bloomberg Billionaires Index - more than any other sector. The index tracks the world's 500 richest people and is updated after the close of each trading day in New York.
Zuckerberg's ascent is largely due to bullish investors in Facebook
Despite data-privacy concerns resultant of the Cambridge Analytica scandal jeopardizing Facebook's image and pushing its shares down considerably, it now seems that investors continue to embrace the social media giant. Thanks to investors, Zuckerberg is currently valued at $81.6bn, $373mn more than Berkshire Hathaway chairman and CEO Warren Buffett, according to the Bloomberg Billionaires Index.
How much are the top three worth?
As it stands now, according to the Bloomberg Billionaires Index, Amazon.com's Jeff Bezos is currently the richest, worth a whopping $142bn. Following Bezos is Microsoft founder Bill Gates with $94.2bn, and Mark Zuckerberg with $81.6bn.