#CareerBytes: Best online test series to prepare for UPSC CSE
#CareerBytes: Best online test series to prepare for UPSC CSE
Written by
Ramya Patelkhana
Aug 14, 2019, 05:33 am
2 min read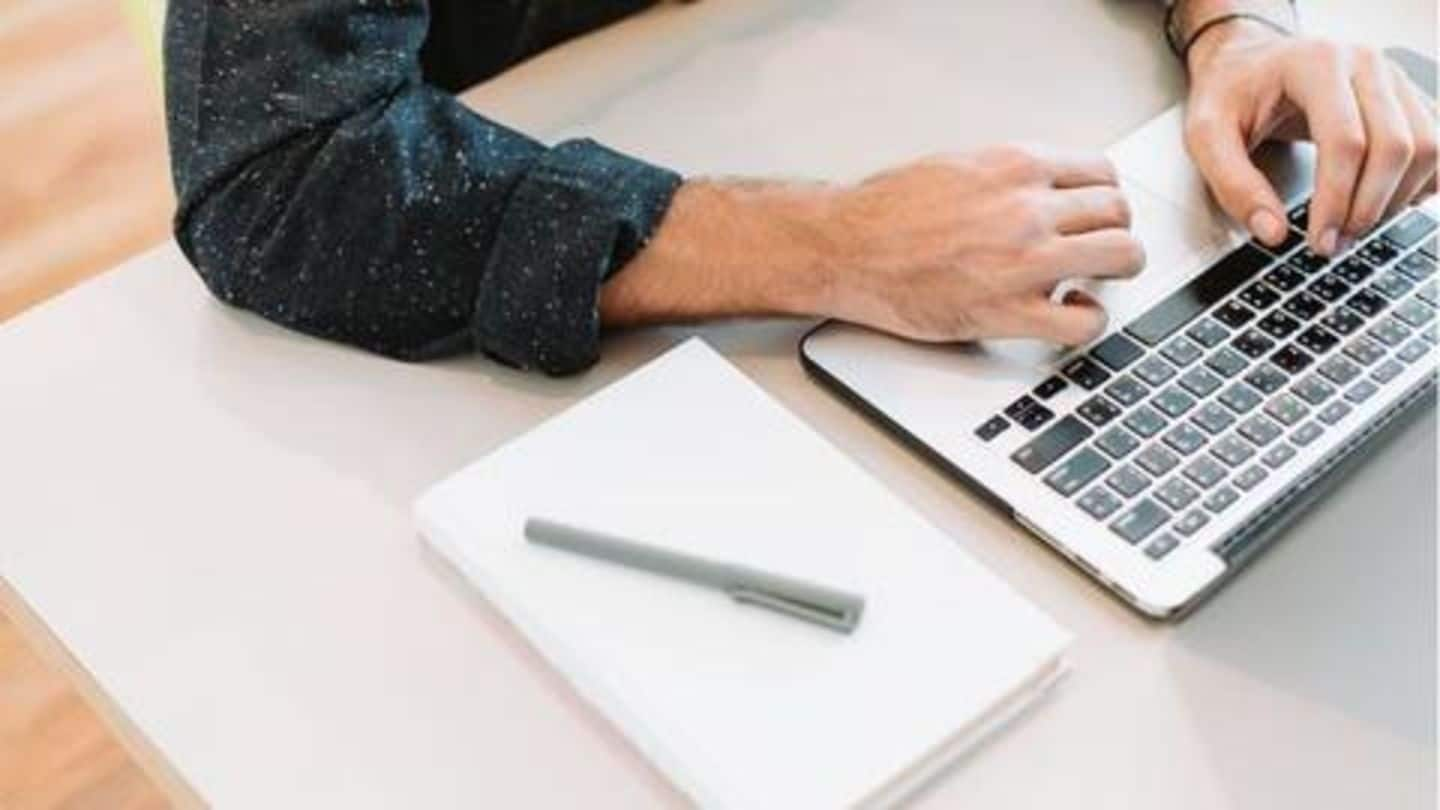 The UPSC Civil Services Examination (CSE), also popularly known as the IAS exam, is one of the most challenging competitive exams in India. CSE comprises three stages: Prelims, Mains, and Personality Test. Cracking it is not easy without the right preparation and aspirants can take help of online test series for CSE preparation. Here are 5 best online test series for UPSC CSE.
InsightsonIndia, one of the most popular preparation platforms
InsightsonIndia (InsightsIAS) is considered one of the best online platforms to prepare for the UPSC CSE. It offers a number of exam preparatory resources for aspirants, including online test series. For Prelims, its online test series are priced between Rs. 9,500-16,000. The online Mains test series is priced at Rs. 29,000. InsightsonIndia's Prelims & Mains integrated test series is priced at Rs. 39,000.
Chanakya IAS Academy offers Prelims, Mains online test series
Chanakya IAS Academy is one of the oldest and most reputed IAS coaching institute chains in India. It also offers online test series on its website. Its online Prelims Test Series, comprising 25 GS tests and 5 CSAT tests in English and Hindi, is priced at Rs. 5,000. Currently, Chanakya offers three types of online Mains test series packages priced between Rs. 3,500-12,750.
#3: Civil Services Prelims test series by Career Launcher
Career Launcher is a leading education services platform to prepare for various entrance and competitive exams, including the UPSC CSE. At present, it has the Civil Services Prelims Test Series (Online) comprising 40 mock tests in English and Hindi. It's currently priced at Rs. 1,179.
Online test series offered by IASbaba
IASbaba is one of the popular and fastest-growing online platforms for UPSC CSE exam preparation that offers a smart and innovative learning approach. IASbaba also has offline IAS coaching centers in Bengaluru and Delhi. Its All India Prelims Test Series, comprising 40 General Studies papers and 10 CSAT papers, is priced at Rs. 5,999. IASbaba also offers Online Integrated Learning Programme for Rs. 9,999.
#5: Online test series offered by ClearIAS
ClearIAS is also one of the most popular UPSC preparation websites. It provides free study material and preparatory resources for all three stages of CSE. It currently offers the ClearIAS Prelims Test Series 2020, comprising 40 online mock exams, which is priced at Rs. 4,999.