#CareerBytes: Tips and tricks to write perfect UPSC-CSE Mains answers
#CareerBytes: Tips and tricks to write perfect UPSC-CSE Mains answers
Written by
Ramya Patelkhana
Oct 13, 2019, 06:00 am
2 min read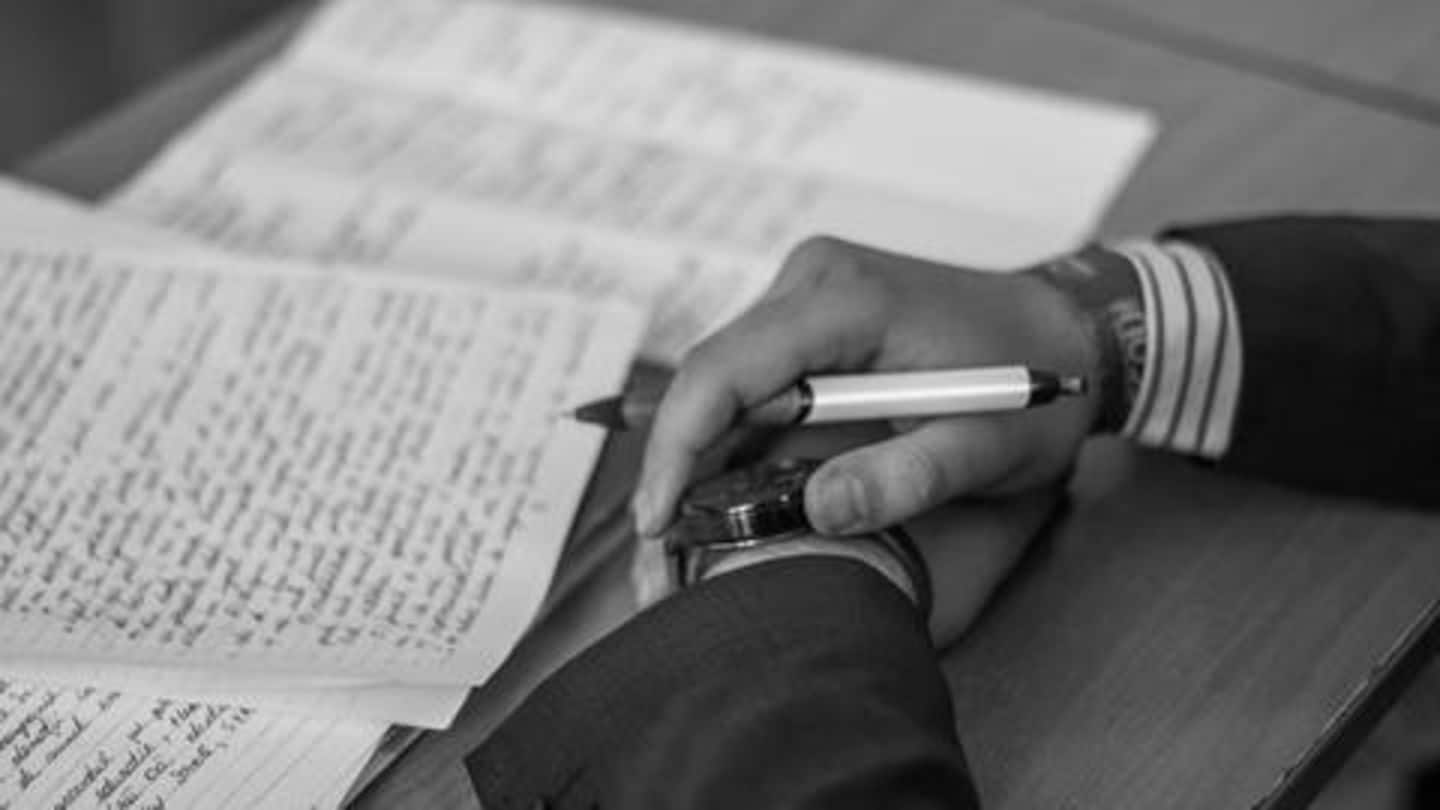 The UPSC Civil Services Examination (CSE) is one of the most challenging competitive exams and cracking it isn't easy without right preparation. CSE consists of three stages: Preliminary Examination, Main Examination, and Personality Test. The Main Examination comprises nine subjective-type papers; it's important for aspirants to learn writing good answers for these papers. Here are some tips and tricks for writing good answers.
Know the importance of writing good answers; take timed mock-tests
Firstly, aspirants should understand that learning to write good answers in Mains is as essential as studying, revising, and practicing concepts/subjects. Irrespective of how well they have prepared for the exams, aspirants would lose crucial marks if their answers aren't written well. They should manage time properly in the exam to answer all questions and taking mock tests in a time-bound manner can help.
Understand the type of question before you answer
To write a good answer, candidates must first understand the question properly before answering it. The papers may contain various types of questions with different "directional words" or keywords. Some of the most common ones include "elaborate", "discuss", "elucidate", "critically examine", and "express your views". So, identifying the type of the question is necessary to find out how they need to be answered.
#3: The answers need to be structured well
Also, candidates should understand that their written answers need to have a proper structure for them to score high marks. They should ensure that they write answers with a good introduction, body, and conclusion. They can also highlight important/relevant points, add bullets, include subheadings, etc.
It is necessary to follow the word limit
Another crucial factor in the Mains papers is the word limit. For almost every question in General Studies papers, the UPSC sets a certain word limit and it is important to follow it in order to complete the paper within the given time. Aspirants should practice writing answers every day, which will help them in maintaining the word limit in the actual exam.
#5: Can include diagrams, flowcharts, and facts wherever necessary
Candidates can also include important dates and timelines, flowcharts, diagrams, interesting facts, maps, reports, findings, rankings, relevant and recent developments, quotes, and cite related articles, verdicts, policies, and schemes in their answers wherever required. This will help them fetch a good score in the exams.