#CareerBytes: Everything about the life of an Indian Navy Officer
#CareerBytes: Everything about the life of an Indian Navy Officer
Written by
Ramya Patelkhana
Jul 13, 2019, 07:49 am
3 min read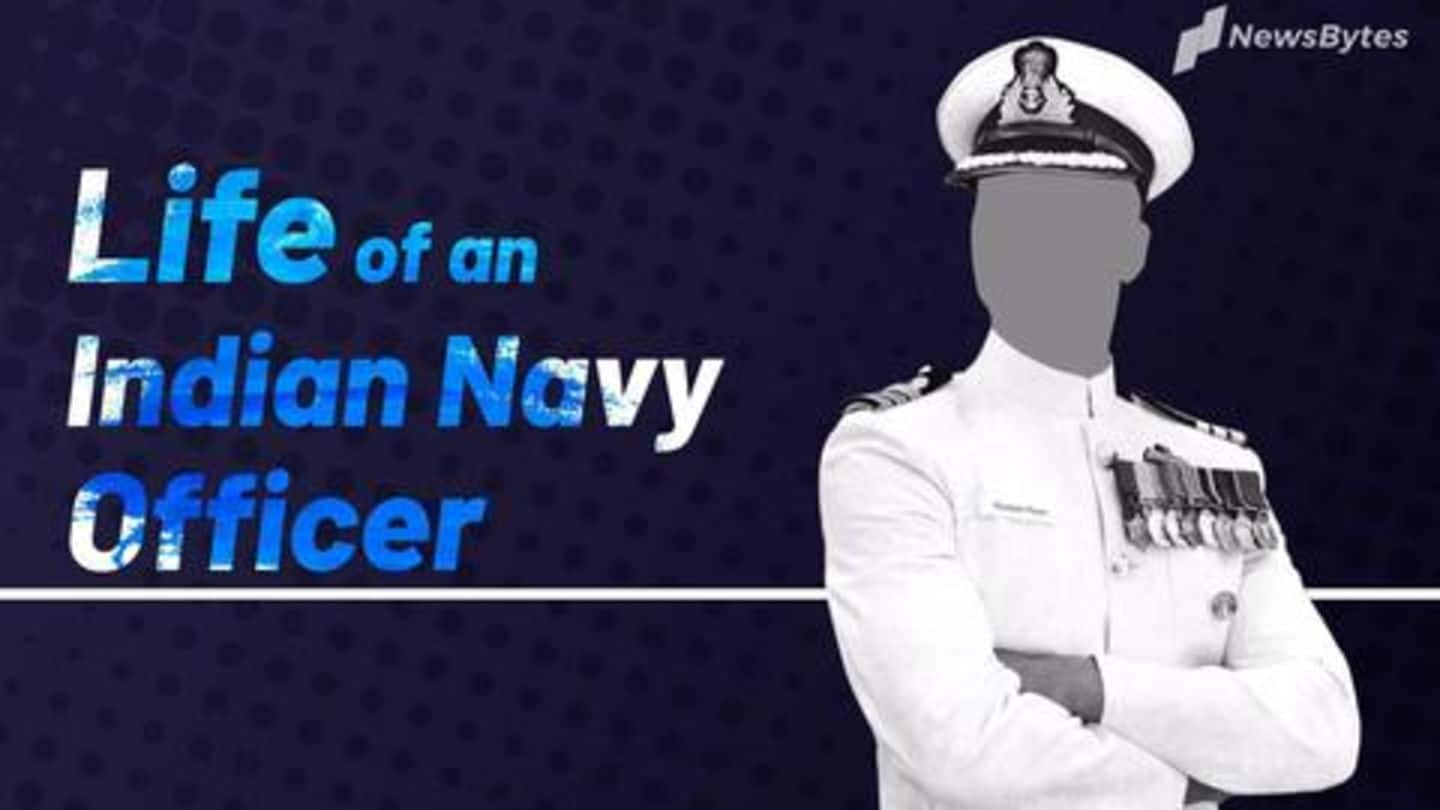 In India, millions of youngsters dream of joining the defense forces to serve the nation and live a life filled with glory and pride. A career in the Indian Navy, the naval branch of the three Indian Armed Forces, is exciting as it allows one to explore different places and offers opportunities in various fields. Here's all about the life of a navy officer.
The primary objective of the Indian Navy is to safeguard the country's maritime borders and defend it from external threats posed through waters. The history of the Indian Navy can be traced back to 1612. It works in conjunction with other Armed Forces to deter and defeat any threats/aggression against the country, its territory, people, and maritime interests in war and peace as well.
Officers are inducted to the Indian Navy in three ways. The first is through Union Public Service Commission entries: National Defence Academy and Naval Academy (NDA & NA) Exam or Combined Defence Services Exam (CDSE) or NCC Entry followed by an SSB (Services Selection Board) interview. The second and third are Direct Entry Permanent Commission/Short Service Commission (DEPC/DESSC) and University Entry Scheme (UES), respectively.
There are different ranks of Commissioned Officers in the Indian Navy. After completing the training, candidates are initially inducted into the Indian Navy as Sub-Lieutenant Officers following which they are appointed as Lieutenants and then as Lieutenant Commanders. The next higher officer ranks of the naval officers are Commander, Captain, Commodore, Rear Admiral, Vice Admiral, and Admiral.
Pay scales of Officers as per their hierarchy structure
The pay scale of candidates appointed as Sub-Lieutenants is Rs. 56,100-1,77,500 and Military Service Pay (MSP) of Rs. 15,500. For the Lieutenant rank, the pay band is Rs. 61,300-1,93,900 and MSP of Rs. 15,500; the same for Officers of Lieutenant Commander-level is Rs. 69,400-2,07,200 plus MSP of Rs. 15,500. The pay band for Commander-level officers is Rs. 1,21,200-2,12.400 and MSP of Rs. 15,500.
Officers of other higher ranks and their pay scales
For Captain-level officers, the pay band is Rs. 1,30,600-2,15,900+MSP of Rs. 15,000; the same for Commodore-rank officers is Rs. 1,39,600-2,17,600+MSP of Rs. 15,500. For Rear Admiral-level officers, the pay scale is Rs. 1,44,200-2,18,200; there's no MSP for officers of this level and higher ranks. The pay scale for Vice Admiral-level officers is Rs. 1,82,200-2,24,100 while for Vice Admiral and Equivalent, it is Rs. 2,05,400-2,24,400.