Building collapses in North West Delhi; four children, woman killed
Building collapses in North West Delhi; four children, woman killed
Sep 26, 2018, 06:34 pm
2 min read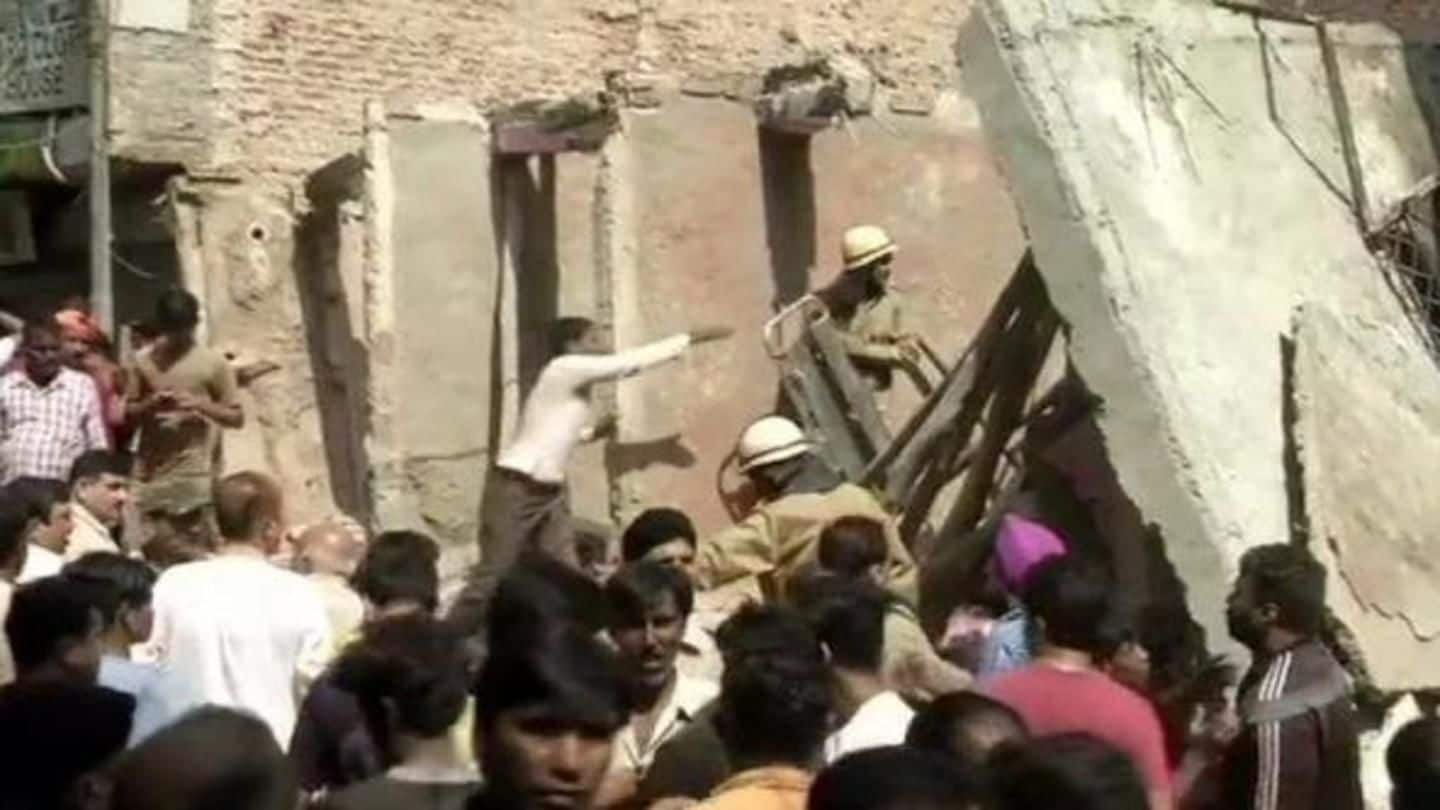 A four-story "weak" building collapsed in North West Delhi today killing four children and a woman. Police have registered a case under Section 304 of the IPC, which amounts to culpable homicide not amounting to murder, punishable with a maximum term of 10 years, against the owner Dharmender, who had rented out the 20-year-old building in Ashok Vihar. Here are more details.
Building was inspected by MCD team 20 days ago
A complaint was lodged about the building being dangerous on August 16, 2017, and a team of MCD had inspected the building around 20 days ago. Two teams of the NDRF were mobilized for rescue operations, an NDRF spokesperson said. The ground floor of the building housed a shop while the second and third floors were occupied by tenants. One floor was vacant.
12 people were inside building when incident took place
There were 12 people inside the building when the incident took place. The injured were immediately rushed to Deep Chand Bandhu Hospital where a woman's condition is stated to be critical. A family lived on the second floor of the building. Two of the children, who were killed in the incident were siblings: Ashi, aged three, and Shaurya, aged two.
Family living on third floor lost two children
The deceased woman, Munni, was living in one of the houses on the third floor. A second family living on that floor lost two children, Rajnesh, aged four, and Sumnesh, aged 12, police said. The fourth floor was occupied by a couple, Narottam and Nisha.
Tenant saw building collapse like a pack of cards
Bimlesh, who was present at the hospital and whose sons were Rajnesh and Sumnesh, said, "As soon as I left home and had barely walked a few meters, I heard a loud noise and when I turned back, I saw the building collapse like a pack of cards." "I am waiting to hear about the condition of my family members," he added.
Six fire tenders were rushed to the spot
A call about the incident was received at 9:25am and six fire tenders were rushed to the spot near Sawan Park, an officer said. A senior NDMC official said the building was about 20 years old. Its structure was weak and in a deteriorated condition.