Delhi schoolgirl rape: Rape accused fears for daughter's safety
Delhi schoolgirl rape: Rape accused fears for daughter's safety
Sep 11, 2017, 02:42 pm
2 min read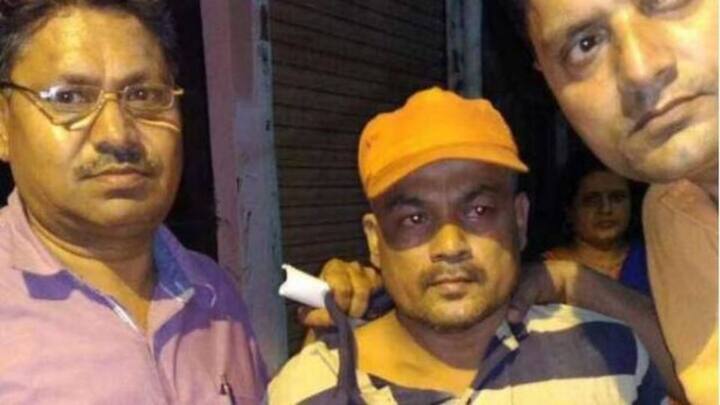 Vikas, the 38-year-old man accused of raping a five-year-old Class-I girl in a classroom inside Tagore Public School in Delhi's Gandhi Nagar, is now fearing his own daughter's safety. During the interrogation, he was hesitant about revealing his family's details and requested police to ensure no one harms his daughter. Meanwhile, cops are also examining the school's role in the incident. Know more!
School authorities and teachers to be questioned
Delhi Joint Commissioner of Police (Eastern Range), Ravindra Yadav, said: "We are examining if there was negligence on their (school authorities) part. Strict action will be taken if we find any lapses by the school. A charge-sheet would be filed within 10 days."
Rape victim gives details about her assaulter
Police investigation revealed Vikas covered up his crime and tried to get away with it as the girl didn't know his name. Hoping to escape, he fled to a relative's house in Delhi's Usmanpur. However, the rape victim's description about the orange cap he often wore and his T-shirt's color led cops to Vikas. He was nabbed after police tracked his cell-phone movements.
Past crime record of Vikas found clean: Police
Vikas, hailing from Jharkhand, moved to Delhi in 2009 and started living in Gandhi Nagar with his wife and 16-year-old daughter. Vikas was a security-guard at Tagore Public School for three years before he reportedly began ferrying kids in the school's van. After being produced in a Delhi court, the rape accused was sent to Tihar Jail for 14 days in judicial custody.
Vikas worked in two schools as driver
Before joining Tagore Public School, Vikas had worked as a driver in two other Delhi schools. The police would contact both the schools he had been employed in the past for establishing his antecedents.