Aided by dense-fog, thieves wearing Santa-Claus masks loot several shops
Aided by dense-fog, thieves wearing Santa-Claus masks loot several shops
Jan 05, 2019, 08:38 pm
2 min read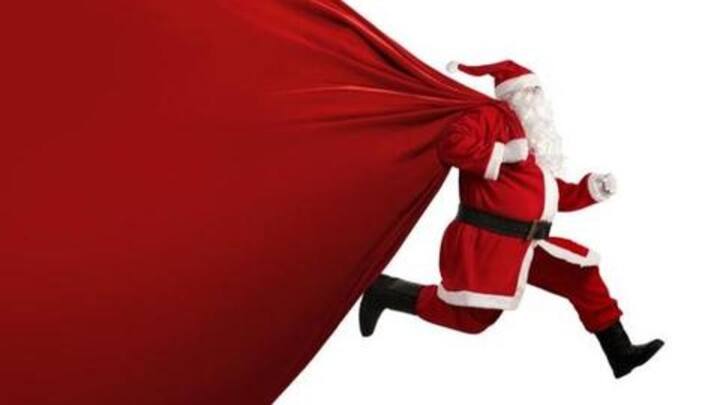 While the extremely cold weather and dense fog may not suit many people in Gurugram, it's certainly helping some thieves. How, you ask? Yesterday morning, a group of thieves took advantage of the thick fog surrounding the city and stole cash and valuables from 14 commercial establishments. Interestingly, they wore Santa Claus masks to cover their faces, and avoid security cameras. Here's what happened.
Shops were not more than 500m away from police station
Yesterday morning, 10 thieves hit 14 commercial establishments in the Khandsa Road area, and decamped with valuables and cash worth lakhs of rupees. Notably, 10 shops in the commercial-complex were just 500m from the Shivaji Nagar police station. They also targeted four shops and two banks at old jail complex, which were also not more than 300m away from the police commissioner's office.
Thieves also tried to drill walls of two banks
Police said the gang of thieves also tried to drill the walls of UCO and IndusInd Bank but "failed to execute their plan after residents of adjoining houses woke up due to the noise of the drill machine." "The thieves had covered their faces with Santa Claus masks to avoid being identified in the CCTV cameras," police officials told media.
Shop owners claim being looted of valuables worth Rs. 50L
Shop owners were shocked to find the locks of their shutters broken in the morning. "We have lost valuables worth Rs. 50 lakh. The thieves have put more thought in their approach in committing the crimes compared to prevention efforts of Gurgaon police," Sanjeev Kumar, a shop owner said. He also cited lack of police patrolling in the area a reason for the incidents.
Police have registered FIR against two unknown thieves
Mohan Lal, manager of UCO bank said they'll now employ private security guards at night. Police said they have registered an FIR against two unknown thieves who were caught in one of the CCTV cameras in Khandsa Road market. During investigation, it was learned that the thieves used gas-cutter, iron rod to cut shutters and drill machines to make holes in the wall.