Delhi: Since 2014, 83 people committed suicide at Metro stations
Delhi: Since 2014, 83 people committed suicide at Metro stations
Nov 19, 2018, 09:39 pm
2 min read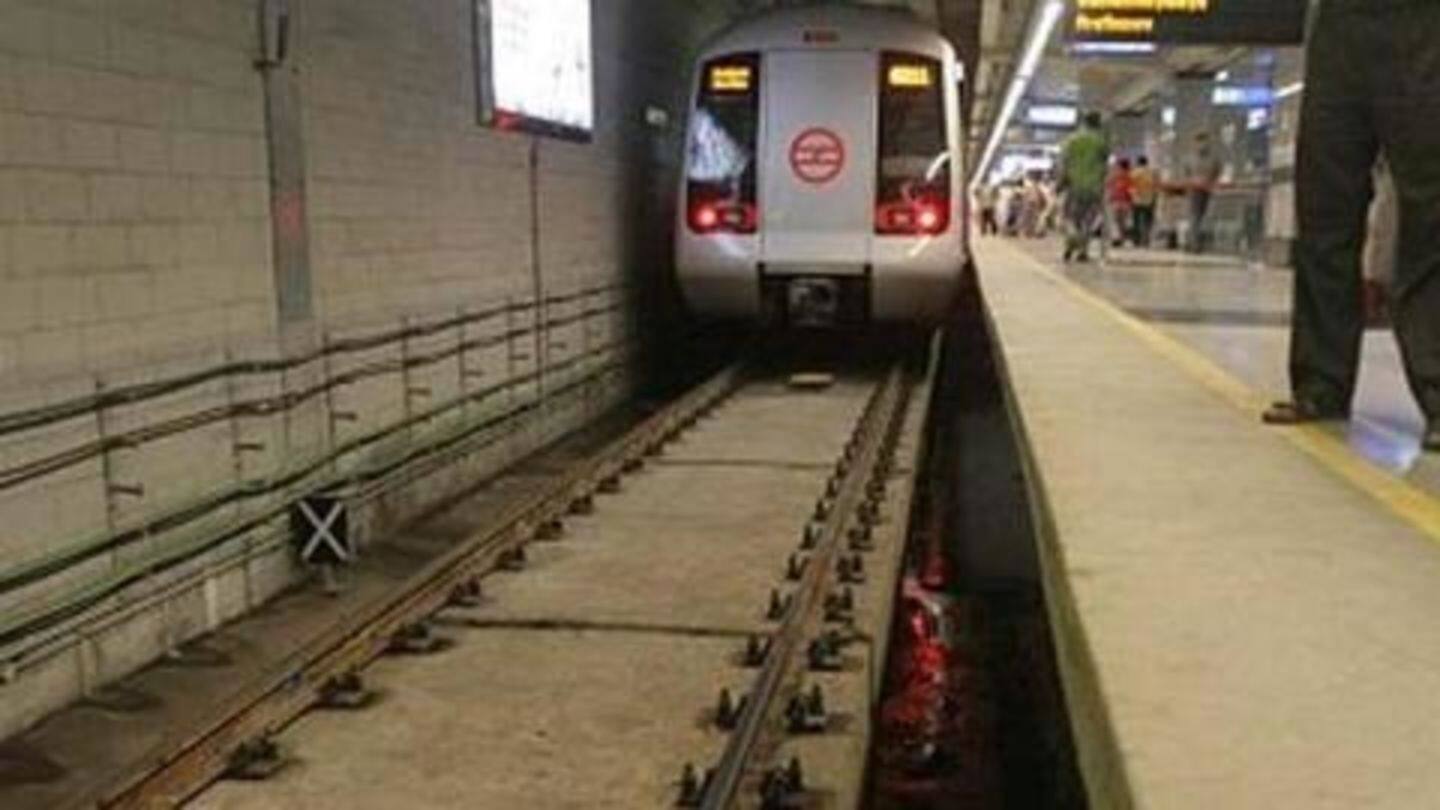 An RTI filed by Indian Express with Delhi Police's Metro Unit revealed a total of 83 people committed suicide across 58 stations of the Delhi Metro since 2014. On the Blue Line, which stretches from Dwarka Sector 21 to Noida City Centre and covers 50.56 kms, the maximum number of deaths were reported. 32 people committed suicide on the Blue Line. Here's more.
Here's looking at stations where suicides happened
The RTI also revealed that on Blue Line's stations Subhash Nagar and Janakpuri West four persons each committed suicide since 2014. Three people each took their lives at Chattarpur, Tilak Nagar and Kashmere Gate stations in the same time period. In last four years, Yellow Line, Red Line, Violet Line, and Green Line saw 24, 17, 7 and 3 suicides respectively.
The numbers: Till October this year, 16 committed suicide
The RTI revealed in 2014, 9 suicides happened across stations of Delhi Metro. In 2015, the number shot up to 24, and the next year, i.e. 2016, it dropped to 15. 19 suicides happened in 2017 and till October this year, 16 took their lives.
Personnel are trained to identify people in distress: CISF spokesperson
Notably, CISF is tasked with maintaining security across metro stations. Officials claimed the personnel are trained to identify people with distress. A CISF spokesperson said ground level staffers are tipped off by CCTV cameras when they capture a person in agony. "The CISF officers are trained in analyzing gait and facial expressions as a part of their security training," he added.
There are PSDs to prevent untoward incidents
To prevent any untoward incident, Delhi Metro introduced platform screen doors (PSD). This makes crowd management better and prevents commuters from gaining access to train tracks. Each metro station on Airport express has a PSD.