What happened in and around Delhi on 16th Nov?
What happened in and around Delhi on 16th Nov?
Nov 16, 2016, 07:27 pm
3 min read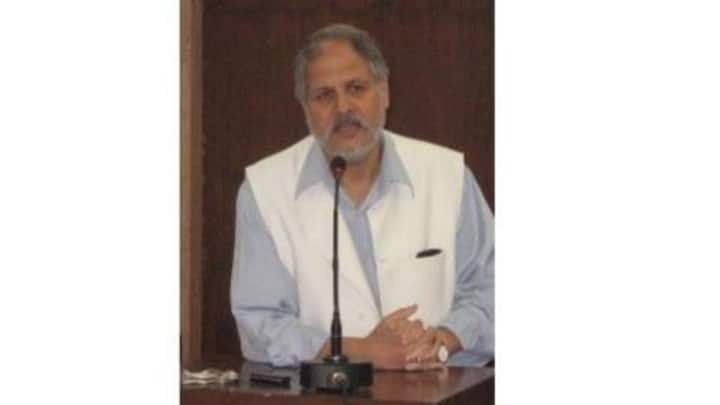 Ban on construction activities in the capital has been lifted by Najeeb Jung, on Monday. The entry time of trucks has been shifted from 10pm to midnight in Delhi. The High Court refused to entertain a PIL asking to ban burqas from public places. To know what made Jung lift the ban and much more on Delhi, tap in.
Cash in banks doubled to cater to more customers
Total currency being granted to Noida and Ghaziabad banks has been doubled, keeping in mind the heavy footfall. Lead bank manager said that cash was falling short due to huge demand by people. There is an increased demand of Rs.500 notes and banks have been trying hard to arrange the notes. Long queues outside banks have forced the officials to issue tokens to people.
IITF is a shopper's delight
Setting aside demonetization woes, Delhiites can shop to their heart's content at the Indian International Trade Fair. The fair's theme is 'Digital India' and most of its stalls would accept cards for payments. Indian handicrafts and handloom from every corner of the country will be a huge attraction to visitors. Driven by the 'Make-in-India' initiative, the fair is open to public from November 19.
Delimitation report to be submitted by Gurugram civic body
A three-member committee set up by Municipal Corporation Of Gurugram has prepared the delimitation report of Gurugram. The report will now be submitted to the urban local bodies for a review; it recommends redrawing of 35 wards to eliminate logistical issues. The report also recommended demarcating wards by highways, railway lines and assembly constituencies. No change, however, has been made to reserved seats.
'Peepli Live' director directing plays in Tihar
Tihar jail inmates performed a play, 'Court Martial' during Diwali Mela inside the jail. The play was directed by 'Peepli Live' co-director, Mahmood Farooqui, who is serving his seven year jail term. Farooqui has been training the inmates for stage performances and has directed three plays. A jail official stated that they want to promote Tihar stage productions and utilize the talents of inmates.
Ban on construction activities lifted by LG
Lieutenant Governor, Najeeb Jung, ordered an immediate lifting of ban on construction activities, as it was hurting the daily wage laborers. The ban was imposed in the wake of critical pollution levels in the city. As the air quality improved marginally, the ban was lifted though trucks will now be allowed to enter Delhi after midnight. Ban on crackers during wedding events will continue.
22 Sikh riot cases reopened for further investigation
A Special Investigation Team (SIT) will reopen 22 cases of 1983 Sikh riots for a fresh probe. The Union Home ministry said that a lapse of 32 years was making it difficult to collect relevant documents and files for scrutiny. A ministry official said that SIT is making all efforts to scrutinize cases so that justice can be rendered to the victims.
HC dismisses PIL on ban on burqas
High court quashed a PIL seeking a ban on wearing burqas in public places, as they posed a security risk. Court refused to entertain the PIL saying that it was not a matter of public interest. The PIL said that security personnel face trouble in identifying people inside the burqas. Court argued that it is a policy decision which the government will handle.