Here is all that kept Delhi busy
Here is all that kept Delhi busy
Nov 15, 2016, 07:09 pm
4 min read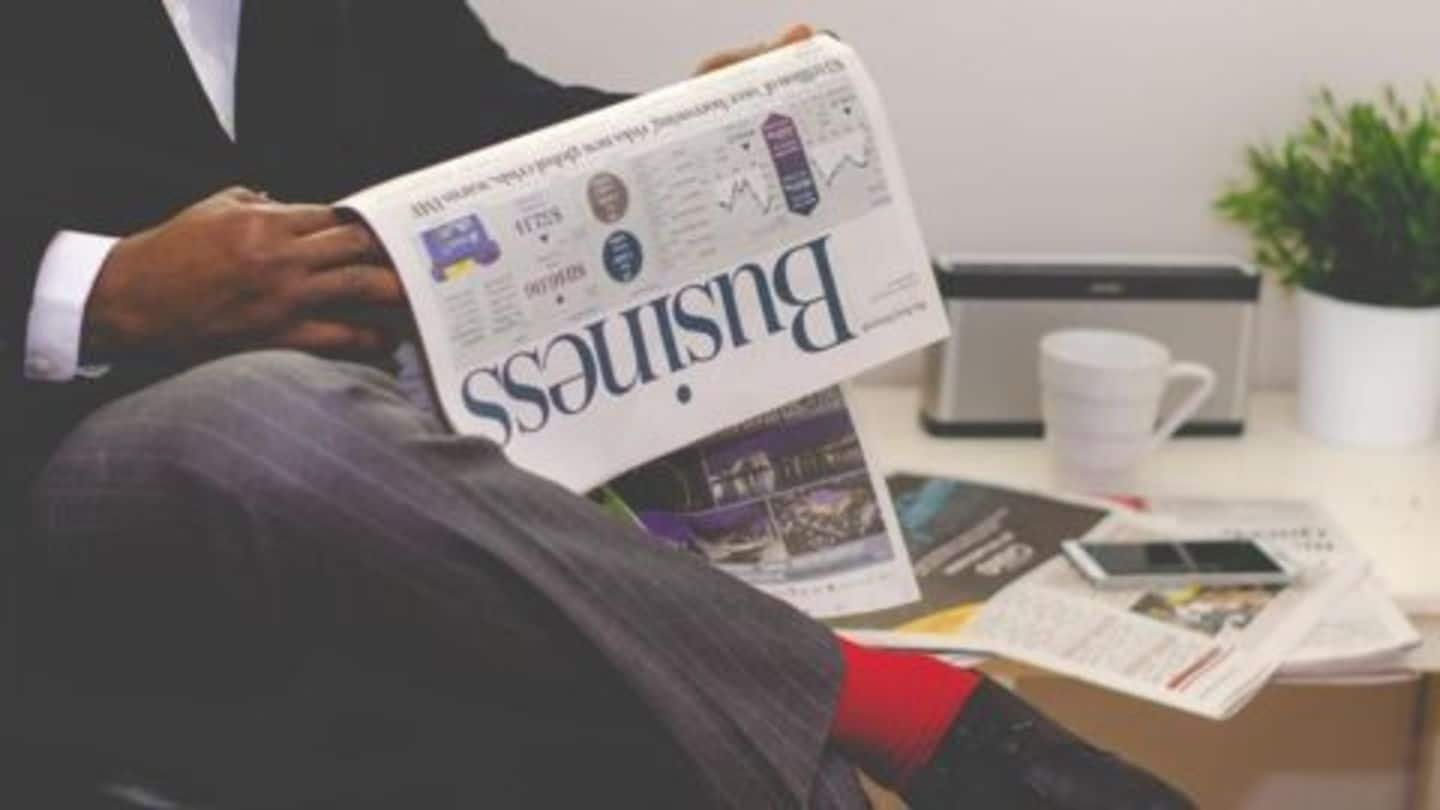 Delhi's air quality showed signs of improvement after 20 days due to a change in direction of winds. It is expected to improve further with a change in meteorological conditions. In another news, business activities have taken a hit after the demonetization announcement; some have stalled operations while others continue to operate in good faith. For more details and news on Delhi, read further.
Delhiites may breathe a sigh of relief
Delhi's air quality improved slightly on Monday, though it still remained in the 'very poor' category. The pollution control board hoped the air may get clearer in the next few days owing to change in weather conditions. Clear sky and wind movement have been crucial in improving air quality. Ground level action taken by the government also played a part in reducing pollution.
Banker caught releasing money illegally
Branch manager of Oriental Bank of Commerce, Noida, was caught red-handed while releasing money to his friend illegally. The manager released Rs.1 lakh in cash to his friend who had come with 25 IDs to evade demonetization rules. People outside the bank informed the district magistrate, who directed police to raid the bank. Cops nabbed the manager after making a video of the incident.
Cash exchange in demonetization drive
As per RBI guidelines, any person can get Rs.4500 in cash exchange at bank counters by supplying a valid identity proof. Old notes of Rs.500 and Rs.1000 can be exchanged for new notes at bank branches till 30 December, 2016.
Fuel stations strike gold with demonetization
Petrol sales have doubled after the demonetization announcement, with most payments being made in cash. People are frequenting fuel stations to utilize old currency notes. However, due to unavailability of change, petrol pump owners are facing issues where the final amount is not a round figure. Standing in long queues, to deposit huge cash in banks is also worrying the owners.
Haryana bankers to remit cash in Chandigarh
Haryana's banks have been directed to accept and remit currency at RBI, Chandigarh instead of RBI, Delhi. Bankers are wary of this decision as long-distance travel is time consuming and involves security-risks. Senior official in a leading bank said under condition of anonymity that staff would be even more hassled in these trying circumstances; he believed the directive was a fallout of currency shortage.
After currency ban, citizens trading in trust and humanity
Lot of things have been hit hard by demonetization but it has its own silver lining too. Vasundhra Enclave market is seeing vendors and buyers dealing in generosity and trust in place of hard cash. Shop keepers are selling things on credit by showing faith in the residents. Vendors are writing names and phone numbers of buyers who can not pay, in their notebooks.
Transport agencies stop operations due to lack of cash
Transport business has been hit hard by demonetization as 80% of operations have stopped due to lack of cash. According to a body of transport agencies, they need Rs.15,000 as daily expenses for running a vehicle. They do not have money to pay challans, taxes due to the withdrawal limit. Transporters said that they will review the situation at the end of the month.
600 CISF personnel required at IGI
Security agencies have projected deployment of 600 armed CISF personnel at Terminal-II of Indira Gandhi International Airport. Joint survey of airport's security was conducted by government security agencies including CISF and Delhi police. The agencies analyzed all safety gears and security equipment like CCTV positions, scanners before sending a report to the Union Home ministry. Two domestic airlines will operate from this terminal.
No jobs for daily wage laborers
Daily wage earners are not able to find jobs after demonetization of currency. People are not undertaking any construction activity right now, leading to a slow down in jobs for these laborers. They are also facing trouble at banks while exchanging notes due to lack of information. DM of Gautam Buddh Nagar has ordered contractors to provide meals to these laborers for a week.