Delhi: DJ kills his girlfriend, makes it look like accident
Delhi: DJ kills his girlfriend, makes it look like accident
Written by
Pallabi C Samal
Aug 27, 2018, 12:48 pm
3 min read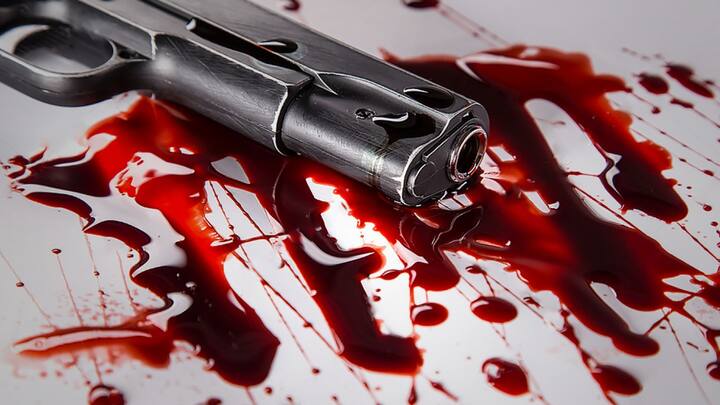 Suspecting her of unfaithfulness, a 29-year-old man shot dead his girlfriend in North Delhi's Shalimar Bagh, and attempted to make it look like an accident. The man, a DJ, had strong opposition if his girlfriend, who was 11 years younger to him, talked to any man. They fought over this frequently, during which the man also abused the girl. He is behind bars now.
Pradeep and Ritika, a housemaid, were living together in Delhi
The DJ, Pradeep Sehrawat, was living in with his 18-year-old girlfriend Ritika Thakur since a year, after her mother and sister left for Bihar following her father's death. A jealous boyfriend, Pradeep didn't prefer if she talked to any man, particularly one Rohit, her childhood friend. He abused her almost regularly. Unable to bear with it, she left him and visited her native.
When she visited her native, he hatched plan to murder
Pradeep took this chance to hatch a plan to eliminate Ritika. He got himself a country-made pistol from Uttar Pradesh. Earlier this month when Ritika returned, Pradeep started hosting frequent parties at his home. He'd show off his pistol and "practise" empty firing in front of his friends. This was all a part of the Pradeep's bigger preparation: murder of Ritika.
Bullet hit her armpit and pierced through her heart
On Thursday, he invited Rohit and a woman friend to his home. While at the party, Pradeep again started playing with the gun. He pointed it at Rohit and the woman, and fired blank shots. But when it was Ritika's turn, he "secretly loaded it with a bullet and fired. It hit her armpit and pierced through her heart," said DCP (North-West) Aslam Khan.
Tried to convince the duo that it was an accident
Pradeep then tried to convince the other two that whatever they saw was an accident and to tell cops or anyone who asks that it was a stalker who killed Ritika. They rushed Ritika to the hospital, after which Pradeep immediately returned to his house to "dress up the crime scene so that it was consistent with his story." He thought everything is set.
Upon learning cops have been informed, he tried to flee
He didn't know the other woman wasn't convinced by his story and would blow his lid off. She called up PCR and narrated the whole story. Meanwhile, Pradeep returned to the hospital to check on Ritika. As soon as he learnt that police have been informed, he tried to flee, but the hospital guard, finding his behavior suspicious, "ensured he didn't escape."
He maintained stalker story, but the duo revealed all
The DCP said when they interrogated Pradeep, he maintained that Ritika was killed by a jailed stalker who was out on bail, but Rohit and the other woman revealed everything to the police. He was arrested on Friday and has been sent to judicial custody.