8 best shows you can stream on web
8 best shows you can stream on web
Written by
Pallabi C Samal
Sep 12, 2019, 05:42 pm
4 min read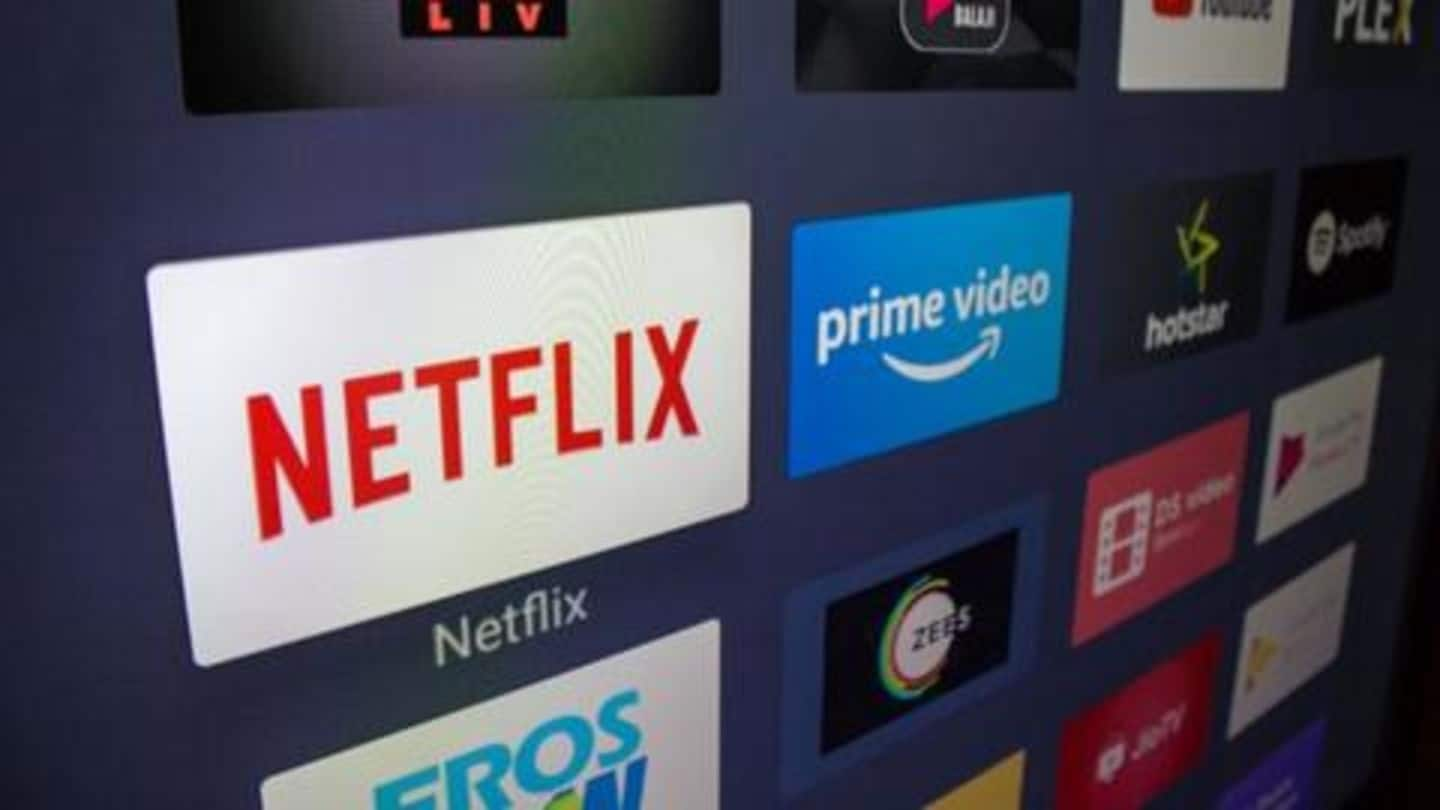 With the boom of streaming giants like Netflix, Amazon Prime Video, Hotstar, and others, the language of entertainment has changed. We can catch so many shows, films, originals, web series or even old TV shows on our smartphones/laptops. However, shortlisting them is a tedious task. But fret not, we have made it easier for you by selecting the best 8.
You will never get tired of watching 'Breaking Bad'
Created by Vince Gilligan, Breaking Bad is a compelling watch. Headlined by Bryan Cranston and Aaron Paul, with ample support from Anna Gunn, RJ Mitte, and Dean Norris, it shows a dying man emerging as a druglord. Our hero (Walter White) is an unapologetic criminal, whose actions result in disastrous consequences. Though it debuted on AMC, you can now catch it on Netflix.
Excitement around 'Stranger Things' Season 4 is contagious, and justified
Ever since it got released in 2016, Stranger Things remains as one of Netflix's most watched shows. Duffer Brothers, directors of the science fiction series, recently dropped major hints that they are returning with a fourth season, which was further confirmed by Executive producer Shawn Levy. The palpable excitement around this season is justified, as Season 3 finale ended rather mysteriously.
Benedict Cumberbatch enthralls us as Sherlock Holmes in 'Sherlock'
Sherlock is one such British crime drama TV series that keeps you engaged in every scene. Starring Benedict Cumberbatch as Sherlock Holmes and Martin Freeman as Dr. Watson, all the 13 episodes of this show have been applauded for the direction, performances, and writing. Winner of several awards, this four-season series was honored with a Peabody Award in 2011. It streams on Netflix.
'House of Cards': First original web-series to receive Emmy nominations
Set in Washington DC, House of Cards chronicles the lives of ruthless Congressman Frank Underwood, played by the now-disgraced Kevin Spacey, and his equally ambitious wife, Claire Underwood (Robin Wright). The show received mostly positive reviews, and became the first original web series to receive major Emmy nominations. However sadly, following sexual misconduct allegations against Spacey, Netflix made Season 6 as its last.
'Narcos' details life of drug kingpin Pablo Escobar, and afterwards
In Seasons 1 and 2, this Netflix exclusive details the life of Colombian drug kingpin Pablo Escobar, the sole leader of the Medellín Cartel. The third season of Narcos takes up after his fall, and focuses on DEA's pursuit, as they attempt to shut the rise of Cali Cartel. And, the more recent Season 4, called Narcos: Mexico, is an even better watch.
'Game of Thrones': Watch till Season 7, and then stop
Seeing Game of Thrones so down below in this list might be shocking, but it's all because of its awful last season. Adaptation of George RR Martin's A Song of Ice and Fire, this fantasy drama is a cultural phenomenon, and has the maximum overall Emmy nominations, with a total of 161. An HBO original, you can watch it on Hotstar.
'F.R.I.E.N.D.S': Extremely popular show revolving around 6 fast buddies
One of the most popular television shows of all time, F.R.I.E.N.D.S remains a cult favorite. Lasting a stunning ten seasons across 236 episodes, starting from 1994, it follows six friends, in their 20s and 30s. The relationships that they share with each other make this show relatable, which justifies why people can watch this sitcom over and over. It is now available on Hotstar.
Rejoice! 'Modern Family' is set to return with Season 11
A television mockumentary family sitcom, Modern Family is the longest-running comedy series on ABC. Audiences have always showered love on it despite not so encouraging reviews, which proves why this show won a total of 22 Emmy awards. Its 11th season will premiere on September 25. This one also streams on Hotstar.