Adult film-star Shakeela to make a cameo in her biopic
Adult film-star Shakeela to make a cameo in her biopic
Oct 30, 2018, 04:42 pm
2 min read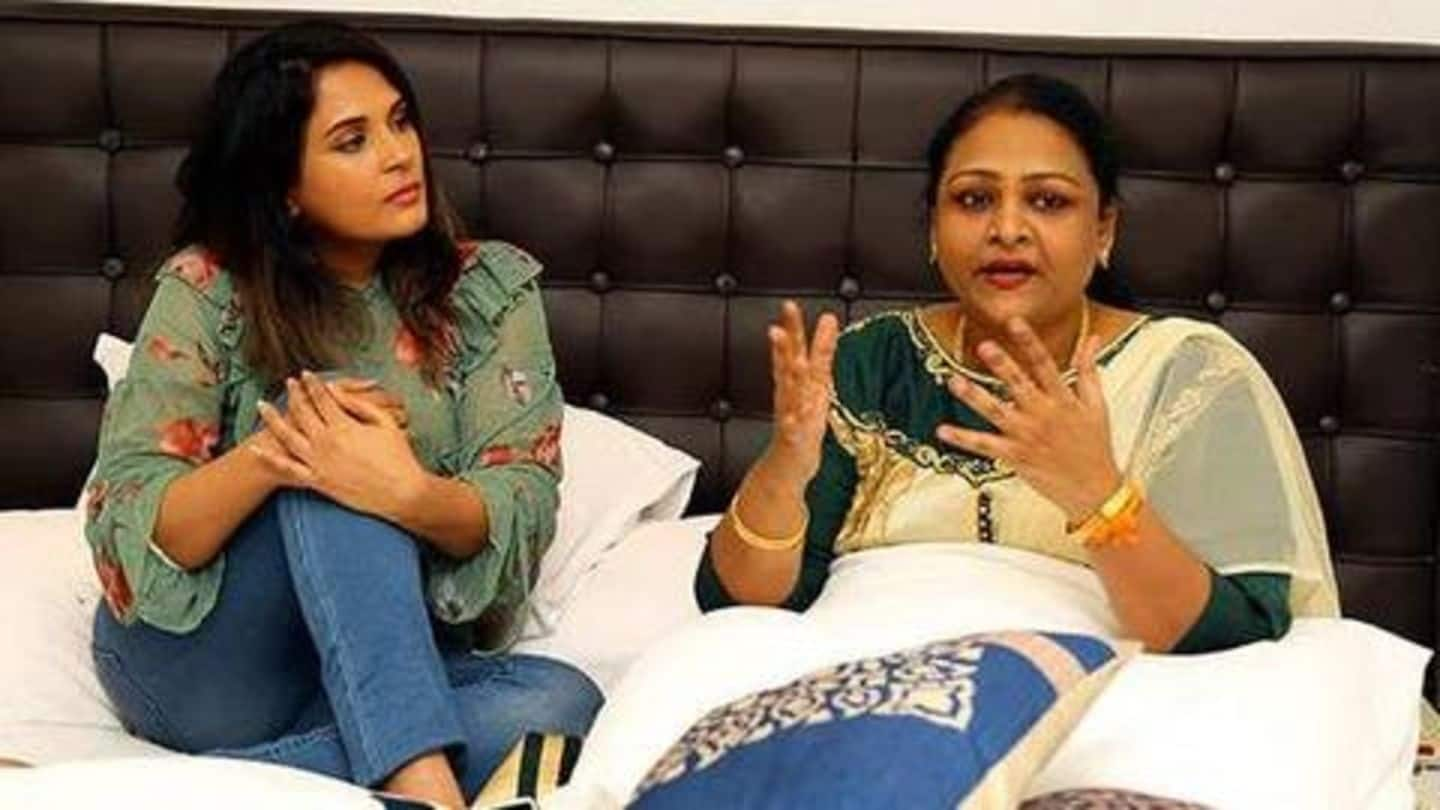 South adult film star Shakeela will be seen in a cameo in her biopic. The film features Richa Chadha as Shakeela, who was one of the biggest stars of the '90s, from Kerala and has acted in several adult films in languages spanning Tamil, Telugu, Malayalam, and Kannada. The biopic is being helmed by popular filmmaker Indrajit Lankesh, known for 'Thuntata', his debut film.
Shakeela helped in direction of the film and giving insights
Lankesh said besides the cameo, Shakeela played an integral part in the making of the film and gave interesting insights into her life or the art direction. He said that he had shot with her earlier in 2003 for another movie of his and that's what sparked the idea to make her biopic, for which he conceived the idea in 2015.
Lankesh finds Shakeela's rags-to-riches life story compelling
"I feel every woman and girl who wants to be an actress should see her story, to know what she went through to become an actress and how it was such a compelling rags-to-riches-to-rags story of her life," Lankesh said.
Lankesh wants to depict Shakeela's struggle in the film industry
Lankesh said he wanted to portray Shakeela's story, the hardships and rough phase when she was not getting films and was trying for character roles. Stressing that he always wanted to make a film on her, Lankesh said he was immensely impressed with her on-screen and off-screen personality. "I wanted to show the true story behind the superstar Shakeela," the director said.
Richa met Shakeela to learn her talking style, body language
The director said that Richa met Shakeela in Bengaluru to get into the skin of her character before the commencement of the shooting. "Richa got to spend time with her, understand her style of talking, her body language and such nuances," Lankesh said. The film also reunites Richa with her 'Masaan' co-star Pankaj Tripathi, who stars in the role of a '90s actor.