Why did Ajay Devgn turn down 'Satte Pe Satta' remake?
Why did Ajay Devgn turn down 'Satte Pe Satta' remake?
Aug 08, 2019, 02:52 pm
3 min read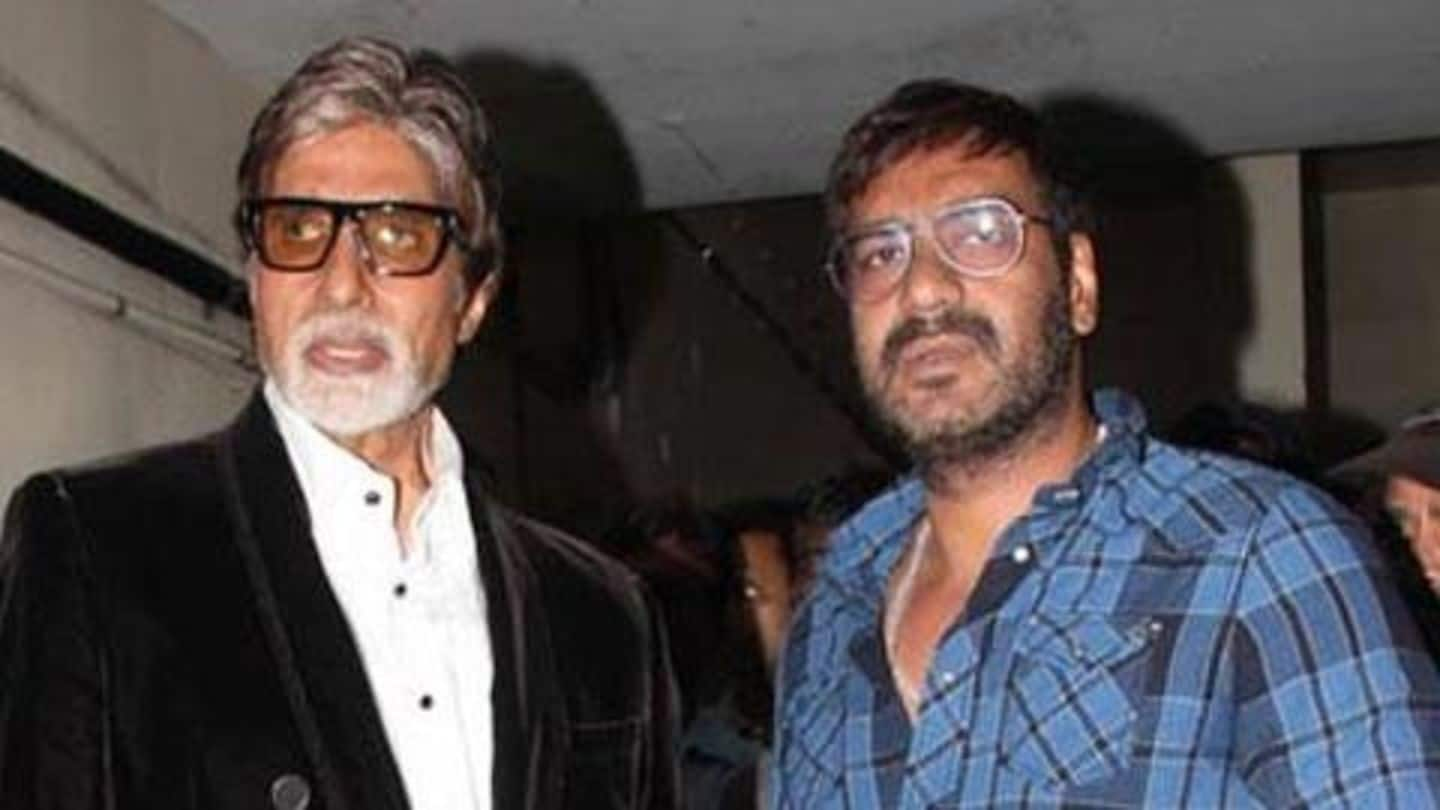 Since long, news of Satte Pe Satta remake, with Hrithik Roshan rumored to be reprising Amitabh Bachchan's dual role of Ravi Anand/Babu, has been hitting headlines. However, recent news has it that Hrithik wasn't the first choice. It was Ajay Devgn who was approached for the lead role, but he turned it down because of his closeness with the Bachchan family. Here's more.
Ajay was approached for Amitabh Bachchan's double role
According to a report published in Bollywood Hungama, Ajay was approached for Bachchan's double role in the remake version. "Ajay would have been perfect to play the elder brother Ravi Anand and the impersonator Babu (both originally played by Amitabh Bachchan) with grey shades so it would have been a challenging role for any actor to play," the source was quoted as saying.
Ajay will never do a remake of Bachchan's movie
However, Ajay refused to step into Big B's shoes for the remake, fearing that it might affect their personal terms. In fact, he emphasized that he'll never feature in a remake of Bachchan's movies. "Ajay has tremendous respect and affection for Amitabh. Also, he considers Abhishek as his younger brother, to do a movie which could put stress on the relationships," the source added.
Ajay did act in a Bachchan film remake once, but...
To recall, Ajay did feature in a remake of one of Bachchan's films, his 1975 blockbuster Sholay. However, in it he reprised Dharmendra's role. Titled Ram Gopal Verma Ki Aag, the film also had Big B as Babban Singh, inspired by Amjad Khan's Gabbar Singh.
Sohail wanted to make 'Satte Pe Satta' remake with Salman
Interestingly, Sohail Khan was also keen on the remake of the movie with Salman Khan in the lead. He even approached publicist Rajesh Vasani to acquire the rights. However, things didn't work out because of Salman's hectic schedule. "Sohail didn't have Salman's dates till 2019, and Rajesh Vasani wanted to start it earlier. So, he had to turn down his offer," a source stated.
Hrithik got into Bachchan's shoes for 'Agneepath' remake in 2012
Meanwhile, this isn't the first Bachchan movie that is being remade. Earlier, his 1978 release Don was recreated by Farhan Akhtar in 2006 featuring Shah Rukh Khan and Priyanka Chopra in lead. Agneepath was also remade, which featured Chopra and had Hrithik playing Bachchan's role. And now if things go as reported, Hrithik will again get a chance to reprise Bachchan's role on-screen.