#MeToo: Alisha Chinai slams Anu Malik, calls him a 'haiwaan'
#MeToo: Alisha Chinai slams Anu Malik, calls him a 'haiwaan'
Oct 22, 2018, 06:29 pm
2 min read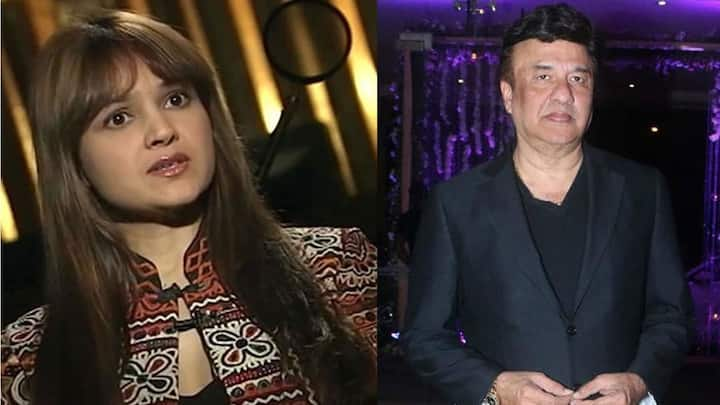 In wake of the ongoing #MeToo movement of Bollywood, music director Anu Malik has been called out by many women. He has been accused of sexual harassment by atleast five women so far. And now 90s singer Alisha Chinai has slammed him for his predatory behavior and called him a 'haiwaan' for targeting girls of his daughter's age. Here's more.
Every allegation against Anu is true, claims Alisha
Alisha has expressed her contentment over the #MeToo movement that has gained momentum lately. She also extended support to women who were harassed by Anu and lauded their courage. She further said that every word said about Anu is true. "I stand by all the women who have finally spoken up. May they find peace and closure in their lives," Alisha told Asian Age.
Back in the day, Alisha accused Anu of sexual misconduct
Notably, Alisha had also filed sexual harassment charges against Anu in late 90s. She alleged Anu molested her, and she had demanded a compensation of Rs. 26.60 lakh. Anu had vehemently denied her allegations, and had slapped a defamation case of Rs. 2 crore against Alisha. Now after nearly two decades, the lady has once again raised her voice against Anu.
Anu didn't spare his own people: Alisha
Referring to Shweta Pandit's incident, Alisha lashed out at Anu and said that he doesn't spare his own people. "All these years he has been preying on girls his daughters' age," she added. Notably, Shweta is the niece of composer duo Jatin-Lalit and was harassed by Anu during her teenage years. In fact, Anu is a close friend of Shweta's father.
"Anu's wife is pretending to be unaware"
Alisha also mentioned that Anu harassed many girls in the presence of his wife and daughters. She also attacked Anu's wife Anju for turning a blind eye towards her husband's predatory behavior. "I don't know whether his sweet wife, Anju is blind to her husband's predatory ways or she's just ignoring them. Chances are, she is only pretending not to know," she added.