#MeTooEffect: Anu Malik steps down as 'Indian Idol' judge
#MeTooEffect: Anu Malik steps down as 'Indian Idol' judge
Oct 21, 2018, 01:01 pm
4 min read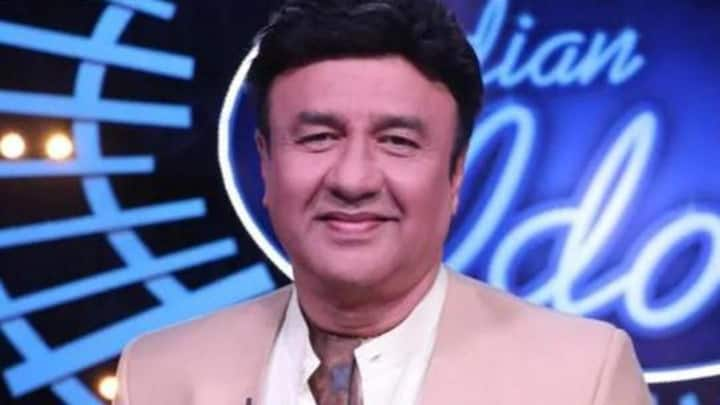 Ever since Bollywood's #MeToo movement gained momentum, several names have cropped up in alleged sexual misconduct cases. Recently, Anu Malik was accused of sexual harassment by several women including Shweta Pandit and Sona Mohapatra. Although Anu has dismissed them, the allegations leveled against him are severe. And as per the recent buzz, he has stepped down as the judge of reality-show Indian Idol 10.
Anu confirms his exit from the show
Talking about his exit, Anu told PinkVilla, "I, Anu Malik, have decided to take a break from Indian Idol as I am currently unable to focus on my work, my music and the show". He has been judging the show since its inception and was considered synonymous to it. In 'Indian Idol 10', Anu was accompanied by Neha Kakkar and Vishal Dadlani as judges.
Backstory: Several women accused Anu of sexual misconduct
Notably, Anu's name cropped up in #MeToo after Sona Mohapatra termed him as a sexual predator in an Instagram post. Later, singer Shweta Pandit also alleged that Anu, who happens to be her father's friend, tried harassing her in her teenage years. This is not all. Three other women have also shared their horrendous experience with Anu, exposing his dark side to the world.
'Anu rubbed his body against mine', said a survivor
Sharing her traumatic ordeal, one of the survivors recalled how Anu rubbed his body against her during a meeting at Mehboob Studio in 1990. Although he later apologized, things turned worse for her soon after she once again collaborated with him for a fund-raiser event. She had met Anu at his place for the event discussion, but realized that she was trapped.
'He pulled my skirt and dropped his pants'
Furthermore, the victim revealed that Anu tried forcing himself on her in his house. "He then lifted my skirt and dropped his pants. I thought of pushing him and rushing out the door, but he was too strong for me," she added. Anu even threatened her with dire consequences. "He also threatened to 'know people' if I went to the police station," she recounts.
Budding singer accuses Anu of sexual misconduct
Another singer alleged that Anu tried harassing her during her struggling years. She stated that he called her for auditions and insisted her to wear a chiffon saree. Sensing his intentions, the victim chose to leave the studio but soon Anu got a hold of her and hugged her. "I pushed him away and said, 'What do you think you're doing?'" she added.
'I am a sensitive man', claimed Anu
While victim lashed out at Anu for his perverse behavior, the music composer defended himself by saying that he is a sensitive man who is happy with his wife. The victim was also quizzed about not reporting the incident to the cops. To this, she said, "How would I prove what he did? I doubt there were any CCTV cameras back then".
Indian Idol's former assistant producer also exposes Anu
Interestingly, Indian Idol's former assistant producer Danica D'Souza also leveled similar allegations against Anu. Notably, it was Danica's friend who was, apparently, harassed by Anu. She revealed that while such a behavior is common for Anu, the "higher-ups chose to ignore the complaints". Danica also claimed that the makers asked them to be careful around Anu and not to meet him alone.
Is this the end of Anu Malik's career?
Well, the situation has turned worse for Anu Malik as many women have voiced their harassment stories against him. Now that he has been sacked/stepped down from 'Indian Idol 10', we wonder if this will mark the end of his career in Bollywood. Reportedly, the investigation on allegations against Anu is on and he is yet to respond to recent accusations.