Anu Malik rubbishes Sona Mohapatra accusations of 'serial predator'
Anu Malik rubbishes Sona Mohapatra accusations of 'serial predator'
Oct 11, 2018, 10:23 pm
2 min read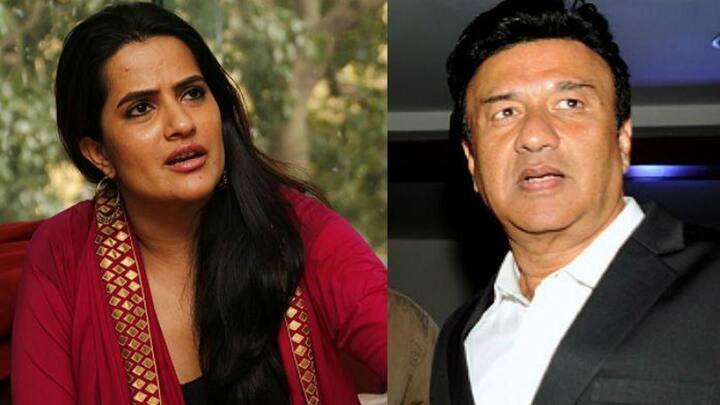 Bollywood's #MeToo movement, which has exposed several powerful men of the industry, recently saw a new addition when singer Sona Mohapatra called out Anu Malik. Sona, who had earlier accused Kailash Kher of sexual harassment, called Malik a serial predator. While her claims left us shocked, Malik has rubbished her accusations and said he hasn't met Sona ever. Here's more on what he said.
She's just dragging my name into this, says Malik
Defending himself against Sona's claims, Malik stated that he doesn't even know the singer, let alone meeting her. He then went on to say that Sona was referring to a case that happened long ago and holds no connection with him. "I have never worked with her also. She's just dragging my name into this. I have not even met her," Malik added.
Malik called me 'maal' in front of my husband: Sona
Speaking to HT, Sona said that Malik made a lewd comment on her in front of her husband in 2006. "He didn't know we were married, he made a lewd comment - 'Kya Maal hai Sampath'," alleges Sona. She also accused Malik of calling her at strange hours. "It's been really long and I just remember feeling awkward and uncomfortable," she added.
Separately, Sona accused Kailash Kher of sexual misconduct
Earlier, Sona had also accused Kailash Kher of touching her inappropriately during an official meeting. She alleged that Kailash put a hand on her thigh and called her beautiful. Furthermore, Sona also recalled how Kailash asked her to miss the soundcheck and 'catch up' in his hotel room. She even made an Instagram post urging all women to call out the harassers.