Many think 'Uri' is a jingoistic movie; Anurag Kashyap disagrees
Many think 'Uri' is a jingoistic movie; Anurag Kashyap disagrees
Jan 15, 2019, 12:35 am
3 min read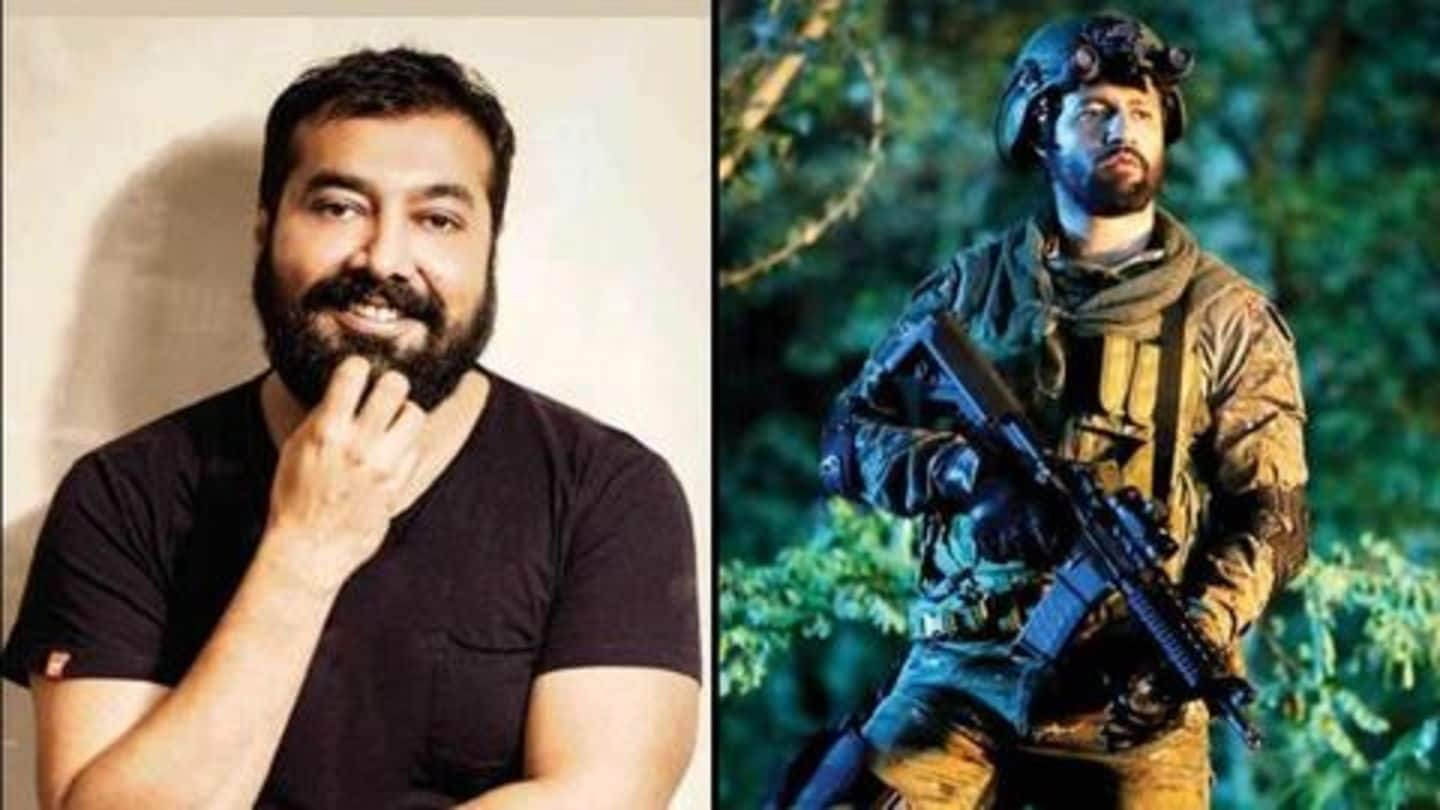 Vicky Kaushal started 2019 with a bang with his first release Uri: The Surgical Strike. Helmed by Aditya Dhar, the movie opened to positive views from the audience. But despite the appreciation, some critics called it a jingoistic movie. However, director Anurag Kashyap dismissed the idea and said, "We watch everything from the colored glasses of time".
'Uri' is not a propaganda movie: Anurag
Explaining his point, Anurag wrote a series of tweets and stated that Uri wasn't a propaganda movie. Instead, it has the feeling of patriotism just like any other war film. "Any war film about the heroism of its soldiers will be patriotic. By that standards Border, LOC, Haqeeqat wore patriotism on the sleeve. War movies are either anti-war like "come and see" or patriotic," he wrote.
The comparison with American war movies
Anurag also compared Uri with American war movies and stated that there was no jingoism in Vicky's movie. He tweeted, "The jingoism spouted in Uri was far lesser than the jingoism I see in American movies or war movies from anywhere across the world. I think we watch everything from colored glasses of the time we live in and don't trust anyone's intention."
Anurag lauds the execution of 'Uri'
In another tweet, Anurag mentioned that although he thought Uri was a propaganda movie initially, he liked the movie's execution. He lauded the team's effort for sticking to the storyline and facts. "I went in thinking it will be a propaganda film & it just sticks true to what happened with similar creative liberties most filmmakers take in telling a story," Anurag wrote.
Anurag is Vicky's guardian in Bollywood
Anurag's statement must have left Vicky happy about Uri as he is the actor's guardian angel. Notably, Anurag has directed Vicky earlier in Raman Raghav 2.0 and Manmarziyaan. Talking about their chemistry, Vicky once stated, "Anurag is like family to me, he is my mentor. I was an assistant director in his film Gangs of Wasseypur. I constantly run all my decisions by him".
'Uri' emerges as first hit of 2019
Meanwhile, Uri is continuing to rule the box office with its high josh. The movie which started with a collection of Rs. 8.20 cr is witnessing constant growth at the box office. In fact, Uri packed a solid total in the opening weekend and has earned Rs. 35.73 cr so far. It is expected to maintain a strong grip at the box office in the coming days.