Anushka launches #JusticeForAnimals campaign, wants stricter animal protection laws
Anushka launches #JusticeForAnimals campaign, wants stricter animal protection laws
Aug 14, 2019, 02:13 pm
3 min read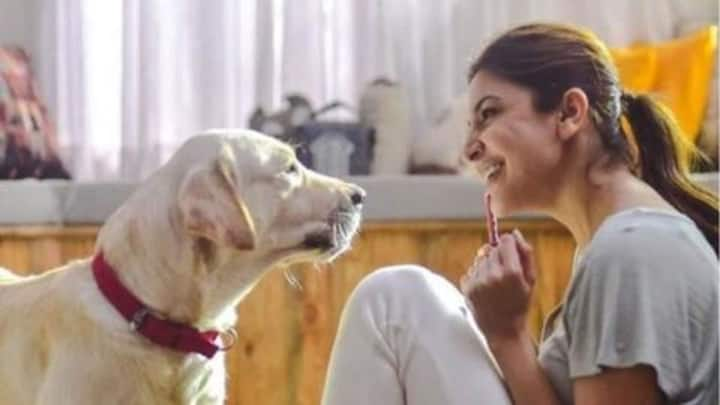 Anushka Sharma, an active animal rights advocate, recently started a campaign #JusticeForAnimals seeking amendment of Prevention of Cruelty to Animals Act, 1960. Reportedly, this campaign will demand for stricter laws, harsh punishments for accused and better implementation of laws to prevent animal cruelty. Her campaign probably comes after a stray (Lucky) was recently beaten for taking shelter from rains, eventually leading to its death.
Current Prevention of Cruelty to Animals Act is anachronistic
To note, the present law of the Prevention of Cruelty to Animals Act, 1960 has been anachronistic. As per this law, if a person is accused of animal cruelty, he/she will be liable to pay only Rs. 10 to Rs. 100 for the heinous act.
This world is not just for humans, emphasizes Anushka
Talking about the campaign, Anushka stated that "Each and every life on this beautiful planet is equally important." She also emphasized that the "world is not just for humans." "It is equally for all living beings on this planet. If humans can get justice for crimes committed against them, animals should also have equal rights to get justice," Anushka was quoted as saying.
"The existing laws don't protect the rights of animals"
Slamming the existing animal protection laws, Anushka highlighted that they "don't protect the rights of animals as they should." "Over the years, as a voice for the welfare of animals and a voice against cruelty towards animals, I have come across so many cases of absolute ignorance and lack of total empathy and compassion in people towards animals," the PK actress argued.
It's our duty treat them with respect and dignity: Anushka
The actress also pointed out that it is the duty of humans, the "evolved species," to protect and nurture the voiceless beings and "treat them with respect and dignity." "If we as an evolved species can't take it upon ourselves to protect the interest of these voiceless beings then it is highly shameful that we pride ourselves as the most evolved species," she added.
Laws of animal protection should be implemented properly, demands Anushka
When Lucky was mercilessly beaten leading to its death, Anushka expressed her shock on social media by writing, "How cruel some people can be towards these harmless beings." Since then, she has been demanding that animal protection laws should be stricter and implemented properly "so that there is a fear in people's mind before they decide to raise their hands on a voiceless being."