#ComicBytes: Five greatest mysteries that gave Batman a hard time
#ComicBytes: Five greatest mysteries that gave Batman a hard time
Written by
Siddharth Tyagi
Oct 04, 2019, 11:36 am
3 min read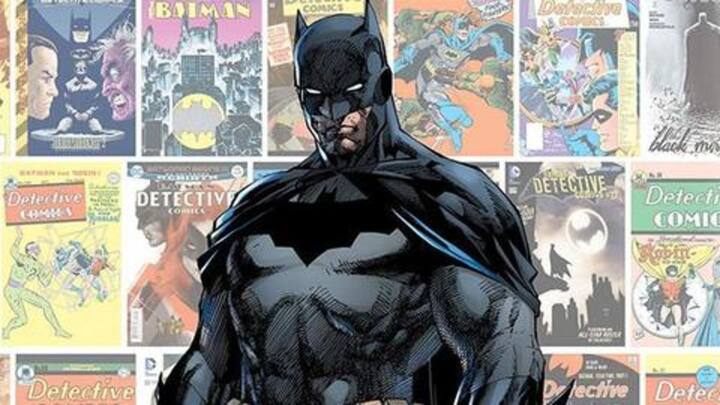 What many people don't know is that DC in DC Comics stands for 'Detective Comics' that featured Batman's debut (world's greatest detective) and is famous for its faultless mysteries. Some of the mysteries, however, proved to be too hard for even Batman and he could only solve them with the help of others. Here are five such mysteries that gave Batman a hard time.
A story featuring the origin of the Bat Cave
In Shaman, a young Batman is seen investigating a group of murderous cultists who worship the god Chubala. The mystery gets deeper and we get to see a part of Batman's past where he studied under a great detective in Alaska. This story thoroughly tests Batman's mental and physical capabilities, reveals the truth about the Bat Cave's creation, and links to Batman: Year One.
When Dick Grayson put on Batman's mantle
Batman: The Black Mirror is an undoubtedly great story featuring Dick Grayson trying to adjust to his life as Batman while Bruce Wayne is away. Dick soon finds himself entangled in a mystery that has him combat several villains and stop an underground trade. The story also featured the return of James Gordon Jr., Jim Gordon's remorseless sociopathic son looking for revenge.
One of the most famous Batman tales ever told
Every Batman fan must be aware of Jeph Loeb and Tim Sale's The Long Halloween that came out in 1996 and went on to become a cult Batman mystery. As the name suggests, it unfolds during Halloween and trails a mysterious killer known as Holiday who is killing members of the Falcone crime family. Batman faces multiple old and new villains in this one.
Bruce Wayne was a detective long before he was Batman
Ever since he was a teenager, Bruce Wayne was interested in solving mysteries. This is evident from a 1989 DC Annual, Blood Secrets, where a young Bruce teams up with an elderly detective Harvey Harris and goes on to solve a mystery involving multiple murders. The intelligently written story leads them to a sinister plot involving a KKK-like group and an interracial child.
Intertwined mysteries pushing Batman to his limits
Not many stories left Batman as exhausted as Broken City did. It started off as a simple murder mystery with Killer Croc as the apparent culprit but ended up becoming much more. The comic book also has Batman investigating a child with a tragic past similar to his own. These two stories intertwine and the caped crusader finds himself against the wall.