Review: 'Bharat' is an excessively stretchy Salman Khan show
Review: 'Bharat' is an excessively stretchy Salman Khan show
Jun 05, 2019, 05:39 pm
3 min read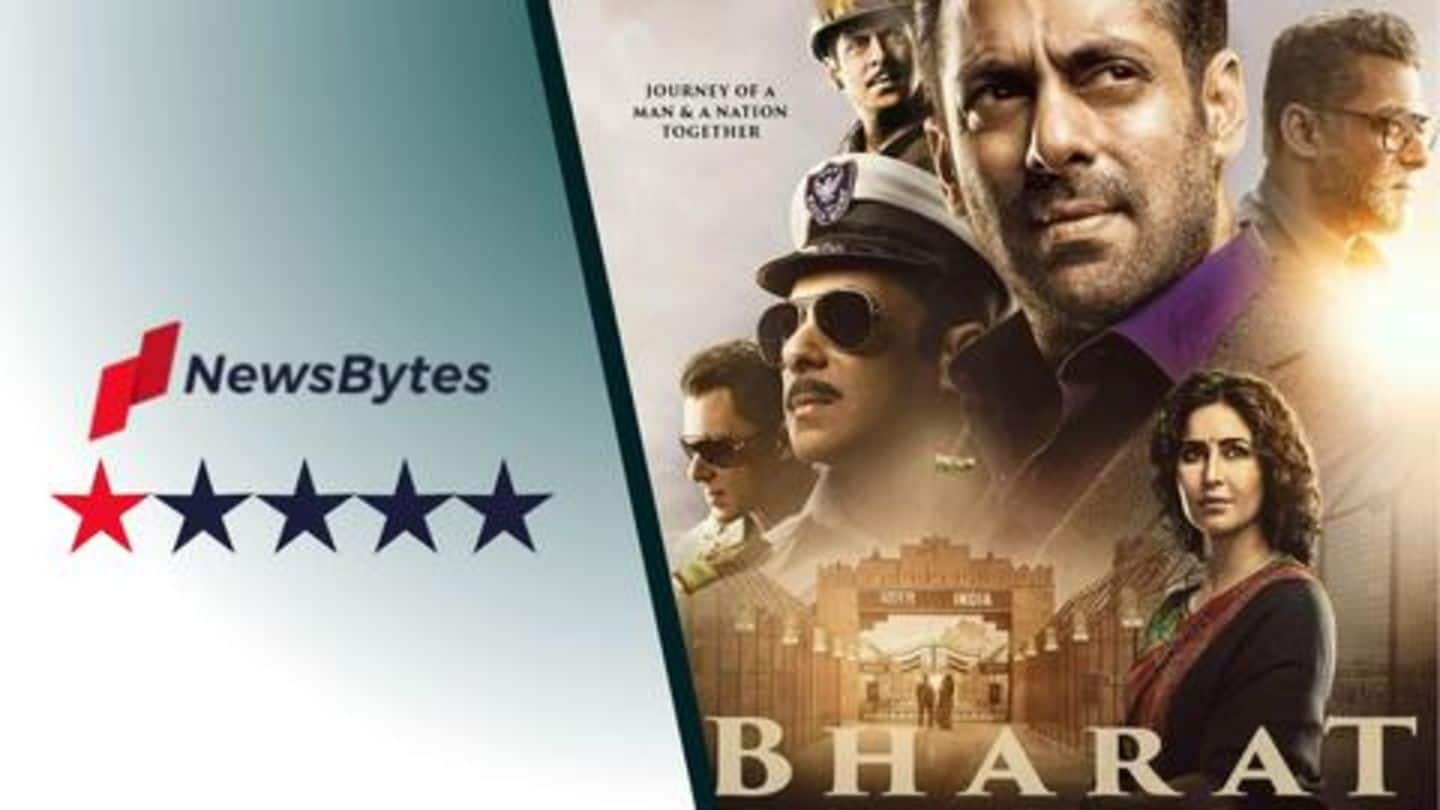 When a man is granted the liberty to carry out whatever vague idea that strikes his mind, things are bound to go out of line. This stands true for both Salman's life and his character in Bharat. Inspired by South Korean film Ode To My Father (2014), Bharat is essentially a Salman Khan show, and an excessively stretchy one at that. Here's our review.
Focus is on a man's extraordinary life in post-Independence era
The film traces the life of Bharat (Salman, of course), a 70-year-old man, who tells his extraordinary life to his family. The journey starts from partition-era India, as our protagonist is forced to flee from Lahore to this side of the border with the rest of his family, after being separated from his father and younger sister.
Within this (extremely long) two-and-half hour narrative, there is no such thing that Bhai can't do. Take this for instance, the man starts off as a circus' star stuntman, then goes on to become an extraction worker in the Middle East, and finally a merchant navy hero. Big deal? And, for the sake of closure, Bharat also gets to reunite with his long-lost sister.
Of Salman, by Salman, and for Salman
Bharat is a film that is, in a sense, obsessed with Salman Khan. There's always too much room for Bhai to be the specimen Indian family guy, to deliver spun-out monologues, and get out of dreadful situations by speaking broken English, dancing to Bachchan songs.
Salman swings to-and-fro between underacting and overacting
The age-old Salman-Kat formula applies just as well here. You don't need their acting, just their presence. Salman looks worn-out. At times, he keeps a flat face, during others, he overdoes his emotions. And, his dialog delivery is at best, feeble. That aside, his salt-and-pepper getup sure looks cool, but that isn't enough to make him look anywhere close to a 70-year-old.
Katrina is unconvincing, Sunil enjoyable
Katrina tries, but still always misses the mark. Her accent, dialog-delivery, and expressions just don't add up to a decent performance. Sunil Grover as Salman's best man, Vilayati comes off as a relief. Every time he's on screen, the man makes his presence felt. He is equal parts impactful and funny. Disha Patani as circus performer Radha is used merely as a styling element.
'Bharat' features a jam-packed supporting cast
Bharat has a houseful supporting cast. Jackie Shroff appears as Bharat's separated father. Others include Tabu, Shashank Arora, Brijendra Kala, and Nora Fatehi.
Bharat is a fan-tribute to 'Bhai'
It won't be wrong to say that despite all the efforts to make a film, Bharat works more as a fan-tribute to Bhai. Bothered by unnecessary length and too many events, the film loses direction and starts to feel nonsensical too soon. Maybe a bit of editing could help. It's so exhausting that you'll walk out hungry- both for food and for better cinema. Final verdict: 1 star for Sunil Grover.