#BiggBoss12: Jasleen's father reacts on her 'one-sided' love for Anup
#BiggBoss12: Jasleen's father reacts on her 'one-sided' love for Anup
Nov 11, 2018, 10:55 am
2 min read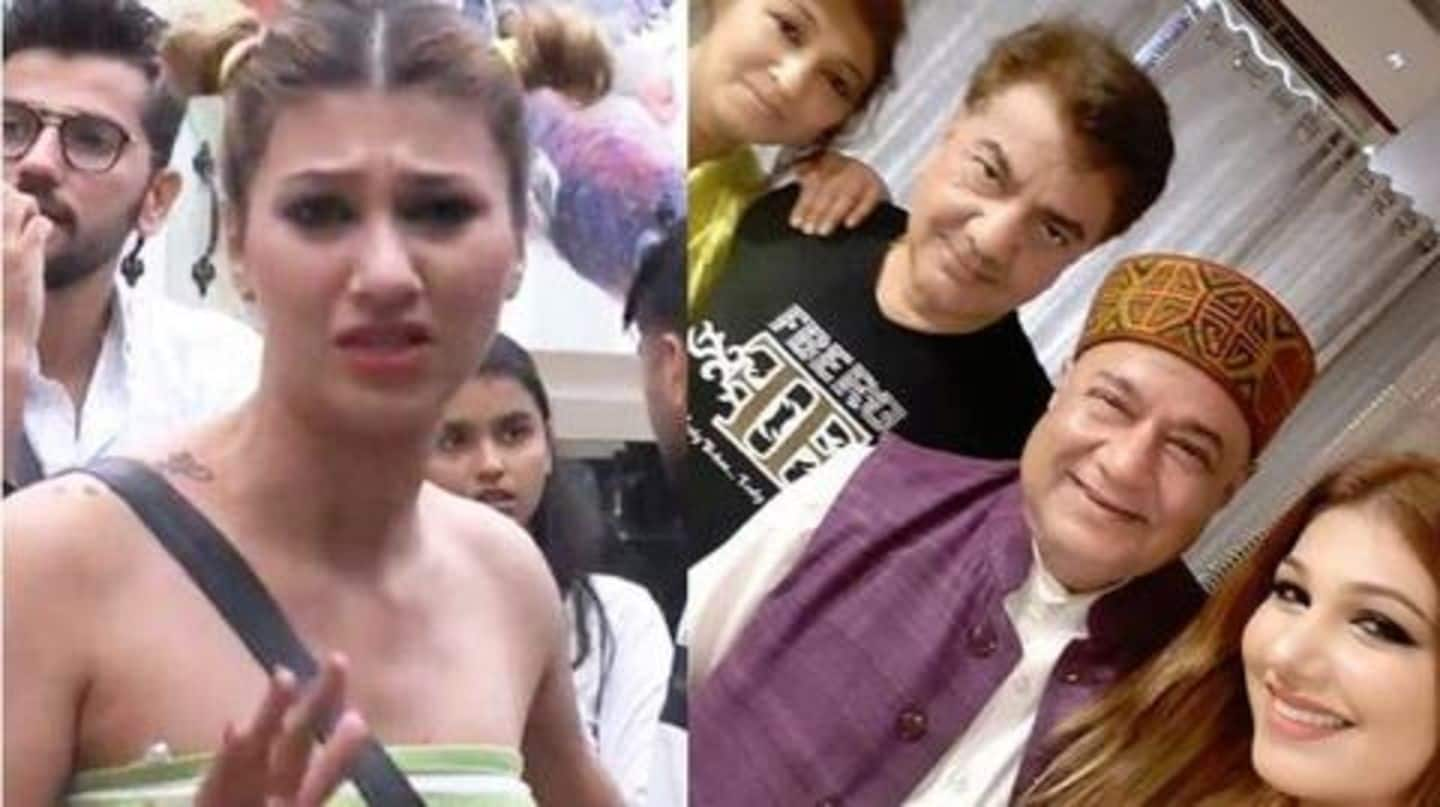 It's safe to say that 'Bigg Boss 12' has only been about Anup Jalota and Jasleen Matharu's relationship. A shocking turn came after Anup's denial, but Jasleen admitted she was in love with the Bhajan Samrat. It was also speculated that the 'relationship' was one-sided, based solely on Jasleen's emotions. Now her father Kesar Matharu has broken silence on 'immature' Jasleen's affair. Here's more.
Kesar thinks his daughter is immature
Kesar has been quite outspoken about his contempt towards Anup-Jasleen's relationship. Notably, after Anup's public denial about dating Jasleen, Kesar cited the relationship to be a mere obsession for a celebrity. He even called Jasleen immature for her 'one-sided' love for Anup. "If my daughter's love for Anup is really one-sided, I think she has been immature," Kesar told Spotboye.
Let Jasleen reveal the truth behind her relationship: Kesar
Kesar further asserted that while a lot has been said about Jasleen's love life, it is better if she herself reveals the truth about her relationship with Anup. "Anyway, let's wait for Jasleen to come back. I shall ask her to spell out what's her relationship with Jalota," he added. We wonder what revelations will Jasleen make after being eliminated from 'BB12'.
Anup alleged Jasleen used her for publicity
Meanwhile, Anup had alleged that he and Jasleen were meant to enter 'BB12' as "guru-shishya" but the plan was changed at the last moment. He also claimed that Jasleen wanted to ride on his popularity and she succeeded in that. If this wasn't all, he dropped jaws after he revealed that he will be doing Jasleen's 'kanyaadan' whenever she gets married.