Bobby Darling accuses husband of domestic violence, unnatural sex
Bobby Darling accuses husband of domestic violence, unnatural sex
Sep 04, 2017, 01:46 pm
2 min read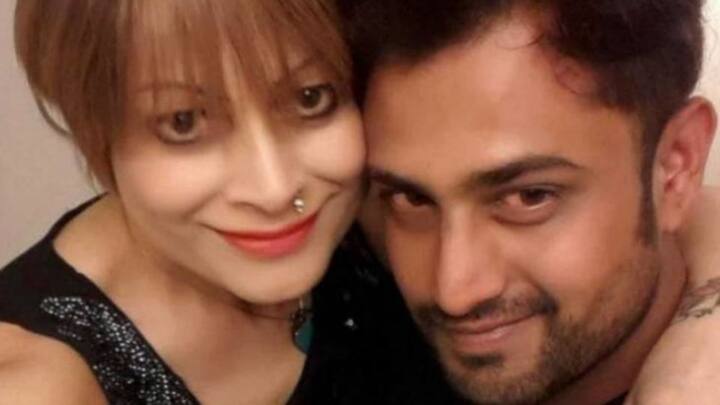 Bobby Darling, India's most well-known transgender celebrity in entertainment, got married last year to her long-time partner. Fans and LGBT enthusiasts cheered. But now it seems her marriage is falling apart. Bobby, who renamed herself Pakhi Sharma during the marriage, has accused businessman husband Ramnik Sharma of domestic violence, unnatural sex and dowry harassment.
Bobby says she was beaten, snooped on, exploited
More than 1.5 years after marrying Ramnik last February, Bobby has made serious accusations: Ramnik would allegedly get drunk and beat her up. After marriage, he used her money to buy cars and houses. "Now, I am left with nothing." He even kept tabs on her movements. When she suggested divorce on the condition he would return the property and cars, he refused.
She had to plan an escape meticulously!
She describes her escape from their house: "Ramnik had gone out to get his phone repaired. I booked a cab and told the cabbie to give the wrong address to the guards. I packed my belongings and important documents in two suitcases and fled to the airport."
But her husband has a different tale to tell
According to Ramnik, Bobby is lying. "She's the one who fled with my property papers, money and gold. I have filed an FIR against her." He says before marriage, she lied she would be able to conceive. When he suggested adoption, she refused. She would often pop pills and end up in hospital. Moreover, the flats she is talking about are his, he claims.
Bobby and Ramnik had dated for long before getting married
After their marriage, Bobby had told media that the two former lovebirds met on a social networking site and eventually got married. She said the "honest and family-oriented" Ramnik was the first guy to ask her for marriage in the beginning itself. She said he stood by her as she underwent complicated medical procedures. Seems the honeymoon phase has ended now.