Actor Mahesh Anand didn't commit suicide, says autopsy report
Actor Mahesh Anand didn't commit suicide, says autopsy report
Feb 11, 2019, 01:13 pm
3 min read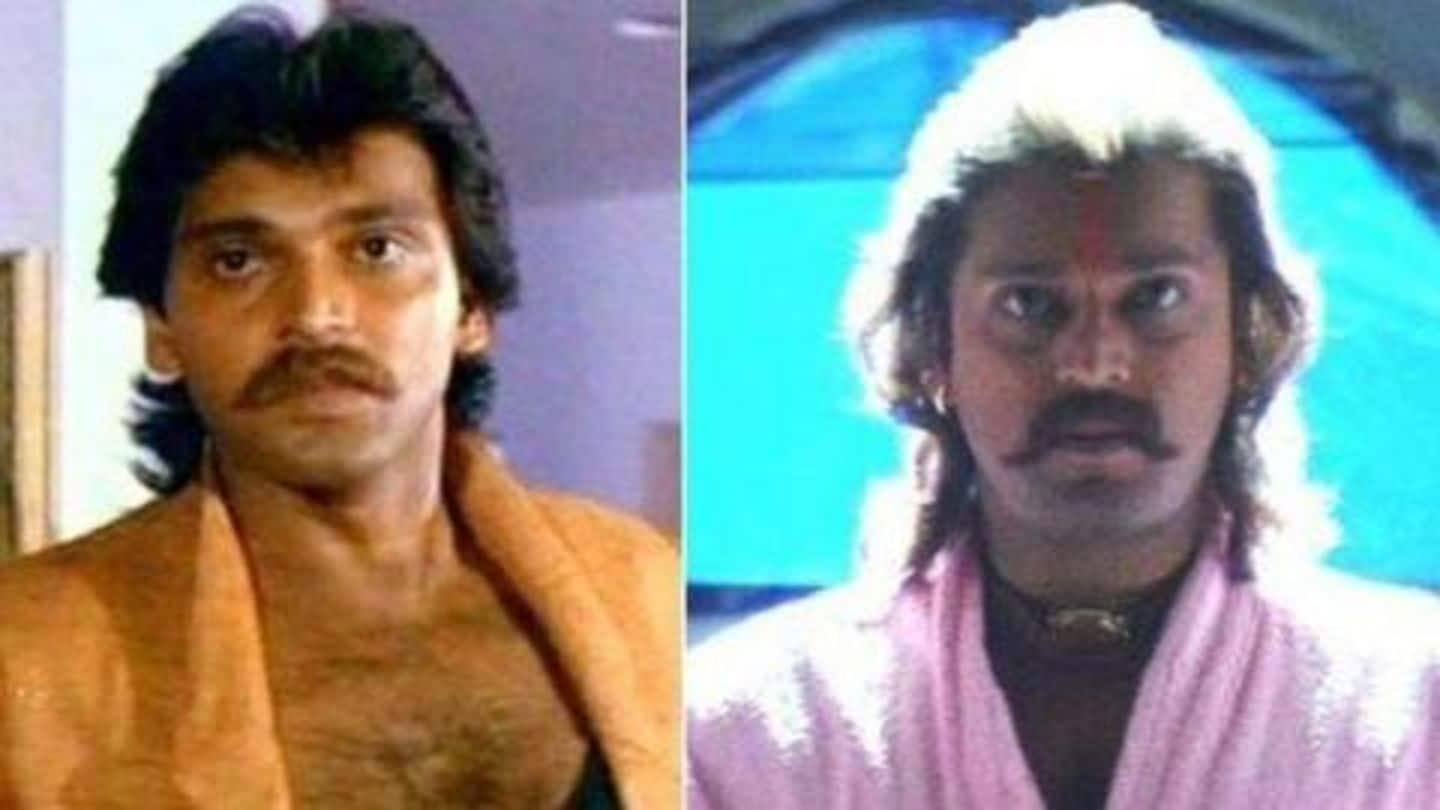 Mahesh Anand, who was a popular villain in Bollywood movies in the 80s and 90s, was found dead in his Versova flat on Saturday. According to media reports, the police recovered his decomposed body leading to speculations over the reason behind his death. However, his autopsy report revealed that the actor died of natural causes and ruled out the possibility of any foul play.
Mahesh's cause of death is still a mystery: Senior inspector
"There is no possibility of the actor committing suicide. The cause of his death is however unclear yet and we are awaiting his post-mortem and viscera reports for the same," senior inspector of Versova police station Ravindra Badgujar was quoted as saying.
Mahesh consumed alcohol before breathing his last
The official further said that while Mahesh's body was found in a decomposed state, they also recovered a half-filled rum bottle from his house. "A half-filled rum bottle and a glass were also found beside him. We think he drank just before he passed away," he added. Police also mentioned that Mahesh was heavily into alcohol consumption and was also facing several health issues.
Mahesh was undergoing severe financial crisis, didn't ask for work
Media reports also suggested that Mahesh was undergoing a severe financial crisis in recent years. Besides, Mahesh was upset with the fact that Bollywood has forgotten him. "He was quite a reserved guy, so he didn't contact too many filmmakers for redemption," a source stated.
Mahesh faced suicidal tendencies earlier, CINTAA had talked to him
Meanwhile, reports said that Mahesh faced suicidal tendencies at some point in his life. CINTAA secretary Sushant Singh revealed that Executive Committee member Nupur Alankar also spoke to him about his suicidal bout last year. He emphasized that Mahesh didn't approach anyone for financial help and had become a recluse. "It's only now that we're discovering about issues he was facing," Sushant added.
Mahesh didn't look for work hard enough: Pahlaj
Notably, Mahesh, who claimed to be jobless for 18 years, made his comeback with Pahlaj Nihalani's Rangeela Raja this year and expressed his excitement on Facebook. Meanwhile, Pahlaj revealed that the late actor was desperate to get a role in the movie while mentioning that Mahesh lived in his own world. "The problem is, Mahesh didn't look for work hard enough," Pahlaj stated.
Mahesh's maid raised alarm about the incident
Reportedly, Mahesh's death came to light when his maid raised an alarm after he didn't respond to calls and door knocks. "That sounded fishy and we sensed something might be wrong inside the flat. She had seen him alive before leaving, so we assume that he died between the hours that she left him until his body was found," a police official told Spotboye.
Mahesh, married four times, didn't keep contact with his ex-wives
Further, Mahesh, who married four times, was not in touch with any of his ex-wives. In fact, his fourth wife Usha Bachani, who divorced him in 2002, was clueless about his demise. "I came to know about Mahesh's demise only through media. It's very sad that he is no more. And yes, I was not in touch with him at all," Usha told Spotboye.