Deepika turning her 'Chhapaak' look into makeup challenge is disgusting
Deepika turning her 'Chhapaak' look into makeup challenge is disgusting
Jan 19, 2020, 02:32 pm
3 min read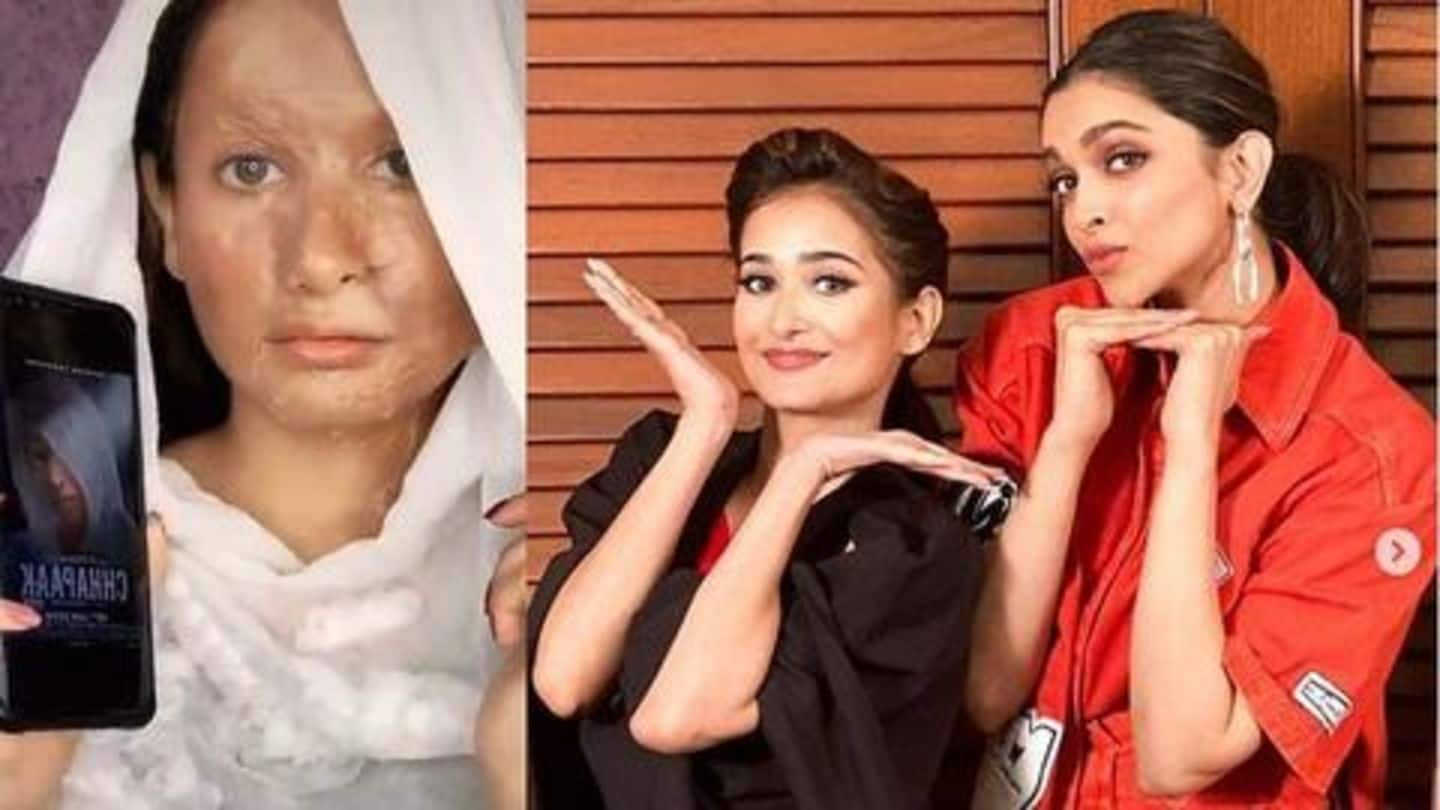 When Deepika decided to make a film with a socially sensitive storyline for the first time, we lauded her; when she visited the JNU, we remained divided over her intentions, but now that she turned her "look" as an acid attack survivor into a cheap promotional gig, we are plain disgusted. Here's why Deepika turning her Chhapaak look into a makeup challenge is problematic.
Deepika recently made a TikTok video to promote 'Chhapaak'
If you've been lucky enough to avoid the cringy video that we're talking about, let us tell you that Deepika recently made a TikTok video with a makeup artist, clearly to promote Chhapaak. In the video, she asks the latter to recreate three of her favorite movie looks. She then goes on to name the three films, viz. Om Shanti Om, Piku, and Chhapaak.
'Want to challenge Faby with three of my favorite looks'
In the viral video, Deepika is seen throwing a challenge at makeup artist Faby, saying, "I want to challenge Faby with three of my most favorite looks...the first one is Om Shanti Om, second is Piku, and the third one is Malti from Chhapaak." In the 39-second-long clip, the makeup artist is then seen recreating the three looks, to the beats of peppy music.
Malti's character is inspired from a real-life acid attack survivor
For the unversed, Malti is Deepika's character from her latest film Chhapaak that released on January 10. The character of Malti is based on Laxmi Agarwal, an acid attack survivor and social activist working to curb acid violence and its unrestricted sale in the country.
You can watch the video here
Ever since the video came to light on Twitter, users started circulating it and are calling out Deepika for mindlessly trivializing the sensitive issue of acid attacks and the struggles of acid attack survivors, including those of Laxmi, from whom her own film drew inspiration. The netizens have been calling the act "gross" and tagging Deepika as "insensitive" and "disgusting".
Trivializing the struggles of acid attack victims is not okay
There could have been a thousand ways to promote the film, but Deepika chose this. Now, if Deepika thinks that it is fine to call an acid-burnt face a "favorite look" or to use it as a mere makeup prop for a TikTok video, of all things, then she perhaps never really understood the struggles of acid attack victims, which is simply disheartening.
This is not the same thing as her JNU visit
Many people are saying that those trolling Deepika for the makeup video are no different from the ones who slammed her for visiting the JNU campus. But political affiliations aside, any woman (or man, for that matter), who fails to show empathy towards people like Laxmi, reeks of insensitivity, most of all, if the person has worked so closely with them like Deepika has.