Saira Banu dismisses reports of Dilip Kumar suffering from pneumonia
Saira Banu dismisses reports of Dilip Kumar suffering from pneumonia
Oct 29, 2018, 07:05 pm
2 min read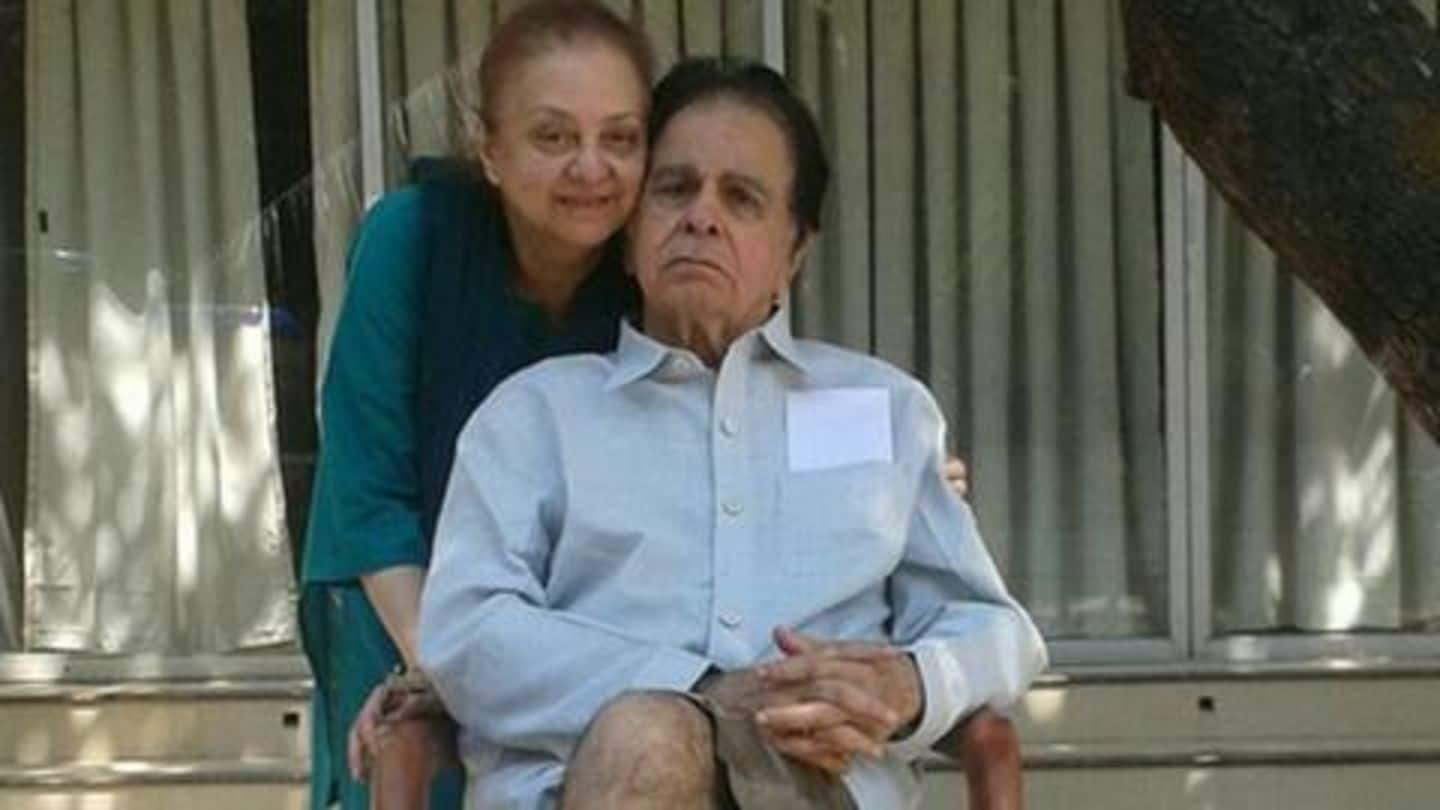 Given his age, a lot of Dilip Kumar's fans understandably worry about his health. In fact, it was recently reported that the veteran actor has been once again diagnosed with pneumonia. The reports mentioned that he was under intensive medical care at his residence. However, his wife Saira Banu has rubbished the reports and called them mere rumors. Here's what she said.
Dilip Saab has regular cold and fever: Saira
During her conversation with Zee News, Saira cleared the air about Dilip's health and said that he's fine. She also mentioned that Dilip is just suffering from regular cold and fever. "Someone has started this rumor that he is having pneumonia, but there is no such thing. He is just having a regular cold and fever. He is at home and recovering," Saira said.
Dilip was rushed to hospital in early October
Earlier, Dilip was rushed to hospital in early October after he complained of a chest infection. However, it was later revealed that he was diagnosed with a lung infection called aspiration pneumonia. His friend Faisal Farooqui also confirmed it and wrote, "Want to inform you @TheDilipKumar has been admitted to hospital last night. He's being treated for recurrent pneumonia. Will keep you updated".
Dilip Kumar's friend gave his health update
Want to inform you @TheDilipKumar has been admitted to hospital last night. He's being treated for recurrent pneumonia. Praying...will keep you updated on twitter. --FF (@faisalMouthshut)

— Dilip Kumar (@TheDilipKumar) October 8, 2018