#ComicBytes: Know the history of Indian comics' feminist icon, Shakti
#ComicBytes: Know the history of Indian comics' feminist icon, Shakti
Written by
Siddharth Tyagi
Jan 07, 2020, 01:30 am
2 min read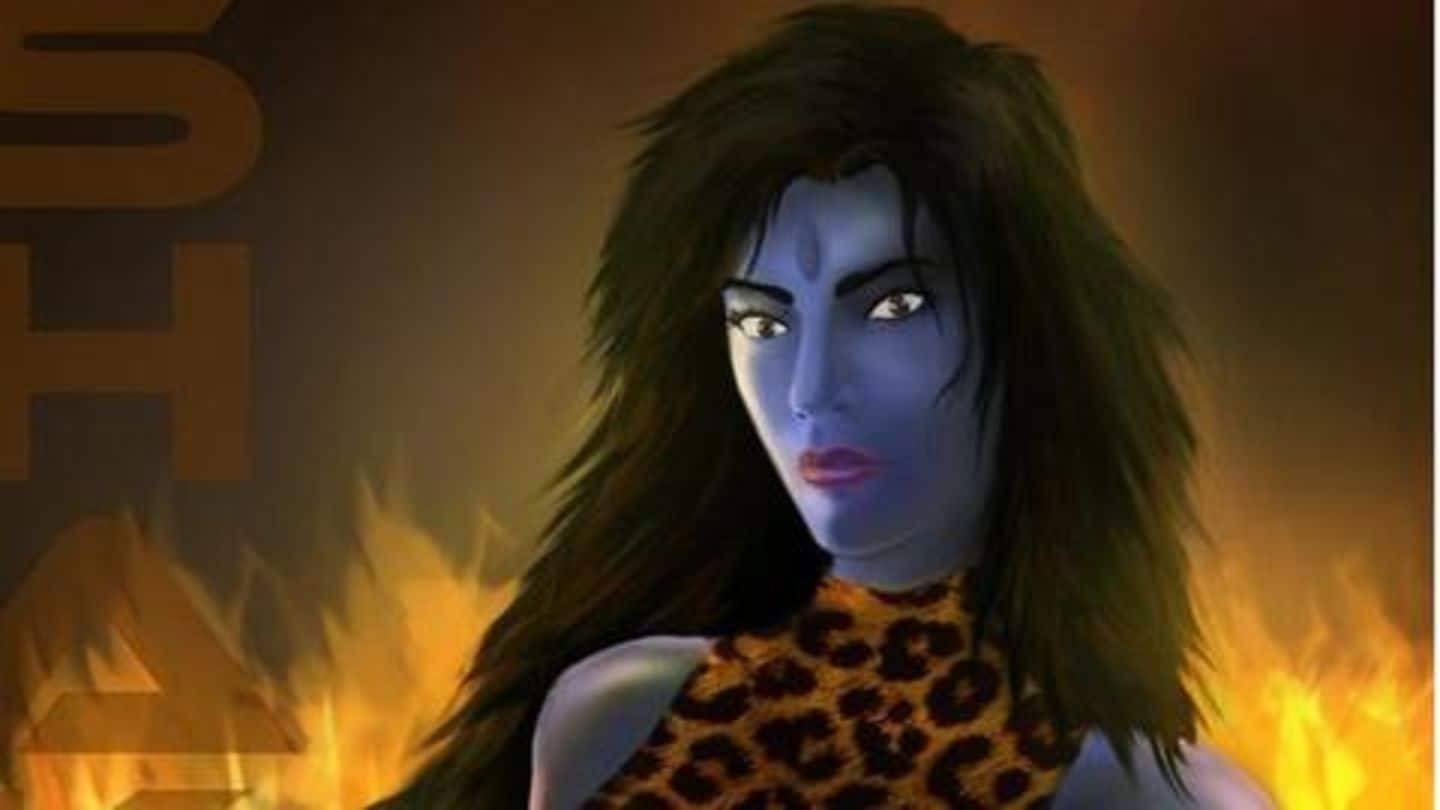 Raj Comics is well-known for creating iconic male characters like Nagraj, Doga, Parmanu, and Super Commando Dhruv. Fans, however, always had a gripe that there weren't any iconic female characters in Indian comics. To address their (quite valid) concerns, Raj Comics created Shakti, the feminist emissary of justice. Here are some interesting facts about Shakti, transcending incarnation of Goddess Kali.
Her origin story is pretty dark
The story starts with Chanda, an Indian housewife whose husband hates her for being ugly. It gets darker when she finds out that he has been killing her newborn daughters. She is enraged at the monstrosity of his act and at that moment Goddess Kali enters her body, transforming her into Shakti. She kills the husband and vows to protect other women like herself.
Her powers manifest from the anger of women
Shakti can feel the pain and anger of any woman in the world. As soon as she finds a woman in peril, she reaches her by traveling at the speed of light. She is fueled by the desire of delivering justice to the world's women and when she unleashes the power within, she can melt all metal and mold it in any shape.
Among other powers, she has a third eye
She keeps her third eye hidden under a bandana and only opens it when things get out of control. Her eye can burn anything (and anyone). Other powers of Shakti include superhuman strength, speed, stamina, reflexes, endurance, durability, accelerated healing factor, immortality, flight, and time travel. She is blue in color, can attain light-speed, as well as lift an airplane with ease.
It's wrongly believed that she's a copy of Wonder Woman
Besides being females and protectors of women, the two superheroes share nothing else. Shakti is based on a Hindu Goddess and the issues she fights for are in the Indian context. The way she hides her third eye is possibly inspired by Thor and his alter ego, Dr. Donald Blake. Shakti is a member of 'brahmand rakshak', a superhero community similar to Justice League.