FIR filed against Fawad Khan for refusing polio-vaccination for daughter
FIR filed against Fawad Khan for refusing polio-vaccination for daughter
Feb 21, 2019, 01:02 pm
3 min read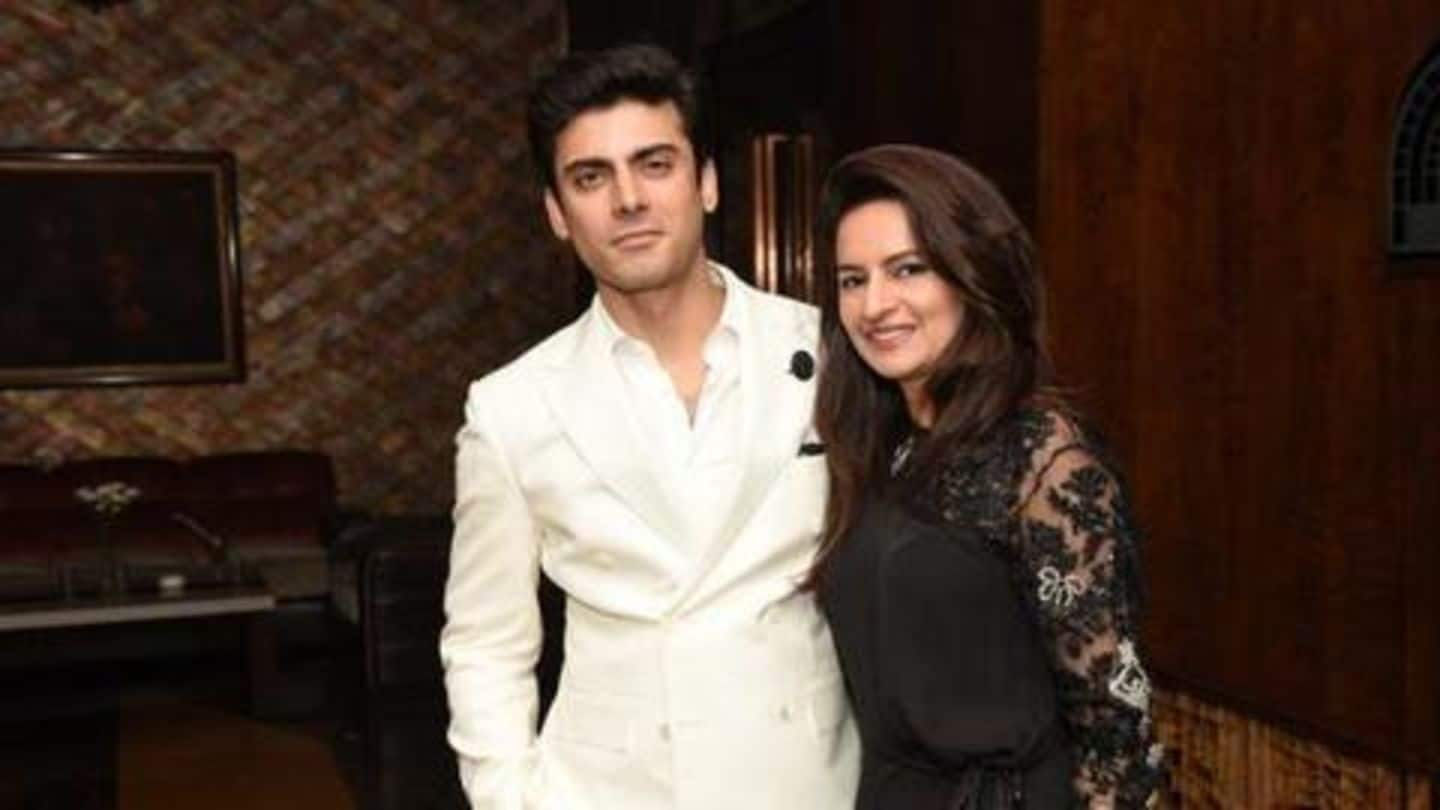 Pakistani actor Fawad Khan landed in legal trouble after an FIR was lodged against him for allegedly refusing polio vaccination for his daughter. According to media reports, Lahore's anti-polio team alleged that Fawad's wife Sadaf "resisted and then misbehaved with them". She also hurled threats at the anti-polio team, following which they filed an FIR against Fawad in Faisal Town police station.
'This is highly condemnable behavior of a celebrity family'
According to the complaint, the anti-polio team visited Fawad's Faisal Town residence on Tuesday to administer vaccination to his daughter. However, Sadaf refused the vaccination without giving any reason. "Either it is complete ignorance on the part of her or being a celebrity, showing no respect to the polio workers. This is highly condemnable behavior of a celebrity family," a district official said.
"Mrs. Fawad thinks getting their daughter immunized from the UK will give the child protection against WPV1 strain. Protection against Wild Poliovirus can only be guaranteed with Oral Polio Vaccine," the spokesperson of Prime Minister's Polio taskforce Babar Bin Atta, said.
Fawad's driver also misbehaved with the team, claims Atta
As per DC Lahore, teams wanted to immunise Fawad's daughter since yesterday. 1st his driver misbehaved with teams followed by his family. Mr. Fawad is our pride, I request him to allow teams to vaccinate the child. Lahore has had a polio case last week, we must protect the child. https://t.co/0L30OfLbMd

— Babar Atta (@babarbinatta) February 20, 2019
Fawad can be termed to two years of imprisonment
Although Fawad was not present at home, a case was registered against him since he's the head of the family. So if proved guilty, Fawad might be imprisoned as failing to administer anti-polio drops to children is a punishable offense in Pakistan. According to law, in addition to fine, a person has to face imprisonment of up to two years in such cases.
Fawad's spokesperson rubbished allegations, says no parent was at home
Meanwhile, Fawad's spokesperson vehemently dismissed the allegations about him interfering with governmental efforts to vaccinate his daughter. His media team also released an official statement claiming that the couple wasn't present at their residence at that time. "Nothing could be further from the truth as neither of the parents was home at the time of the visit by the anti-polio team," the statement read.
'Fawad's travel history demonstrates the manufactured nature of the FIR'
"Fawad has been outside Pakistan since February 13. He was in Dubai for PSL opening ceremony and later flew to US. His travel history demonstrates the manufactured nature of the FIR and he has just come to know of the FIR through press," it added.
Vaccinations of Fawad's daughter are up to date: Statement
The statement further mentioned that Fawad is aware of the WHO and CDC guidelines about the anti-polio drive and supports the campaign wholeheartedly. Besides, it also claimed that the vaccination of Fawad's daughter is up to date. "Fawad reserves the right for appropriate legal redress, including all such remedies against any damages caused by this event, should the FIR not be canceled," it concluded.