Akshay, Salman in Forbes' 100 highest-paid celebs list, SRK out
Akshay, Salman in Forbes' 100 highest-paid celebs list, SRK out
Jul 17, 2018, 01:16 pm
2 min read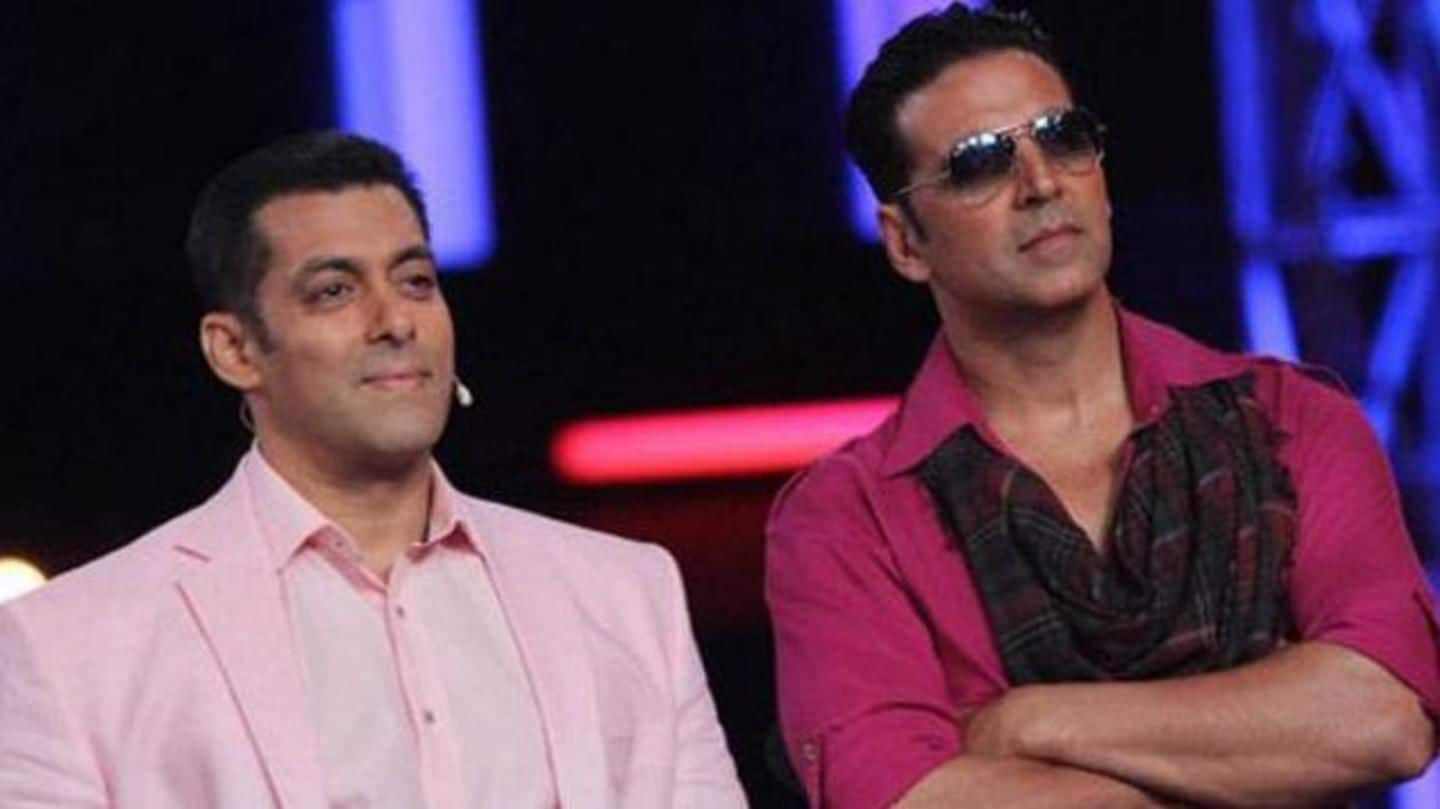 Bollywood stars Akshay Kumar ($40.5mn) and Salman Khan ($37.7mn) have made it to Forbes' 100 highest paid entertainers list for 2018, grabbing the 76th and 82nd spots respectively. But King Khan, a regular on the list, has been dethroned this time. Last year, he ranked 65th, with earnings of $38mn. In top spot is Floyd Mayweather ($285mn), followed by George Clooney ($239mn) and Kylie Jenner ($166.5mn).
On its profile about Kumar, Forbes wrote that the actor "has transitioned to socially-conscious roles, such as 'Toilet,' a comedy supporting government campaigns to improve sanitation, and 'Padman,' about a guy hoping to provide inexpensive sanitary pads to rural communities." "He still mints millions from backend profits and endorsing some 20 brands, including Tata and Eveready."
'Khan's earnings from hit movies helped by slew of endorsements'
On Khan, Forbes said, "This Bollywood mainstay continues to produce and star in hits such as 'Tiger Zinda Hai,' cashing in on backend profits. Coupled with a slew of endorsements from Suzuki motorcycles to Chlormint gum, he remains one of India's top earners."
The stars in the top 10 list
Among the top ten, Clooney's rank was attributed partly to the sale of his tequila company. As for Jenner, Forbes said she was on her way to becoming "the youngest-ever self-made billionaire," triggering controversies. The rest seven included U2, Coldplay and Ed Sheeran in music, along with top footballers Cristiano Ronaldo and Lionel Messi. Judy Sheindlin and Dwayne Johnson completed the top-ten list.
Interesting tidbits about this year's winners
This year, the top 100 raked in a combined $6.3bn pre-tax, up 22% from last year, the third-highest in the Forbes list's 20-year history. Eleven crossed the $100mn mark, more than double the number of the last two years combined. The minimum earning this time is $35mn. Celebs from 17 countries were recognized, including Barbados, Brazil, Mexico, Colombia, Greece and Canada.
Women in the list earned one-fifth that of men
Only 15 of the 100 celebs in the list were women, one fewer than last year, including Ellen DeGeneres ($87.5mn), Beyonce ($60mn) and JK Rowling ($54mn). Together, they earned $1.05bn, compared to the $5.3bn that the 85 men made, combined.