#GullyBoy review: Ranveer-Alia deliver their career-best performance, says Twitterati
#GullyBoy review: Ranveer-Alia deliver their career-best performance, says Twitterati
Feb 10, 2019, 05:06 pm
2 min read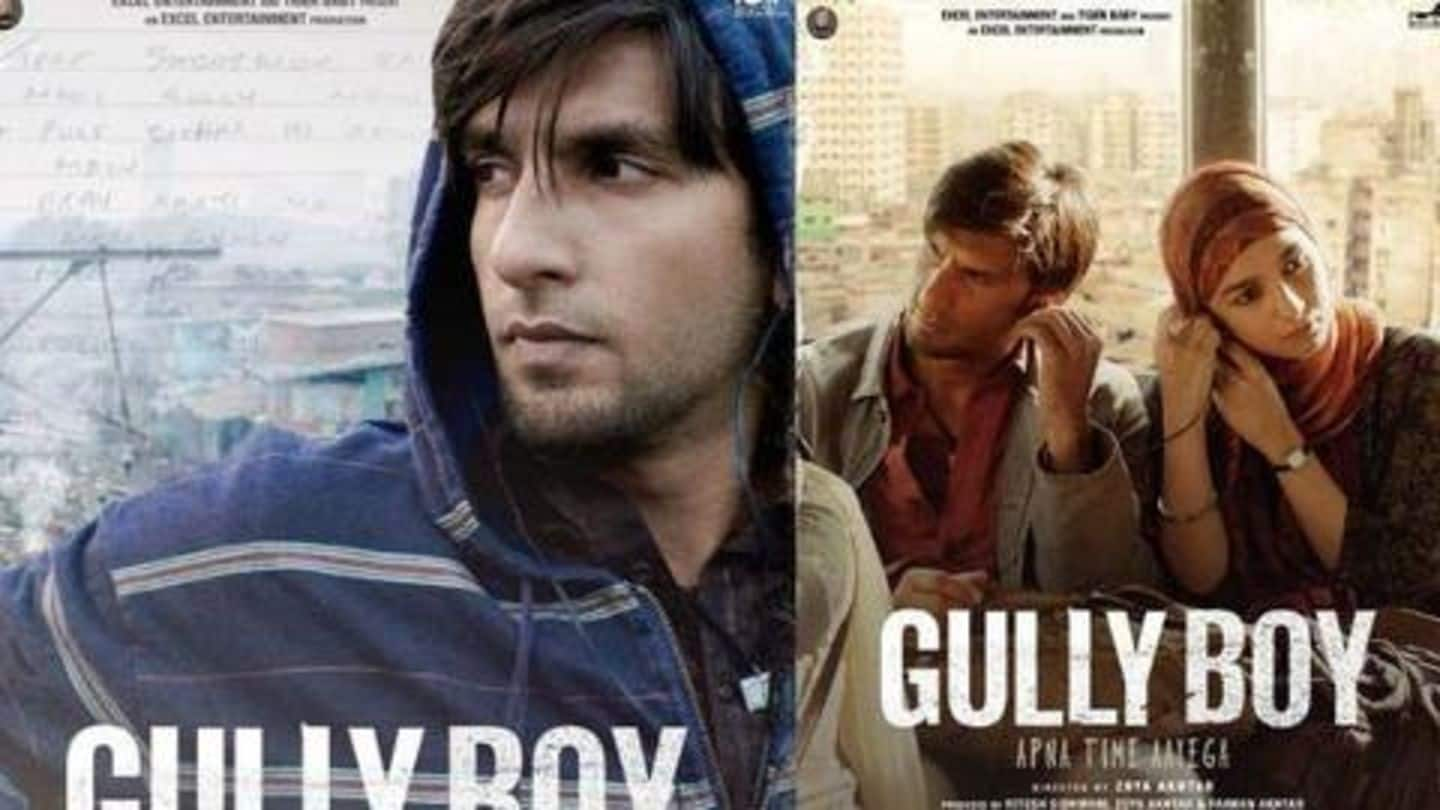 Director Zoya Akhtar's Gully Boy is one of the most anticipated movies of the year and there's no denying it. The movie will feature Ranveer Singh in the role of a street rapper and is set to take the audience on a never-seen-before musical journey. Recently, Gully Boy had its world premiere at the prestigious Berlin Film Festival and was hailed by the critics.
'Gully Boy' introduces the hip-hop culture of the street
Gully Boy is inspired by the lives of street rappers Naved Shaikh aka Naezy and Vivian Fernandes aka Divine known for the song Mere Gully Mein. The movie will have Ranveer as the voice of streets,. Besides, the story also revolves around Ranveer and Alia Bhatt's romance, unfolding against the backdrop of Indian hip-hop culture.
Twitterati unanimously hail 'Gully Boy'
After its world premiere, Gully Boy is winning praises from critics who called it Zoya's best work till date. Twitterati was all praises about the storyline, actors, supporting cast and music of the movie. Notably, this was the first time Ranveer-Alia shared the screen space and they nailed it. In fact, Gully Boy was also hailed as Ranveer and Alia's best performance so far.
'Gully Boy' is the movie for today's generation
Showering praises at the movie, Twitterati called Gully Boy a treat for the audience. A Twitter user wrote, "#GullyBoy is an excellent, excellent film! There is no better director than #ZoyaAkhtar at the moment.". "#ApnaTimeAayega starts on screen and the audience matches the beats with their rhythmic applause #GullyBoyInBerlin #gullyboy - that says what this movie means to today's generation," producer-director Samir Bhamra tweeted.
Music comes alive with 'Gully Boy'
'Gully Boy' is about gripping performances and superb direction
Watched the world premier of #GullyBoy @berlinale . Intense movie, strong characters, emotional , focused direction, different narrative, superb direction, @RanveerOfficial intense role, gripping performance, @aliaa08 show stopper, #ZoyaAkhtar, brilliant, @ritesh_sid innovator,

— Chaitanya Prasad (@Chatty111Prasad) February 10, 2019
Meanwhile, Ranveer flaunted his rapping skills at Berlin Film Festival
Amid the positive response from the audience, Ranveer also dazzled them with his rapping session at the 69th Berlin Film Festival. He performed on the song Apna Time Aayega from Gully Boy. Ranveer's gig got the audience crazy who erupted with applauds and cheers for the new rapper of Bollywood. Besides, one couldn't miss his pink and black animal-print tuxedo jacket during the performance.
Ranveer raps 'Apna Time Aayega' at Berlin Film Festival