Sushmita dismisses break-up rumors with Rohman with an adorable message
Sushmita dismisses break-up rumors with Rohman with an adorable message
Jul 01, 2019, 06:40 pm
2 min read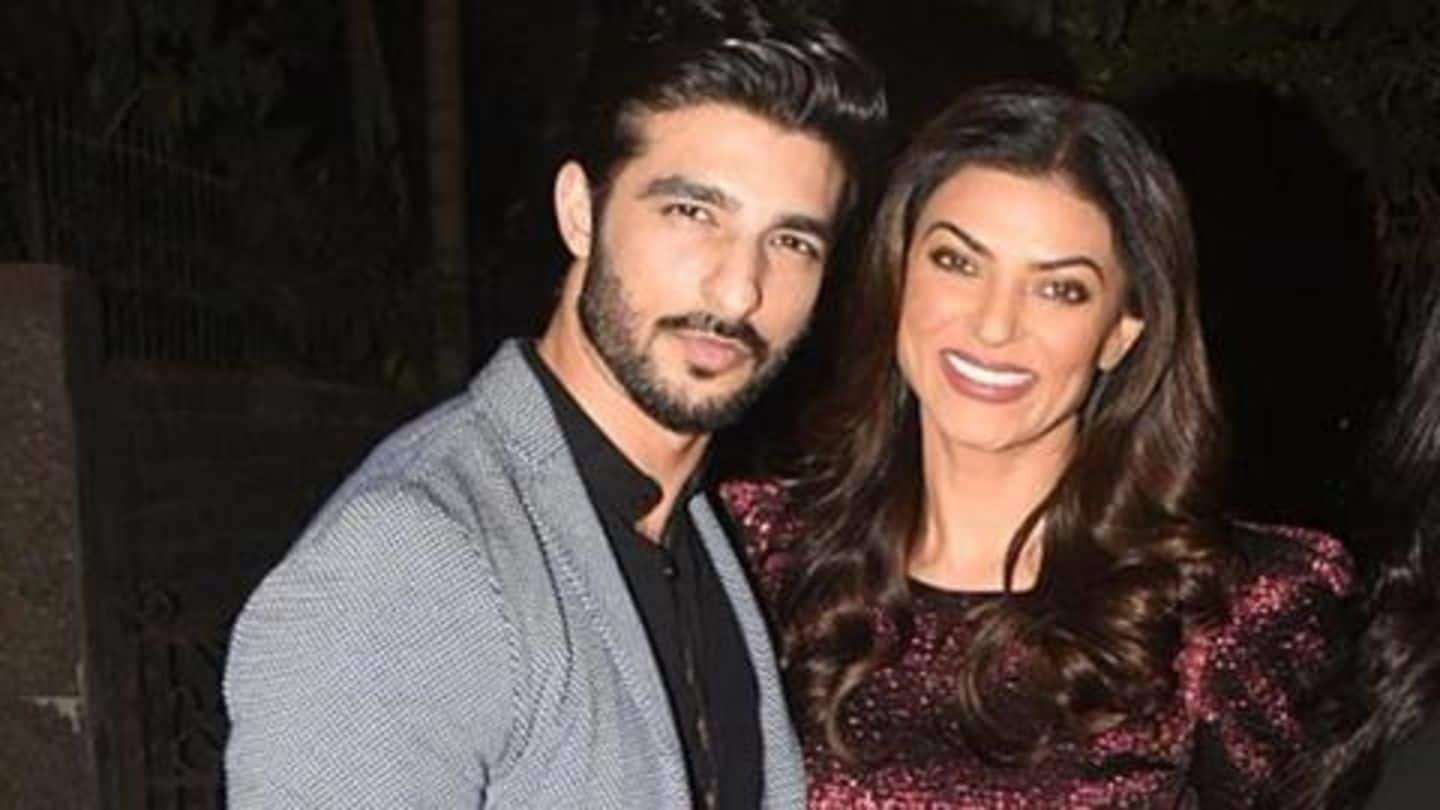 Sushmita Sen knows how to keep her fans hooked to her life by regularly posting updates on Instagram pertaining to her life. Recently however, her love life grabbed headlines, after it was reported that the former Miss Universe has parted ways with beau Rohman Shawl. But rubbishing those rumors, she posted an adorable message on Instagram, ending it with 'I love you," for Rohman.
Backstory: Rohman posted cryptic messages, rumors suggested a break-up
Reportedly, news of Sushmita's relationship hitting a rough patch surfaced after Rohman shared a series of cryptic messages on Instagram. Rohman's first post read as, "HEY YOU. Yes I am talking to you!! What's bothering you?? Come on, I am all ears to you for the next 24 hours... Talk to me. Don't worry. Its only between you and me!! Talk to me."
'I love you Rohman,' expresses Sushmita on her Instagram
After the reports surfaced, Sushmita quickly posted a photo featuring her and Rohman during a gym session. Dressed in black sportswear, the couple looked stunning in the photo, which Sushmita captioned, "He's lean, she's mean. I love you." The random break-up messages also apparently upset Rohman, who dismissed the reports in an Instagram story, and said that these negative reports were quite heartbreaking.
Sush-Rohman's mantra: Couple that gyms together, stays together!
He sent me a direct message on Instagram: Sushmita
For the uninitiated, Instagram has played a special role in Sushmita-Rohman's love story. After all, that's where the couple met. "It's a very very beautiful serendipity story. He sent me a direct message on Instagram. I had too many of these direct messages. I was scrolling through and this boy broke something in the room and I went talking to him," Sushmita stated.
Interestingly, not only Sushmita, but also her daughters, Renee and Alisah, are quite fond of Rohman. In fact, he is often seen gelling up with the daughters. Recently the diva shared a video where Rohman was seen participating in a sports day event as Alisah's father. "Sushmita is happy that her daughters have approved of her choice," a source was quoted by a daily.
What a man! Better yet, that's my man, exclaims Sushmita