Want to stay fit like Meghan Markle? Follow these tips
Want to stay fit like Meghan Markle? Follow these tips
Written by
Trivesh Sharma
Jun 08, 2019, 03:05 pm
3 min read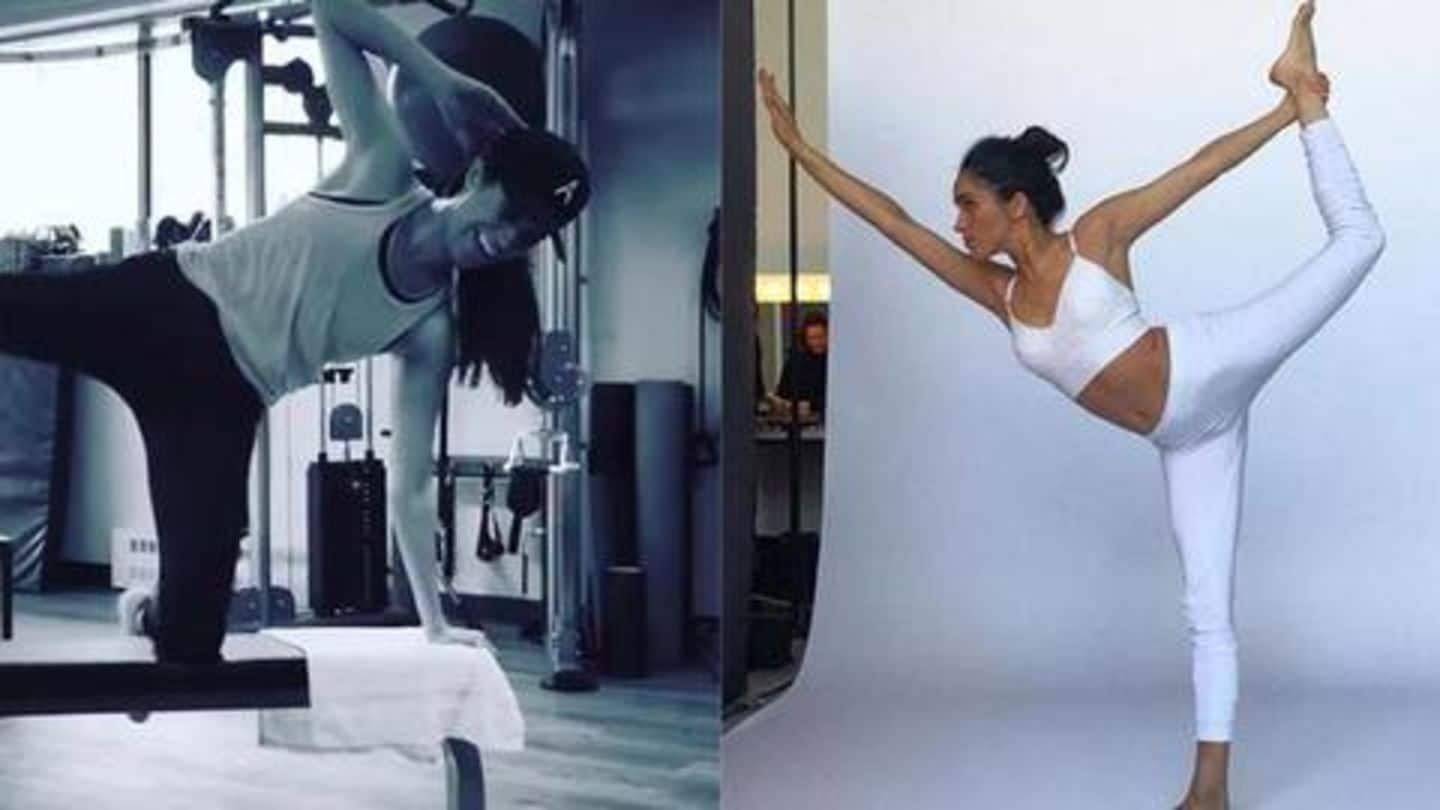 Meghan Markle, who shot to stardom after playing Rachel Zane in TV series Suits, is now living a royal life as Duchess of Sussex. Married to Duke of Sussex, Prince Harry, the couple recently welcomed a baby boy, Archie. With all the royal responsibilities, one has to be fit as a fiddle and Meghan is giving everybody health goals.
Meghan has a penchant for yoga
The royal family obviously keeps most of the things secretive, including the diet plans they follow. But, when she was an actress, Meghan was often spotted with a yoga mat. This clearly indicates that she believes in "soul-cleaning exercises". Moreover, her mother is also a yoga teacher and a fitness freak. We are guessing Meghan must be doing yoga even now.
Meghan follows vegan diet to cut excessive calories
Meghan's love for healthy carbs coupled with balanced calories is something we should hop on. Even before getting hitched, the actress always resorted to vegan diet plans on weekdays and went for a non-vegetarian diet on weekends. Her plant-based diet helps her cut excessive fat. Interestingly, nutritionists also believe that people who follow a vegan diet are less likely to contract health anomalies.
Meghan ditches caffeine, opts for green juices
In an interview with Delish in 2016, Meghan spoke about what she likes to drink. She revealed that she does not like to grab caffeine, but rather lays her hands on kale, spinach and apple juices. These liquids cut the excessive calories and lower the sugar content in her body. All of us who don't choose healthy options should learn something from Meghan.
Meghan gives a lot of preference to hydration
During her Suits days, Meghan used to begin her day with hot water and lemon. She also made sure to guzzle two liters of water throughout the day. And if you didn't know already, drinking tons of water is the best way to stay healthy. A journal named Obesity once mentioned consuming water before having a low-calorie diet helps reduce excess weight.
Meghan stays away from gluten and includes healthy fibers
In another interview, Meghan said she avoids gluten and that has made a huge difference in her life. She likes to go for acai bowls, frozen yogurts, granola, and food items high on fiber, vitamin, minerals, and protein. Well, following an expensive royal-diet pattern like hers would definitely empty our pockets. So, one can opt for blueberries, raspberries, and strawberries to get "high on nutrients".