Johnny Depp allegedly said he would "burn" ex-wife Amber Heard
Johnny Depp allegedly said he would "burn" ex-wife Amber Heard
Feb 28, 2020, 02:37 pm
3 min read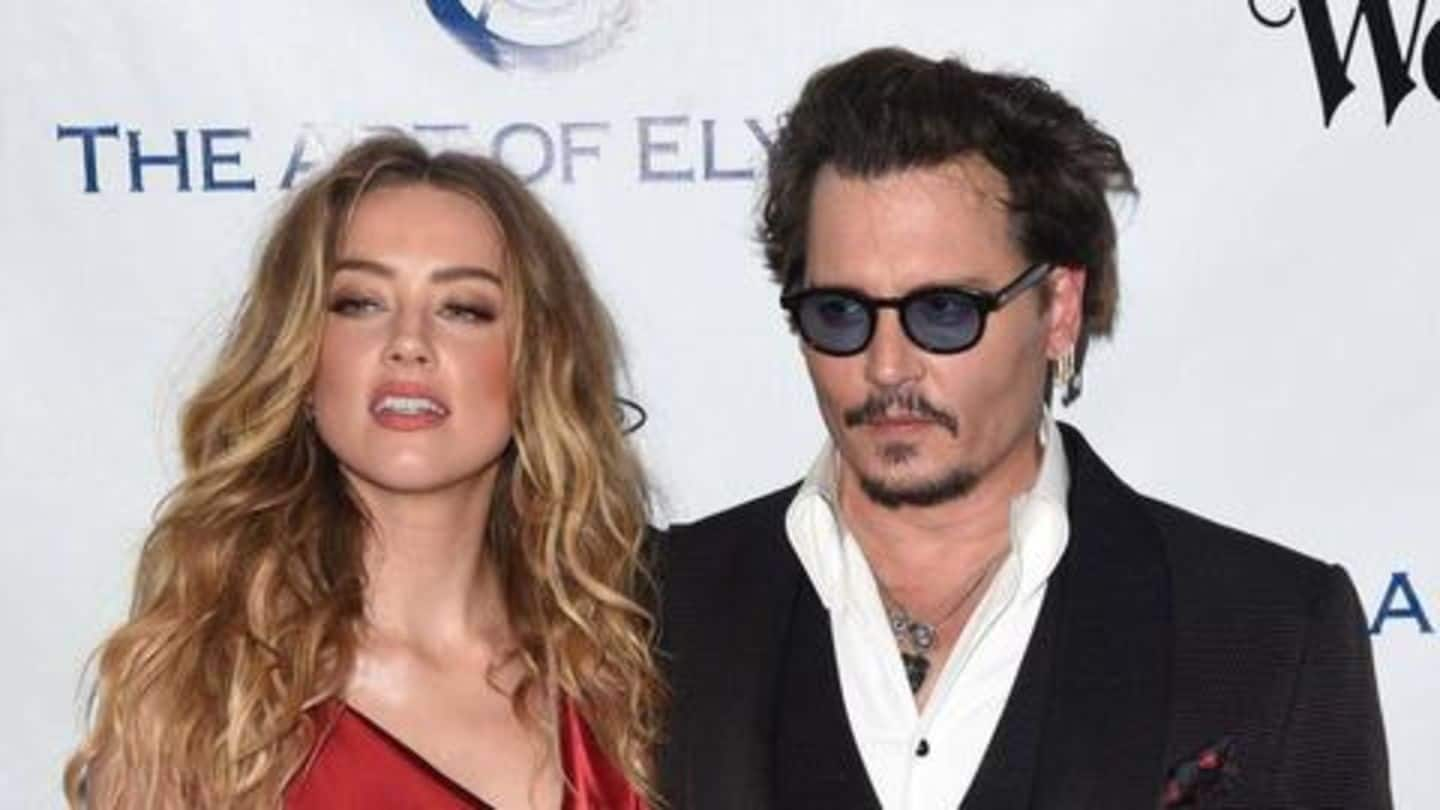 Hollywood actor Johnny Depp allegedly said via text messages that he wanted to "burn" his former wife Amber Heard and "f**k her burnt corpse" during their volatile relationship in the past. The text messages were read out in a London court on Wednesday, in presence of the actor. The proceedings are in connection with a lawsuit filed by Depp against British newspaper The Sun.
Let's burn Amber, Depp allegedly texted Paul Bettany in 2013
The preliminary hearing in the London High Court was in connection with Depp's libel case against the tabloid, which reported that the actor was physically abusive towards Heard during their relationship. According to a report in Page Six, Depp sent the said text messages to actor-friend Paul Bettany in 2013. He allegedly wrote and the court heard, "Let's burn Amber."
'I'll f**k her burnt corpse to make sure she's dead'
In another message sent to Bettany on the same day, Depp allegedly wrote, "Let's drown her before we burn her!!! I will f**k her burnt corpse afterwards to make sure she is dead."
I'm gonna stop the booze thing, Depp further told Bettany
The court also heard more text messages exchanged between Depp and Bettany in 2014, where the former talked about his alcoholism. He allegedly wrote, "I'm gonna properly stop the booze thing, darling...Drank all night before I picked Amber up to fly to LA, this past Sunday...Ugly, mate...I am admittedly too f**ked in the head to spray my rage at the one I love."
Depp, Heard got married in 2015; divorced in 2017
Depp and Heard, who got married in 2015 and divorced two years later, have often levelled allegations of abuse and violence against each other. Heard once alleged that Depp had abused her on a flight in May 2014. She said, "Johnny kicked me in the back...Johnny threw his boot at me while I was on the ground. Johnny continued to scream obscenities."
In 2015, Heard allegedly admitted to "hitting" Depp
However, in a series of audio recordings in 2015, Heard allegedly admitted to "hitting" Depp. In the audio, the actor is heard as saying, "I'm sorry that I didn't, uh, uh, hit you across the face in a proper slap, but I was hitting you, it was not punching you. Babe, you're not punched...I can't promise you I won't get physical again."
Depp is also suing Heard in the US
Notably, the full hearing of the case is due to start on March 23. Meanwhile, Depp is also suing Heard for $50 million in Northern Virginia (USA). He has claimed that he was defamed in an op-ed piece Heard wrote for theWashington Post.