Kuch Kuch Hota Hai's Rahul was spineless: Director Karan Johar
Kuch Kuch Hota Hai's Rahul was spineless: Director Karan Johar
Oct 27, 2019, 06:03 pm
2 min read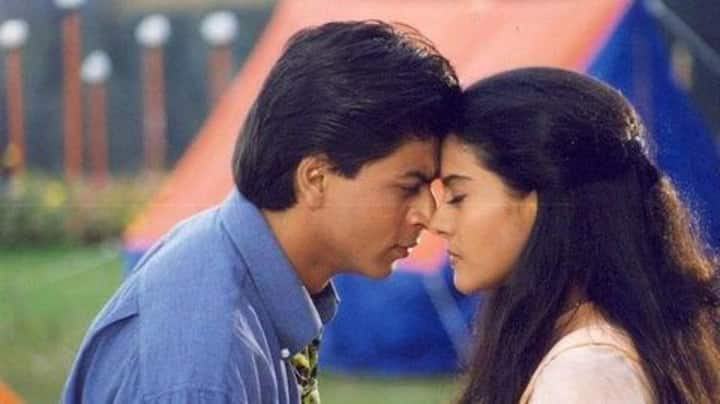 In 1998, when Kuch Kuch Hota Hai released, it resurrected Dharma Productions, cemented Shah Rukh Khan's position in the industry, and made director Karan Johar the center of admiration. But 21 years later, KJo feels the movie had no logic and if he had to change something about it, he would've given SRK's character Rahul some spine. Well, it's kind of hard to disagree!
'KKHH' was about a confused man
KKHH grew to be a phenomenon, but the movie's premise was flimsy. The college heartthrob Rahul fell in love with Tina (played by Rani Mukerji), married her, oblivious to the fact that his best friend Anjali (essayed by Kajol) loved him. Years later, after his wife dies, Rahul falls for Anjali, with some help from his daughter. Later, Rahul and Anjali get married.
People were constantly pushing Rahul, said KJo
In the hindsight, KJo agrees that Rahul was confused about everything. "He's a deeply confused character, doesn't know what he wants and, really, didn't do a lot much in the movie. Whatever happened to him was because there were people pushing him - his dead wife's spirit, his eight-year-old daughter, and Anjali herself," the director told Mid-Day in an interview.
"There was no backstory, no logic"
"There was no logic or backstory to the characters. You don't know what Shah Rukh, or anyone else, does for a living in the movie. And the eight letters - one for each birthday - made no sense, either," he went on.
Today, KJo would have given Rahul more emotional quotient
In his defense, KJo added he wrote the characters when he was 24 years old. If he had to make the movie today, he would give Rahul more spine and emotional quotient. "Rahul, today, would be able to have an open conversation with Anjali. He'll know that she likes him and he'd address that with her," the head honcho of Dharma Productions said.
KJo changed a scene to not cause "disservice" to Rahul
Further, KJo revealed one of his drafts never made it to the movie. The scene where Rahul learns of Anjali's marriage and taunts her was written differently. In KJo's words, Anjali was supposed to confront him for not standing up. "I threw out the scene because I thought it would cause a disservice to my leading man. Today, I'd keep it," he said.