Keaton back as Batman, Russell Crowe reveals his 'Thor-4' role
Keaton back as Batman, Russell Crowe reveals his 'Thor-4' role
Apr 25, 2021, 07:48 pm
2 min read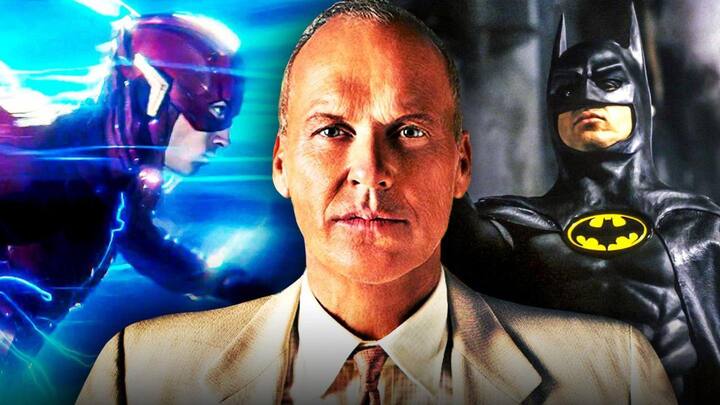 Superhero movie fans are in for double good news! Major confirmations have come for two upcoming DC and Marvel films, involving two legends. The first is about The Flash, in which Michael Keaton will be playing Batman (again). Hold on...the second one will blow you away! Russell Crowe, who'll be seen in Taika Waititi's Thor: Love and Thunder, has revealed his role in it.
Keaton's COVID-19 worry kept fans unsure about his participation
Keaton's reprising role as Bruce Wayne was announced by The Flash director Andy Muschietti in August, when he stated that the 69-year-old will have a "substantial" part in the film. But things got cloudy when Keaton expressed his uncertainty due to the COVID-19 situation. Speaking to Deadline, he'd said, "You know what worries me more than anything about all this stuff? It's COVID."
He will be the Caped Crusader after three decades
But Entertainment Weekly confirmed recently that Keaton is a certainty. Notably, Ben Affleck is also set to appear as Batman in the Ezra Miller starrer. So what'll Keaton do? The story will deal with parallel realities and thus multiple Batmen, and so both will feature. Keaton's last Caped Crusader act was in Batman Returns (1992). This huge wait definitely makes his comeback exciting!
Crowe will be playing Zeus in 'Thor' fourth installment
Now coming to MCU, Crowe's addition to the star-studded Thor 4 cast was being used to attract buzz, and hence his exact role was kept under wraps. But Crowe casually revealed recently that he'd play the Greek god Zeus. This happened when he spilled on a Melbourne-based radio show that he has nearly completed "Zeusing" aka is almost finished with his Thor 4 part.
Spoiler given out by the 'A Beautiful Mind' actor intentional?
Has Crowe become the next major spoiler giver after Tom Holland and Mark Ruffalo, who are famous for slip-ups? Or, was it intentional? Anyway, this wasn't the only thing keeping MCU fans engaged this week. The Falcon and the Winter Soldier finished its run on Disney+. Well, no spoiler, but the show went beyond our expectations! Did we see a new Captain America? Oops!