Check out Janhvi Kapoor, Ishan Khattar in new film poster!
Published on
Nov 15, 2017, 08:47 pm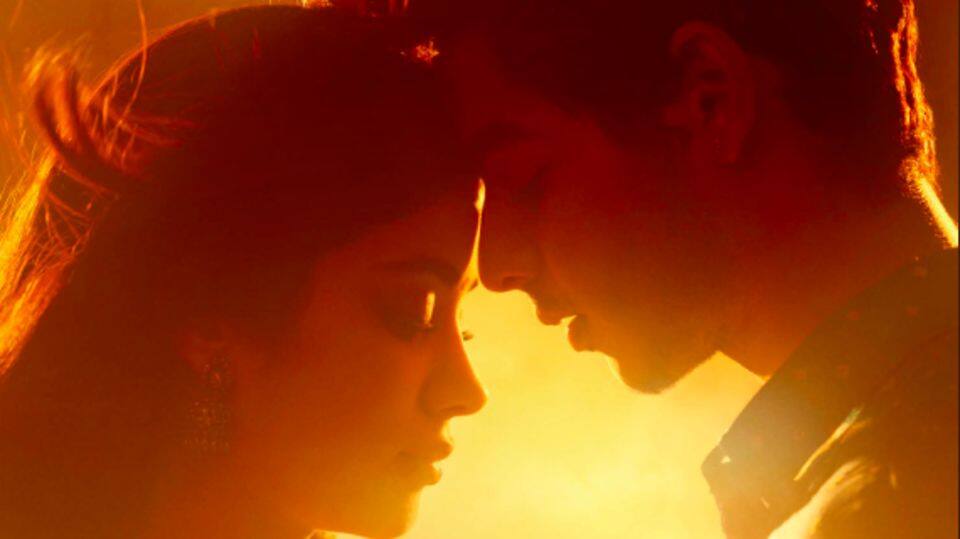 Sticking to his word, Karan Johar on Wednesday tweeted the first look of Janhvi Kapoor and Ishan Khattar's upcoming film, 'Dhadak'. It's got the nation talking, as Johar is launching another pair of star kids. Janhvi is Sridevi's first daughter and Ishan is Shahid Kapoor's half-brother. Dhadak, reportedly a remake of 2016 hit Marathi film 'Sairat', is slated to release on July 6, 2018.
Karan Johar introduces Janhvi Kapoor, Ishan Khattar to the world
Dhadak, a love story of two teenagers fighting caste system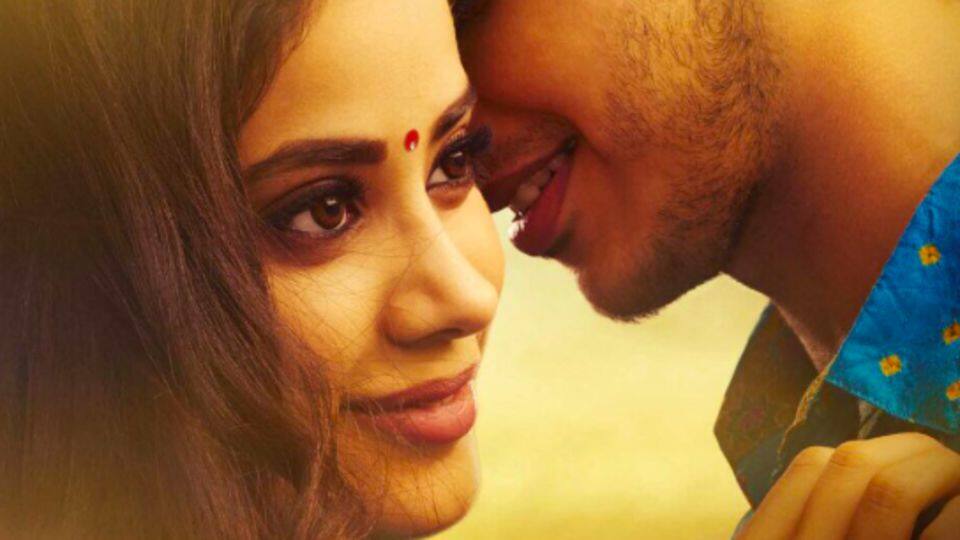 If Dhadak is Sairat's remake, as is popularly believed, then it'll be a story of two teenagers fighting the caste system for love. Sairat starred actors Rinku Rajguru and Akash Thosar. Though Janhvi's debut, it is Ishan's second feature film. He has previously featured in Iranian director Majid Majidi's film 'Beyond The Clouds', which was recently screened at the BFI Film Festival.
Nepotism once more? Karan Johar launched another pair of star-kids
Karan Johar has previously launched Alia Bhatt, Varun Dhawan and Siddharth Malhotra through his 2012 film 'Student of the Year'. He has also stated multiple times that he only works with stars and that he'd introduce Aryan Khan (Shah Rukh Khan's son) into Bollywood. Johar was notably accused of promoting nepotism in Bollywood by Kangana Ranaut on his chat show 'Koffee with Karan.'
Sridevi doesn't give daughter Janhvi career advice
Meanwhile, Sridevi says she won't smother Janhvi with career tips. "When it comes to her work, I don't want to advise. She must cultivate her craft all by herself, make her own choices and chart her own path," she reportedly said.