#MeToo: On charges leveled against father Vinod Dua, Mallika responds
#MeToo: On charges leveled against father Vinod Dua, Mallika responds
Oct 15, 2018, 04:25 pm
2 min read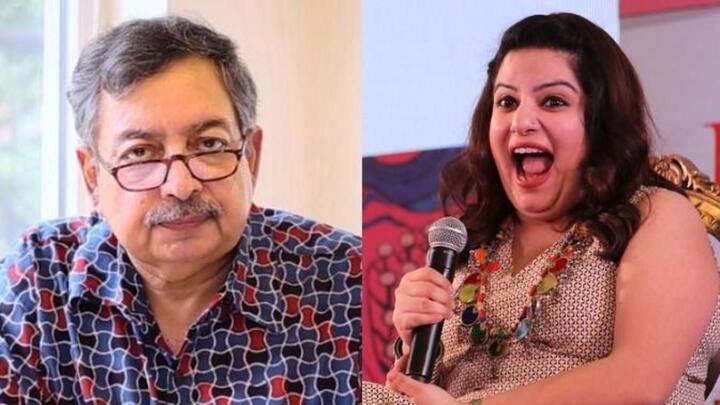 India's much talked about #MeToo movement took a shocking turn when renowned journalist Vinod Dua was accused of sexual harassment. Filmmaker Nishtha Jain accused Vinod of making her uncomfortable in 1989 during an interview, and later harassing her in his car. While Dua is yet to respond, his daughter Mallika has finally opened up on the allegations and said that it isn't her battle.
If my father is guilty, it's unacceptable, says Mallika
Mallika shared a post on social media and said that if her father is guilty it is unacceptable and traumatic for her. She further stated that she stands in solidarity with the women and will continue to stand for the survivors. "I am still going to stand up against bigotry, misogyny, stand up for survivors, and whatever the hell I believe in," Mallika wrote.
Mallika slams haters for dragging her name
Mallika also slammed people for her dragging her name in the controversy and said that it is not her battle, her shame or responsibility. She asserted that it is her father's battle and she will let him fight. However, she also stated that she would stand by her father. "I will deal with this my way on my time," she further added.
Mallika Dua has a strong message for haters
Context: Nishtha Jain accused Vinod Dua of sexual misconduct
Nishtha recalled how Dua, post a humiliating job interview, kept a track of her different job and was seen waiting for her at her office's parking. She entered the car assuming he wanted to apologize. "I entered the car but before I could even settle down he began slobbering all over my face," she recalled. She said he stopped stalking her after few days.