'Men' trailer: Jessie Buckley is surrounded by creepy, creepy men
'Men' trailer: Jessie Buckley is surrounded by creepy, creepy men
Written by
Shreya Mukherjee
Mar 24, 2022, 01:26 pm
2 min read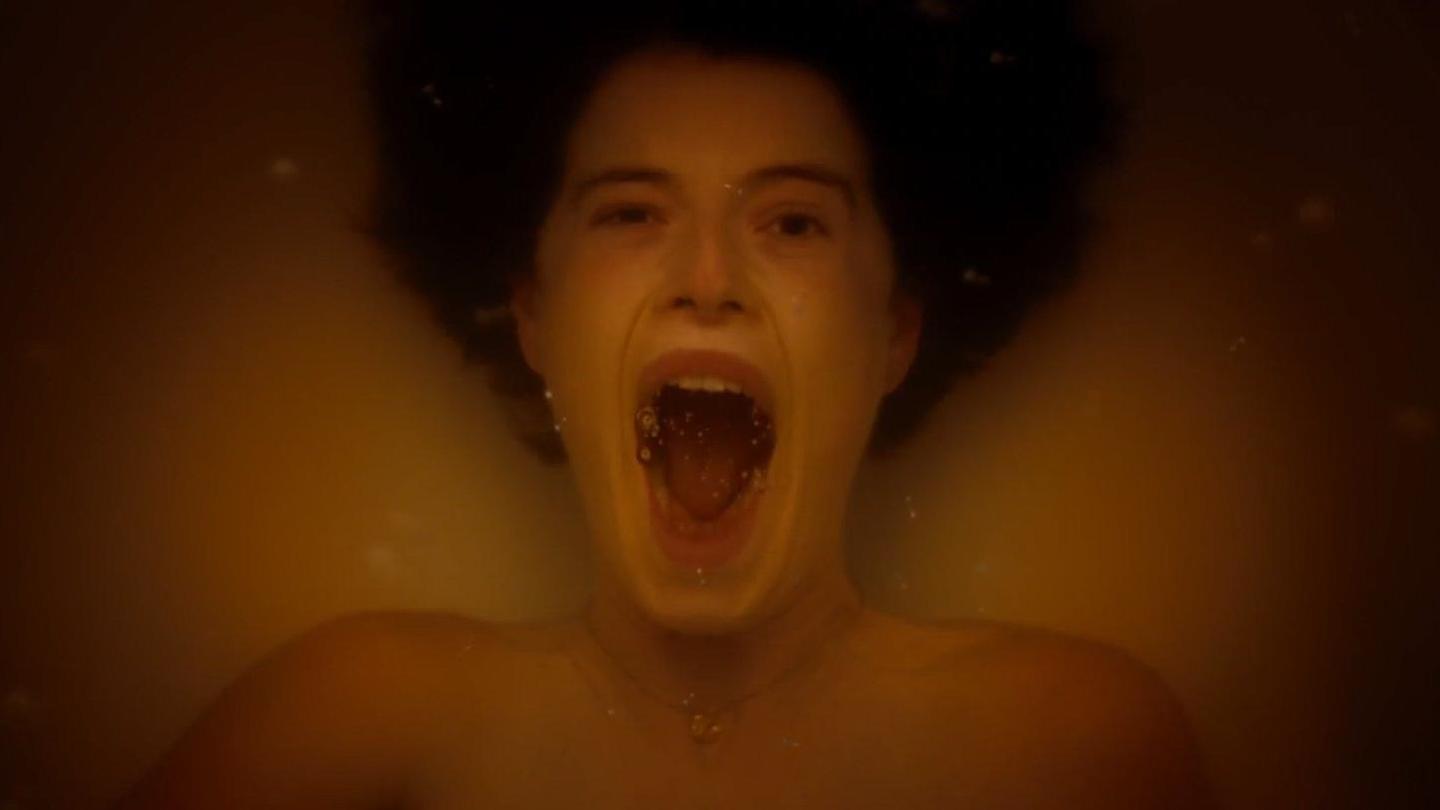 A24 recently dropped the trailer for its upcoming horror flick, Men. Starring Jessie Buckley and Rory Kinnear in the lead, writer and director Alex Garland presents us with a horrific rendition of toxic masculinity in this one. To summarize, a woman named Harper (Buckley) is surrounded by creepy men in the trailer, giving us all sorts of chills. But here's a detailed breakdown.
What does the trailer show us?
We see Harper arriving to stay at a new house in the English countryside. Although a piece of serene music plays at the back, we sense something is off as the man showing her the place insists on addressing Harper as Mrs. Marlowe. We even get a biblical reference to a "forbidden fruit." However, things go outright haunting when Harper notices someone stalking her.
No other woman, apart from Harper, is seen in clip
We get to know that Harper has come here to grieve the sudden death of her husband, who had "let himself go" from their balcony. But everyone, including the priest, seems to put the blame on her, in one way or other. The sense that Harper is indeed surrounded by men (suffocatingly so) is heightened as we see no other woman in the clip.
'Yes all #Men': Catch the trailer here
Buckley recently bagged an Academy Award nomination
To increase the creepiness quotient, most of the men—the house renter, the man at the bar, the priest—are played by the same person (Kinnear). This subtly stresses the phrase, "yes all men." Seen through the eyes of a woman, the entire concept is nightmarish. Fresh from her Academy Award nomination for The Lost Daughter, Buckley will get to display her talent here further.
Here's what we know of 'Men'
Given Men is coming from the filmmaker of gems like Ex Machina and Annihilation, we can expect a deeply disturbing and psychologically brutal tale. Of course, Bond films veteran, Kinnear (who was most recently seen in No Time to Die), will have a meaty part. Primetime Emmy nominee Paapa Essiedu is also a part of the cast. Men releases on May 20.