'Moon Knight' episode-1 review: Latest MCU superhero's welcome slightly underwhelming
'Moon Knight' episode-1 review: Latest MCU superhero's welcome slightly underwhelming
Written by
Shreya Mukherjee
Mar 30, 2022, 06:01 pm
2 min read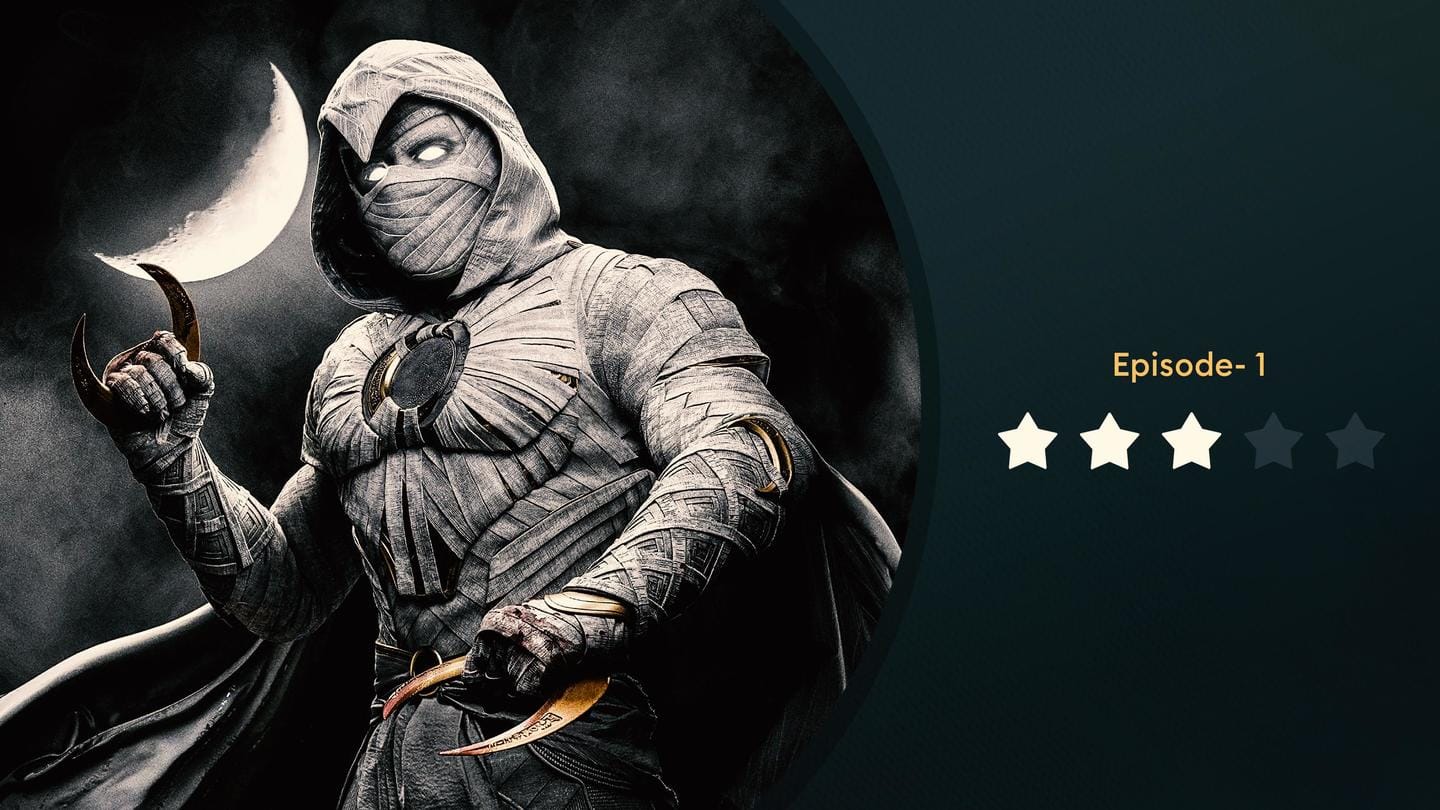 Disney+ Hotstar, for the first time, debuted a brand new superhero to MCU with Moon Knight. But, was the launch successful? As the first episode of the six-part series premiered on the platform on March 30, we found ourselves surely intrigued by this Egyptian folklore-powered paladin. Yet, director Mohamed Diab gives us too little to chew on in the inaugural episode. Here's our review.
Episode introduces us to 'uncool' protagonist, Steven Grant
We are introduced to Steven Grant (Oscar Isaac), a British man who works in a gift shop at an Egypt museum in London. The man is so downright "uncool" that the only "people" he chats with are his goldfish and a statue. But he has a peculiarity when it comes to his sleeping habits. He strictly locks his door and ties his ankle daily.
Soon, Grant finds his body being inhabited by Marc Spector
That's because, Grant says that a supposed sleeping disorder is making him end up in different situations/places while asleep. Despite all his contraptions, Grant wakes up one day in a hilly region, having stolen an Egyptian scarab and running from armed men. As he runs for his life, we're introduced to his alter ego of sorts, Marc Spector, who is a deadly mercenary.
Ethan Hawke gets sufficient screen-time
Makers also bring us face-to-face with our chief antagonist, Arthur Harrow (Ethan Hawke), a devout follower of the Egyptian deity Ammit. The cult leader seems to have the ability to judge a person's goodness. We can expect more Egyptian mythology to be in store.
Given MCU fans, who haven't read the comics, don't really know about Moon Knight, the first episode is utterly confusing. Diab, along with writer Jeremy Slater, spends too much time establishing Grant's "lame" persona and hapless life. Maybe, it is to later contrast it with Spector's badass mercenary one, but for that, Disney should have debuted two episodes together, as they did with Hawkeye.
Will wait for things to get interesting
We barely get to see Spector beating up bad guys blue and black, or even his Moon Knight attire, until the very end. Isaac is brilliant with his naive act and more or less stable with his British accent. But it'll be interesting to see the American Spector take the driver's seat next. The second episode of Moon Knight drops next Wednesday. Verdict: 3/5.