Somy Ali threatens to expose Bollywood's 'Harvey Weinstein,' tags Aishwarya
Somy Ali threatens to expose Bollywood's 'Harvey Weinstein,' tags Aishwarya
Written by
Pallabi C Samal
Mar 30, 2022, 04:50 pm
3 min read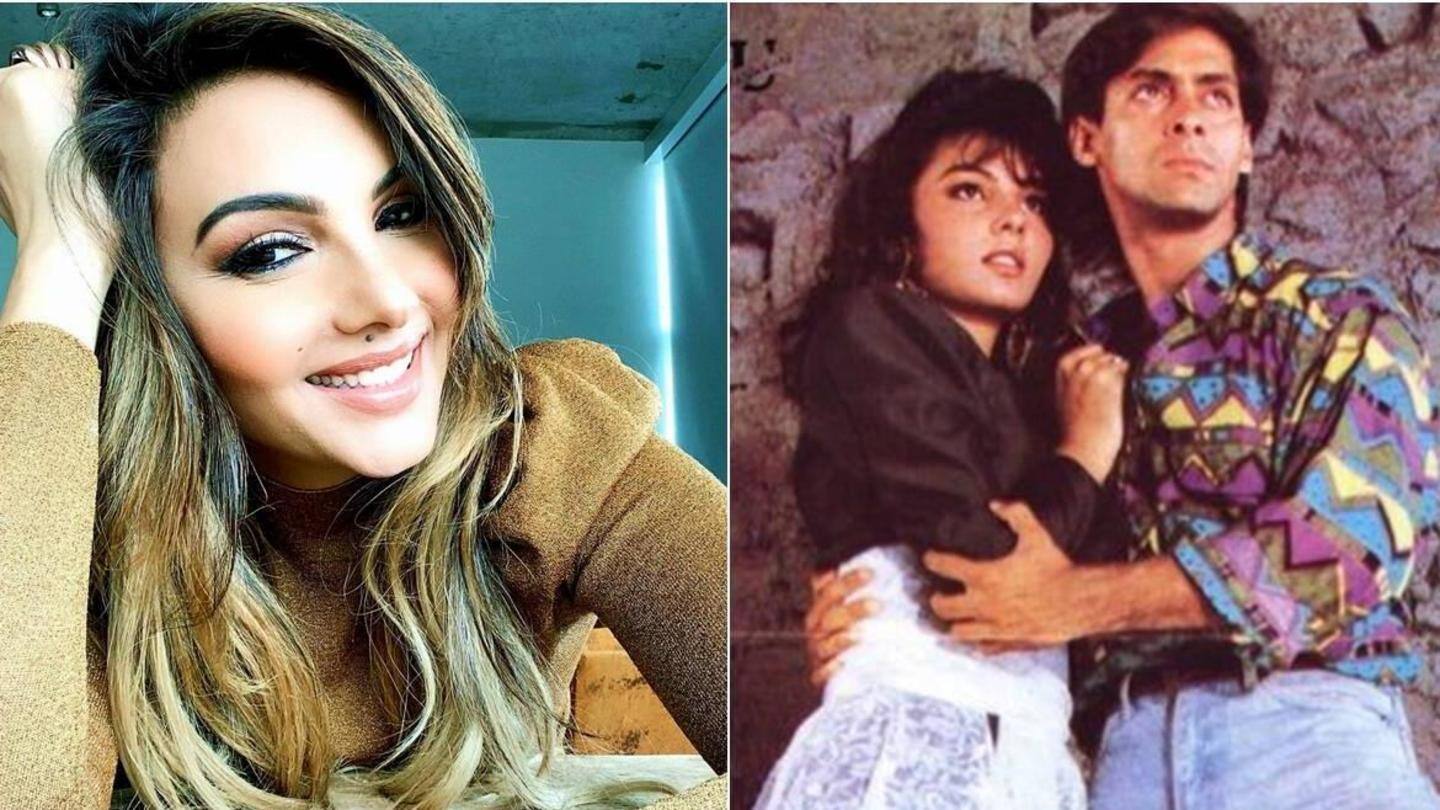 Did Somy Ali threaten to expose her former boyfriend Salman Khan? Ali took to Instagram to post a photo of what seems like the silhouette shot of a male actor. The photo also features a female actor. None of the faces are clear, but it's evident that the male actor is Khan. In the caption, she talked of exposing the "Harvey Weinstein of Bollywood."
Why does this story matter?
Khan has often faced allegations of abuse from his former girlfriends.
Aishwarya Rai Bachchan, whom he dated for a couple of years, had said once, "The chapter of Salman Khan was a nightmare in my life."
Ali and Khan were in a relationship for years in the '90s and this is probably the first time, she is opening up about his abusive side.
The caption in Ali's since-deleted Instagram post read, "The Harvey Weinstein of Bollywood! You will be exposed. The women you abused will come out one day and share their truth. Just like @aishwaryaraibachchan_arb." @aishwaryaraibachchan_arb is the official Instagram handle of Rai Bachchan. The actor is yet to react, but it would be really interesting to see what she has to say on this.
The photo, in particular, is intriguing
Notably, the still Ali shared on her post is from Aate Jaate Haste Gaate, a song from Maine Pyar Kiya, which stars Khan and Bhagyashree. This has intrigued fans all the more. They are wondering if Ali is indicating that Khan has abused Bhagyashree as well. However, the fans could not ask any questions as Ali had turned off commenting on the post.
How was Ali and Khan's relationship?
While talking about their relationship, Ali had said, "I learned a lot from his parents and household. I also learned from Salman. Ultimately, in any relationship, if you aren't happy, it's better to part ways. That was the case in the relationship between Salman and me. I decided to go back to America." "What I learned from his parents is so phenomenal," she added.
Ali had lauded Rai Bachchan earlier, but why
Last November, in an interview with Zoom, Ali lauded Rai Bachchan because of "her courage and guts" to file an FIR against Khan while being active in her career. It so happened that after their split in 2002, Khan reportedly created a ruckus outside Rai Bachchan's house in Mumbai at 3 am, prompting her father to approach the cops and file a complaint.
What has Rai Bachchan said about Khan?
While talking about how Khan behaved with her after their break-up, Rai Bachchan had told TOI, "After we broke up, he'd call me and talk rubbish." "I was linked up with everyone, from Abhishek Bachchan to Shah Rukh Khan. There were times when Salman got physical with me, luckily without leaving any marks. And I would go to work as if nothing had happened."