'Mulk' is a litmus-test for bigotry which everyone should take
'Mulk' is a litmus-test for bigotry which everyone should take
Aug 08, 2018, 06:33 pm
3 min read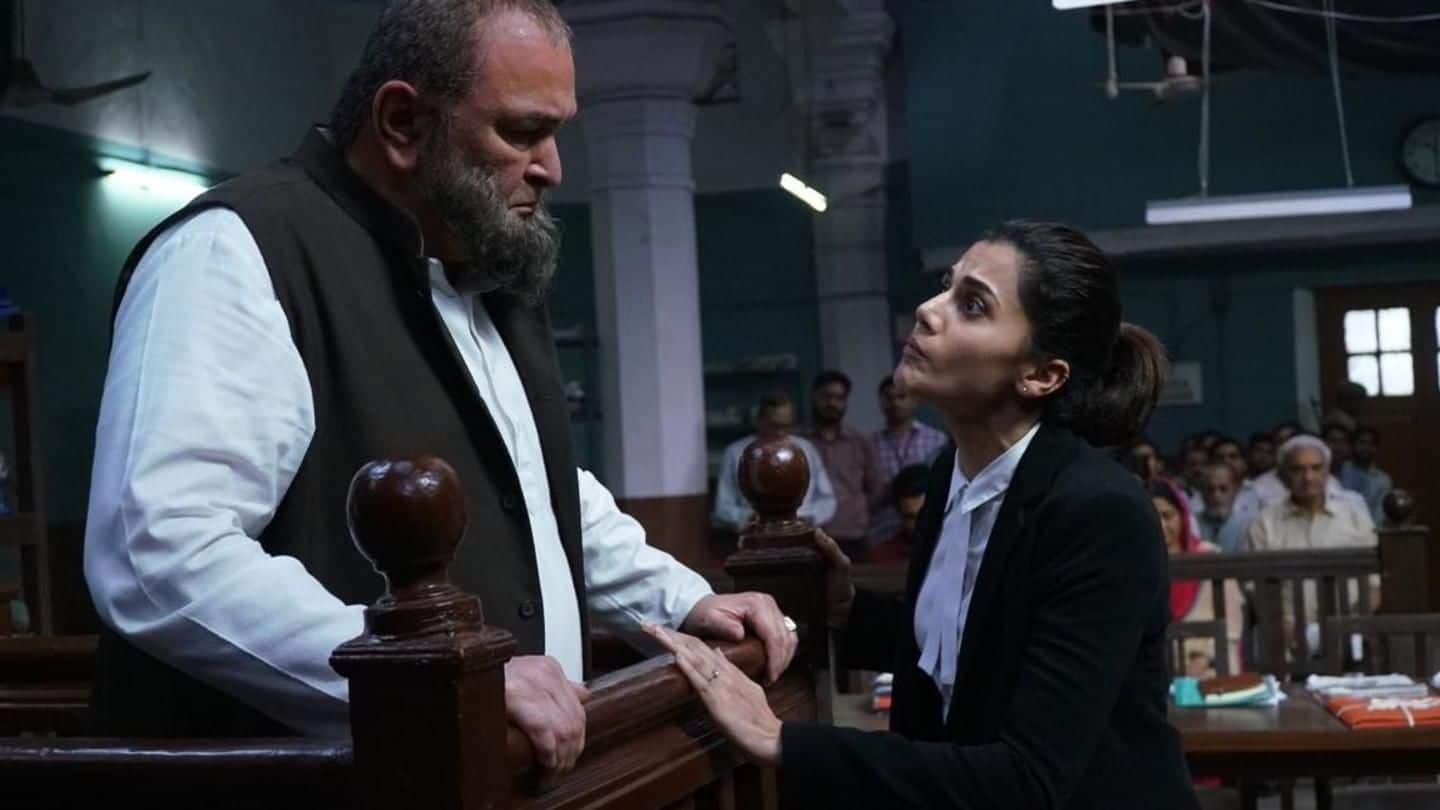 Few minutes into 'Mulk', a woman while celebrating at the Muslim home of Rishi Kapoor's character Ali Mohammed says, "Nach gaana thik hai par khana nai khaate hum inlogo ke yahan." This is how Anubhav Sinha makes you uncomfortable and tells you how deep bigotry is imbibed in our minds. Unfortunately, this 'we different from them' analogy is decades old.
Amid high communal tensions, 'Mulk' is a timely movie
There couldn't have been a better release time for 'Mulk', considering communal tensions are high in the country. People are getting lynched on suspicion of cow-smuggling, or child-lifting. Mob violence seems to be at an all-time high, so much so, that even the Supreme Court is worried. And Sinha's 'Mulk' addresses this hate, not by making anyone a villain but by raising troublesome questions.
How does one prove their patriotism for the country?
The premise of the movie, as one may have judged from the trailer, is about a Muslim family fighting hard to prove its patriotism for the country, after their son becomes a terrorist. Of course, it wasn't an easy task for them. The family saw friends turning foes, their choice of names being dissected in the courtroom, and witnessed irreparable losses.
Why is everyone painted with the same brush?
Against the backdrop of a murky court case, 'Mulk' asks the witnesses questions. Asks why is it easy to laugh at the fact that education hasn't improved in the Muslim community? While it addresses Islamophobia in general, bigotry, as we know, isn't limited. Moving further, why is every saffron-clad human seen as a promoter of hate and violence? This hate is on us.
Hate lies within, stop searching for cure outside
While blaming the ruling parties for instigating violence is easy, 'Mulk' asks you to look within. One cannot simply have prejudices against one community, and then blame the government for laxity. The inhibitions, the fear, are seeded in our conscience and every time we allow it to get better of us, we suffer. It's time to throw those glasses away. Now more than ever.
About time we stopped blaming and started fighting hate
Among the many powerful scenes in 'Mulk', Kumud Mishra's monologue, in the climax is my favorite, since it puts the onus of fighting bigotry on us. As he speaks about changing times, he calls for removing dust from the eyes and seeing everything in clear light. 'Mulk' also gives a guide to fighting hate: Seek love. This perhaps is the only lesson to follow.