Aditya Pancholi slapped with rape charges, "falsely implicated," he says
Aditya Pancholi slapped with rape charges, "falsely implicated," he says
Jun 28, 2019, 11:51 am
4 min read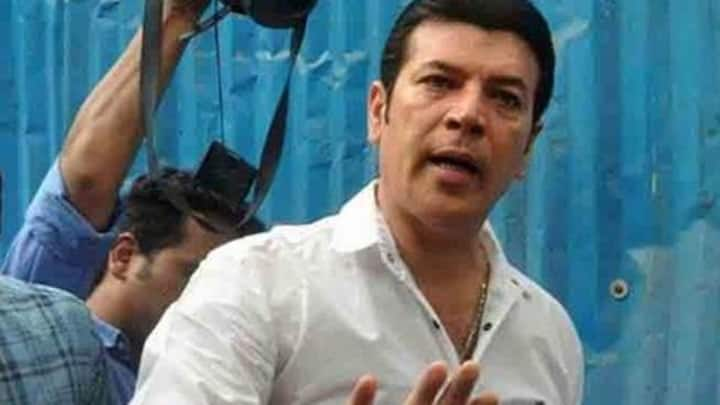 Aditya Pancholi is in a soup. Yesterday, Mumbai Police registered a case of rape against him, on the basis of a complaint lodged by a renowned Bollywood actress, and also as per the statement recorded by her earlier this week. Aditya, however, said that he's being "falsely implicated," and that he "was anticipating this." Meanwhile, Mumbai Police spokesperson DCP Manjunath Singe confirmed the development.
Aditya has not been summoned yet, says a police officer
"We have registered an offense of rape, wrongful restraint, assault and criminal intimidation under the Indian Penal Code," Singe said. Meanwhile, an officer of the Versova police station, where the case has been registered against Aditya, confirmed that the actress has recorded her statement. "We have recorded a detailed statement from the victim," the officer said, adding that Aditya hasn't been called yet.
Would be difficult to solve the decade-old case, say cops
"We'll decide on the further course of action once preliminary inquiries are over. As the offense occurred several years ago, we will have to visit the locations named by the victim and get in touch with those she has named," the officer said. Cops said that it would be difficult to solve the case as it happened a decade ago, but investigations have started.
Aditya sedated her while raping, recorded videos to blackmail: Complaint
In her complaint, the actress said that the 54-year-old sexually assaulted her between 2004 and 2009, when she was all of 17. He sedated her while performing the act, and recorded the whole incident, the complaint read. She also said that Aditya used to beat her and keep her under house arrest, whenever she tried to approach the police during her torture period.
The actress has claimed Aditya also extorted money from her
Cops said that the actress alleged that Aditya used those videos to blackmail her, and demanded Rs. 1 crore, of which she has already given him Rs. 50 lakh. "Based on her statement, we have also added sections for causing harm by poisonous substance and extortion to the complaint," an officer said. After the case was booked against him, Aditya confirmed the charges.
Knew that a case will be registered against me: Aditya
However, he said, "I am being falsely implicated in this case. I have all the evidence and video in this case. If they (Mumbai Police) call me for my statement, I will cooperate." He added that he is "ready for investigation," and that he "knew that a case will be registered against me. I was anticipating this. I am not going anywhere."
"After the investigation is done, everyone will know the truth"
"The police haven't approached me after the FIR was registered," Aditya added. When asked if he will counter the FIR, he said, "Once the investigation is done, it will be known whether the rape happened or not 13-14 years ago but all this was pre-planned. After the investigation is done, everyone will know the truth." He, however, denied any knowledge of the extortion charges.
Aditya was last seen in Sanjay Leela Bhansali's 'Bajirao Mastani'
Aditya, who was last seen in Sanjay Leela Bhansali's Bajirao Mastani (2015) as Shripad Rao, faces charges under IPC Sections 376 (rape), 328 (causing hurt by means of poison), 384 (extortion), 341 (wrongful restraint), 342 (wrongful confinement), 323 (voluntarily causing hurt) and 506 (criminal intimidation).
Earlier, he was accused of raping Pooja Bedi's domestic help
This, however, is not the first scandal in his life. He was also accused of raping the 15-year-old maid of his ex-girlfriend Pooja Bedi, when the two were allegedly dating. He was also sentenced to a one-year imprisonment by a Metropolitan Court in an assault case that took place in 2005. Alongside, he was fined Rs. 20,000. Aditya, however, avoided jail by securing bail.